A$AP Rocky On Why He Uses Vision Boards and How Swedish Jail Impacted Him
A$AP Rocky returned to the United States last summer with a new perspective. After spending over a month in a Swedish jail cell following some assault charges, he was released and made his way home immediately.
The rapper's case caught the attention of other celebrities, diplomats, and even President Donald Trump himself. Though he didn't serve a sentence in the facility, the experience definitely left a mark.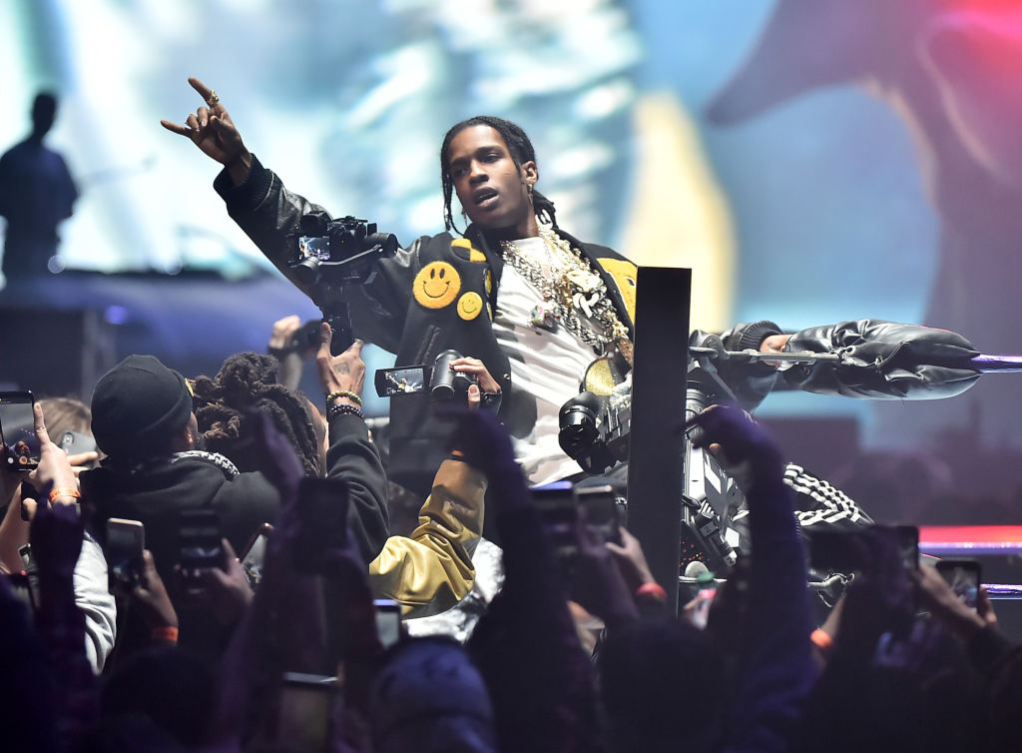 A$AP Rocky's case in Sweden went global and political
Already a well-known rapper and part of ASAP Mob (a.k.a. A$AP Mob), Rocky was no stranger to fame before being arrested in Sweden in July 2019 for aggravated assault. In town for a performance, he and three others in his entourage were accused of jumping and assaulting a local in Stockholm.
After posting a video on Instagram to tell his version of events, A$AP Rocky turned himself in to the authorities. Once in custody, his attorney spoke on his behalf and voiced concerns over mistreatment, deplorable jail conditions, and the inability to see a judge and be released.
Kanye West, Kim Kardashian West, and Trump are just a few of the people who tried to intervene. The case brought worldwide attention to him and the Swedish legal system, including when Trump tried to influence the proceedings with a professional negotiator.
During an interview with WSJ Magazine's Jonah Weiner, A$AP said he was grateful for everyone that helped him, and thanked Trump when the president called him.
However, it was noted that more attention came when the case was revisited while the impeachment proceedings occurred. It was revealed U.S. Ambassador Gordon Sondland advised the president to "play the racism card" and throw him a parade upon his return.
Rocky was inspired to help theunderprivileged in Sweden
He told Weiner that while incarcerated, he met other inmates as he waited for news about his case. The boredom, the jail conditions, and the court case's lag time didn't sit well with him.
"I had worldwide coverage, and it still took me a month! People in there were telling me, 'I haven't spoken to my mother in a year. I haven't seen a judge.' And it was only black and brown people."
The experience prompted Rocky toreturn to the country for another show and during that visit, he made a stop ata local youth center and provided free and discounted ($1) tickets to those inthe city who were "from the hood." He also offered to help redesign inmate uniforms.
The rapper is forging ahead with new music and show dates
Considered one of the more adventurous and creative in his crew, A$AP Rocky shared that he's been using a vision board method to fire himself up for his new album.
He told Weiner his walls are covered with different photos, "It's kind of like a vision board. I compile different points of reference and print 'em out and put them on the walls, so I live in it."
Adding that most of the pictures were of himself, heexplained, "You gotta analyze who you are as an artist and know yourself betterthan anybody. Then people can never dictate s*** to you."
According to Billboard, Rocky will be one of the headliners for the JMBLYA music festival this spring, and he's also due to headline Rolling Loud in Miami.
Rumor has it that he has a few new tracks that hit the internet, including a song with Juicy J called "2-Piece." Fans should look out for the next album soon.
Source: Read Full Article