Are the Kardashians As Famous Worldwide As They Are in America?
Everyone seems to know who the Kardashians are. We hear about their lives, their adventures, and all of their different business ventures on a daily basis, and given that the family is so large, news about them pops up on a daily basis. Their reality show has been a guilty pleasure of millions of people for years on end, and the Kardashians have even been referred to as "the first family of reality television." Fans tune in regularly, and it is almost as if no one can get enough of the drama that goes on in the lives of the Kardashian-Jenner family every single day.
The family is one of the most famous in the United States, and they have more than proved over the years that they definitely have staying power. In America, the KarJenners are almost treated like royalty, but many fans may be wondering how far their fame actually goes. So, let's discuss the burning question that so many people are wondering about – are the Kardashians as famous worldwide as they are in America?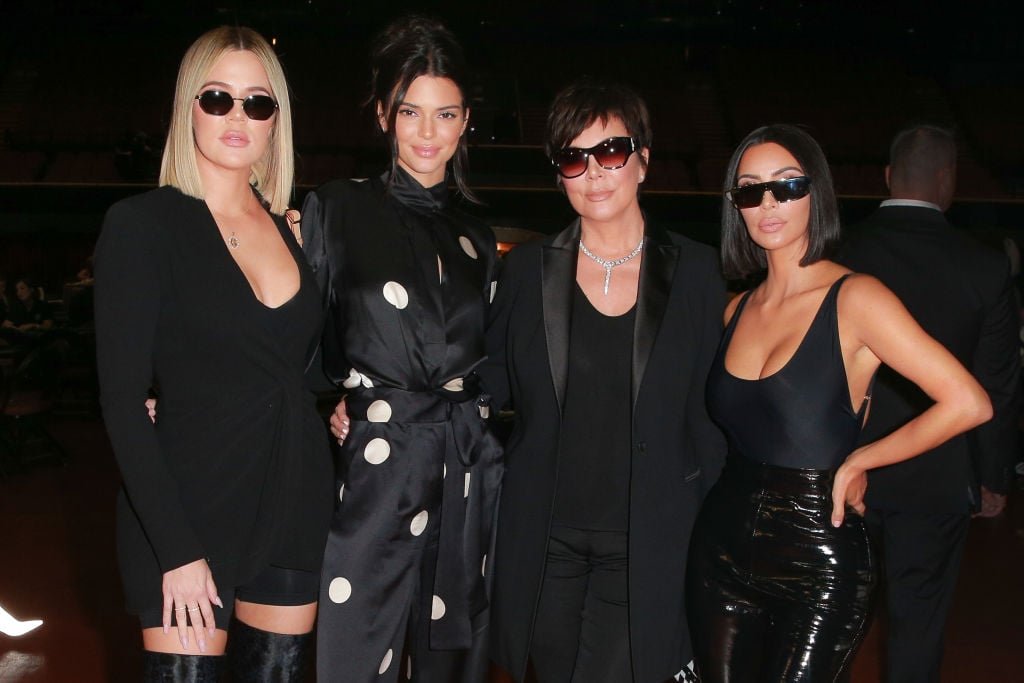 The family's rise to fame
It may be hard to believe, but there actually was a time when the KarJenners were not in the spotlight. They were a tight-knit clan happily living in Los Angeles, California, and the most famous of the group was Bruce Jenner, known for being a gold medalist Olympic athlete. So, what changed? According to BuzzFeed News, it was Kim who caught the eye of photographers when she was spotted on the club scene with socialite Paris Hilton. It wasn't too long before her sex tape with former boyfriend Ray J emerged, and before anyone knew what was happening, the family had a lucrative deal for a reality television show centering around their daily lives that is still going strong to this day.
What are their other business ventures?
Keeping Up With the Kardashians is certainly not all that the family has going for them. What else do they do that keeps fans coming back for more? Well, over the years, they have dabbled in so many business ventures that it is difficult to keep track. Kim, Kourtney, and Khloé famously owned several boutiques, and they are still known for making paid appearances at various events. The family has had a hand in just about everything – Kim has a line of shapewear, Kylie Jenner is a well-known makeup mogul, and Kendall Jenner is one of the most famous supermodels in the entire world. It doesn't end there! Like her younger sister, Kim also has a successful beauty line, KKW Beauty, and Khloé has launched a few of her own reality shows as well. Kourtney has a lifestyle website on which she shares parenting tips, and recently, Kim shocked the world with her decision to pursue a career as an attorney. Of course, every fan knows Kris Jenner, the "momager" who runs just about the entire empire. 
Are the Kardashians as famous worldwide as they are in America?
Ask just about anyone in America, and they will surely know at least something about the famous family. What about the rest of the world? According to Reddit, not as much. People in other countries absolutely know of the KarJenner family, and many people are even fans, but the obsession is not nearly what it is in the United States. Overseas, it doesn't look as if the family has millions of people going wild with their every move, and fans certainly don't invest as much time reading about them and watching them on television as they do in America. While the KarJenners have a fan base in many parts of the world, it would appear as if they are most popular in the United States.
Source: Read Full Article