Ashley Graham Keeps It Real With an Intense Post-Baby Stretch Mark Photo
Ashley Graham got her start as a plus-sized model but has since surpassed such limiting labels in her quest to promote body positivity for all. She is very open and honest on social media and in interviews about her life, her body image, and more.
Graham loves connecting with her fans and even shared her phone number and encouraged fans to text her to chat via an Instagram video. She shared photos all throughout her pregnancy, and now she's sharing even more as she navigates her experiences as a first-time mother.
Ashley Graham doesn't like the term "plus-sized"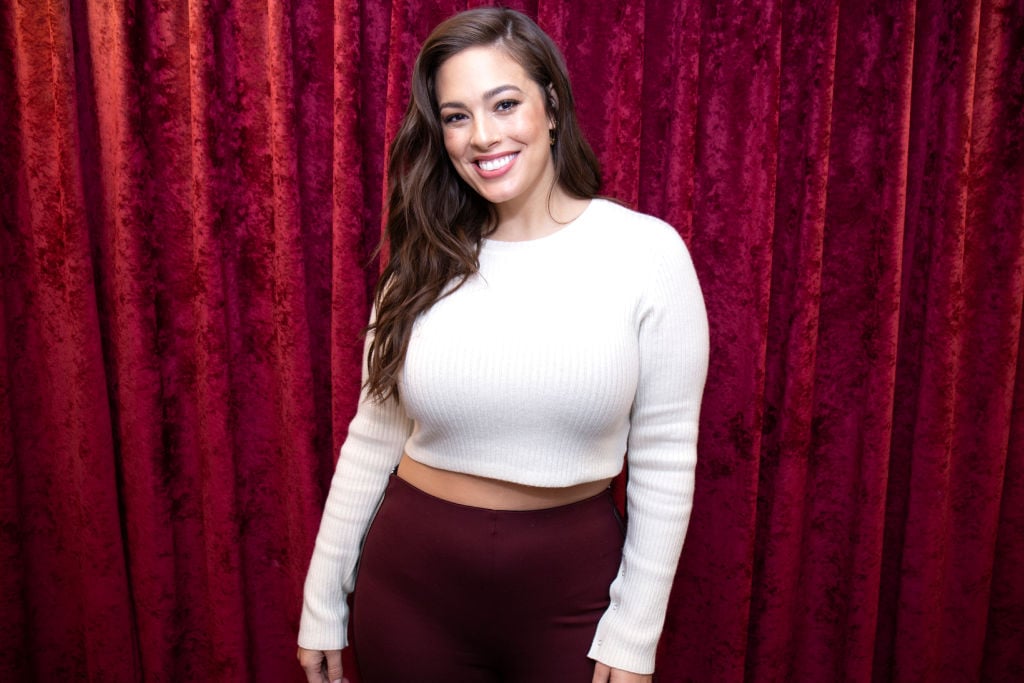 In 2017, Graham made the Forbes list as the 10th highest-paid model in the world. She has modeled for such brands as H&M and Revlon. She has also been on the cover of Vogue and Sports Illustrated. She doesn't just have good looks, however, but business sense as well. 
She attributes this to her lasting success. "I realized that a pretty face will open doors, but it takes a business-savvy woman to achieve longevity," she said at the 4th annual Forbes Women's Summit.
Despite building her career on modeling in the "plus-sized" category, Graham really doesn't like the usage of the term and is expressive in explaining why in interviews.
"Why do we want to be put in a different category than all the other types of models? No one says 'skinny model', so am I wrong for not wanting a label? I don't think so," Graham said in a 2016 interview with Shape magazine.
Indeed, she now has enough fame and notoriety that she feels able to express herself freely. She said: "It was always about what others thought about my body until I gained a voice. Now I get to tell people what I think of my body."
Ashley Graham met her husband in church on "Porn Sunday"
Graham met her now-husband, Justin Ervin, while greeting incoming guests and running the elevator before church service one Sunday. The service that day was a special event where former porn stars came to speak out about how their lives have changed since leaving the industry and getting close to God and their church community.
Ervin, a director and cinematographer, was immediately drawn to Graham and asked her out. They were engaged after a year of dating and married just two months later. The two waited until marriage to have sex, just another example of Graham shirking stereotypes and conventions and living life on her own terms.
"My romance with Justin was innocent and sweet. He cooked for me. We went rollerblading and biking; we did karaoke, went to the movies, took an improv class together. Because we weren't sleeping together… we never tempted ourselves by going over to each other's apartments late at night. But we'd go to late movies or take walks through the city together," she told Glamour magazine.
Now that they are officially married, of course, that has all changed. Graham says the secret to their marriage is to "have sex all the time." The happy couple has now welcomed their first son into the world, Isaac Menelik Giovanni Ervin, and Graham is inspiring women even more with her motherhood journey.
Ashley Graham shows all the intimate details of her life as a mother
From breastfeeding and pumping, to very public diaper changes, Graham is not shy at all about showing the realities of motherhood. She even posted a selfie in diapers of her own, a common but little talked about the necessity for many mothers after giving birth.
Her recent Instagram photo showing her stretch marks really got fans talking, with almost 1.5 million likes and 19k comments. Most were supportive and inspired calling her stretch marks "relatable, stunning, beautiful." Some even named them "warrior markings" and "life lines."
Some commenters were not so keen on the images with bemoaning statements like "can't anything be private?" and "we don't need to see that!" Fans of Graham quickly put them in their place, however, and let them know that they didn't have to follow her or look at the photos. 
One can only assume Graham is not concerned with the haters as she continues on living her best life and sharing for the world to see.
Source: Read Full Article