Billie Eilish and Brother Finneas Fought Over Song About Suicide, 'I Felt Like an Enabler'
It's no secret Billie Eilish has struggled with fame. The teen star has spoken in multiple interviews about adjusting to the spotlight and her childhood dreams of being on stage.
With platinum hits, five Grammys, billions of streams, and a James Bond track under her belt, she's already an accomplished artist at age 18.
Eilish and her brother Finneas O'Connell are a dynamic sibling duo when it comes to creating songs, and they're riding the wave to success together. At times, the music has dark and gloomy undertones but one of the things Eilish emphasizes is that she wants it to be relatable.
However, there's one song that hit a little too hard for her brother, and it caused a major fight between the siblings.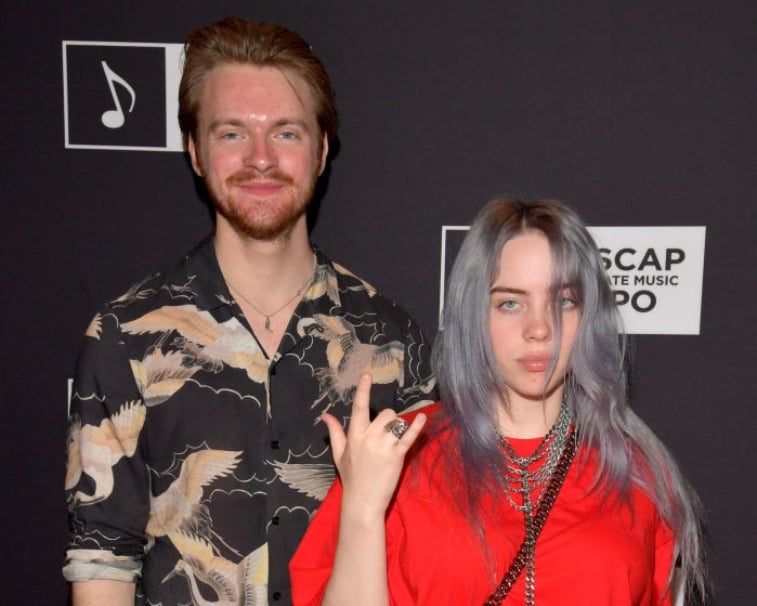 Billie Eilish angered brother Finneas over track 'EverythingI Wanted'
Pulling from experience is something many songwriters do, but when Eilish approached her brother with an idea for a new song, it wound up upsetting him. "Everything I Wanted" opens with the line, "I had a dream/I got everything I wanted" but the lyrics came from a dark place.
During an interview with TheTimes UK, Eilish discussed how O'Connell became angry during the songwritingprocess as he learned his sister considered suicide. He did not want to writeit.
"We had this big argument. Because I admitted something thatI was, uh… It wasn't a physical thing I was admitting. I don't know how to putit without actually saying it, and I don't want to actually say it. But it wasme admitting to something that was very serious about my depression. A veryserious step that I was admitting that I was planning on taking. And Finneassaid, 'I don't want to write a song about you killing yourself and how that's everythingyou wanted.'"
Eilish added that her parents also got involved and it turnedinto a "huge thing" that caused her to lock herself in a room. She had everyoneconcerned.
O'Connell says he 'felt like an enabler'
Eilish shared she really did have a dream that inspired the song. She told The Times she dreamt she jumped off a building, and the time, it didn't bother her. Rather, it felt more like a fantasy. "I was in a really bad place mentally," she said.
Later, she realized the impact of the song's words on her family. While O'Connell preferred that their songs had a resolution at the end, Eilish argued that real life isn't like that. It was a huge source of friction, and O'Connell was concerned extremely concerned.
"It was a period where I was really worried about my sister, and I felt like an enabler in helping her write a song as bleak as that song was," he said.
"Like the musical equivalent of giving an alcoholic another beer: 'I'm not going to support this.' A lot of songs are written in retrospect, but this one felt like it was being written in real time, and I was like: 'This is something we've got to write on the other side of this hill. We have to go through this in real life. You can't always solve your problems in a song."
Eilish dedicated the song to her brother
"Everything I Wanted" was released in November 2019 and Rolling Stone described it as a "meditation on fame." Eilish dedicated the song to her brother with the message, "No matter what happens, we always have been and will be there to make it better."
Eilish has been open about depression, telling Vogueshe was diagnosed with the condition as a teen. Throughout her life, she's struggledwith body image, suicidal thoughts, and self-harm, but told the magazine she'staken steps to improve her mental health. She also offered a bit of advice.
"When people ask mewhat I'd say to somebody looking for advice on mental health, the only thing Ican say is patience. I had patience with myself. I didn't take that last step.I waited. Things fade."
How to get help: In the U.S., call the National Suicide PreventionLifeline at 1-800-273-8255. Or textHOME to 741-741 to connect with a trained crisis counselor at the free Crisis Text Line.
Source: Read Full Article