Brie Larson's Love of 'Animal Crossing' Will Seriously Make Your Day
In a time where social distancing is the new norm, video games quickly became a safe space for individuals seeking an escape from reality. Then on March 20, Nintendo dropped the perfect solution — Animal Crossing: New Horizons. Upon the release, fans swarmed social media with excitement as they paid back their debts to the notorious Tom Nook, including actress Brie Larson, recently teamed up with Nintendo because of her longtime love of the Animal Crossing franchise.
Brie Larson partnered with Nintendo because of 'Animal Crossing'
Before Animal Crossing: New Horizons was officially released on the Nintendo Switch, Larson posted a tweet gushing over a teaser for the new game in February 2020.
"I'm crying," the woman behind Captain Marvel wrote in response to a sneak peek at some of the villagers.
Nintendo then reached out and offered Larson a partnership for Animal Crossing: New Horizons. And Larson has since commented on multiple Twitter posts about Animal Crossing, including one phenomenal thread featuring the 30-year-old actor alongside fan-favorite characters. She also posted an ad on Instagram to promote the game.
"Already obsessed with #AnimalCrossing: New Horizons! I've missed Tom Nook so much," Larson wrote, paired with a photo of herself wearing a Nook Inc. shirt. "If you are looking for sweet ways to spend time at home, I highly recommend you grab your #NintendoSwitch and escape to your own island getaway. Now, who has iron nuggets they can give me?"
How Brie Larson got into 'Animal Crossing'
Clearly, even before her partnership with Nintendo, Larson was a big fan of Animal Crossing and other games made by the company. Then in an interview with Elle, the actor shared how far back that love goes.
"I've never lived without a Nintendo console," Larson said. "Even in my earliest baby videos, there was a Nintendo there. My love for it runs deep."
Larson also explained why she enjoys playing Animal Crossing in particular. "I love video games, but I tend to be very competitive," she said. "I find this to be a really nice counterbalance to that. It's enjoying your time and making something beautiful and hanging out with friends."
Meanwhile, when speaking with People, Larson revealed she feels connected to the Animal Crossing franchise because her sister, Milaine Desaulnier, also plays. And ultimately, it "hits like a deep childhood memory."
"The original game, the first time I played it was on Nintendo's GameCube and it was just so important to me and my sister," Larson said. "My mom set up a rule: whoever finished their homework got to play first. It was an amazing tool to get us to finish our homework."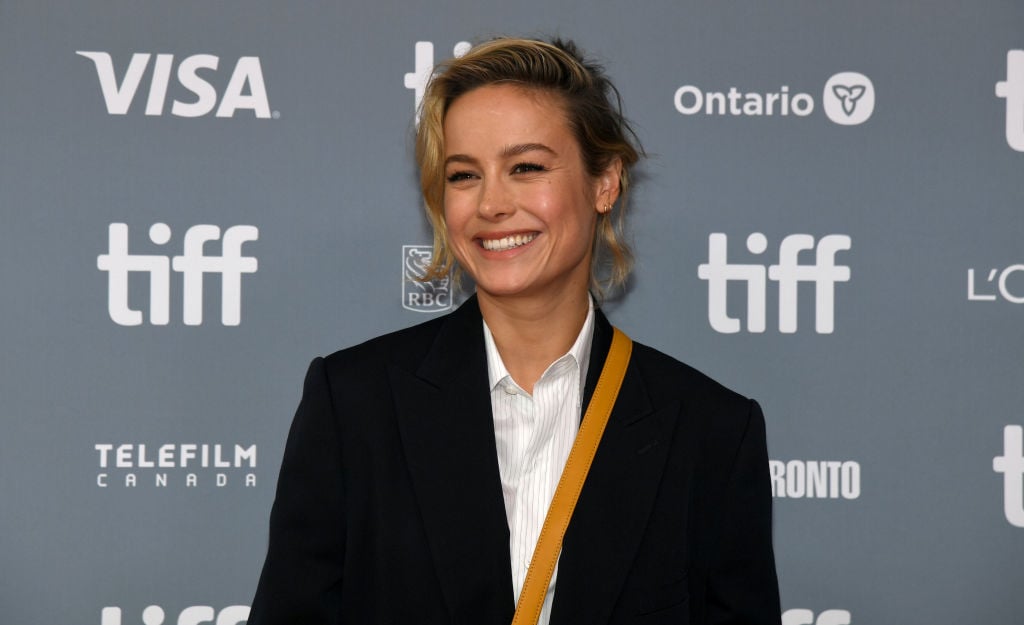 Now Larson is eager to dive into Animal Crossing: New Horizons with her sister. "I'm so excited to make new memories with my sister again," Larson said. "We're adults now and yet we still just have such a deep love for this game and it's been really fun to talk with her about it."
She continued: "Given the circumstances, we can connect via the Internet and go to each other's islands while we're FaceTiming and communicate about this. It's just sweet."
So given her love of the franchise, would Larson be up to an Animal Crossing movie adaptation? You probably already know the answer.
"Of course. I support Animal Crossing all the way, through and through. I think it's good for our hearts," she said.
And quite frankly, we're here for it.
Read more: Brie Larson Finally Explained Those Confusing 'Endgame' Set Photos
Source: Read Full Article