Demi Lovato Gets Real About Not Feeling 'Super Confident'
Following her showstopping return to the music scene performing at the Grammys and singing the National Anthem at this year's Super Bowl, Demi Lovato fans can't wait to find out what's next for the former Disney star. Like many younger stars, the older and more experienced version of Lovato is adding a new platform to her comeback: keeping it real about her struggles.  
Who is Demi Lovato?
From telling the world "This is Me" in the 2008 teen film Camp Rock to releasing "Confident," one of the most powerful songs of 2015, Demi Lovato has a place in every millennial woman's workout, nostalgic, or motivational playlist. One of her songs always seems to provide that extra boost of confidence we need. The actress and singer has released six albums and is a supporter of a variety of charities and causes. Most notable are several that advocate for raising awareness of mental health issues.    
Demi Lovato shared some wise words with her fans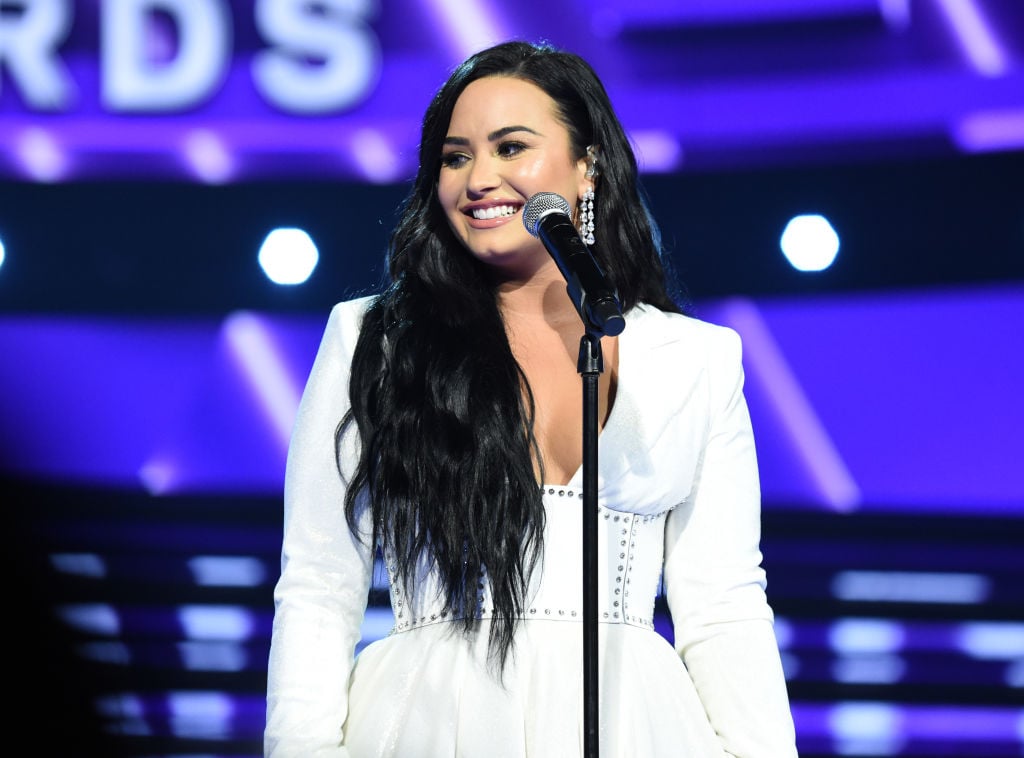 Demi Lovato may have experienced more success and recognition in her 27 years than most people do in a lifetime. However, she isn't afraid to let her fans in on bits of her personal life, showing she's just like everyone else. In a recent Instagram story, Lovato typed a message many would find relatable. The story detailed she was "feeling not super confident" in spite of recent successes. Her deeply personal message described what many celebrities wish their fans understood. Beneath the fame and fortune, they're everyday people with everyday insecurities. Lovato concluded with a touching reminder to her fans that everyone experiences ups and downs in the journey of life. She made a point to say the most important thing is to never give up. 
Demi Lovato gets real about real-life struggles
During a recent podcast interview on Pretty Big Deal, Lovato opened up about challenges that have impacted her confidence. She discussed her eating disorder and addiction struggles with podcast host Ashley Graham. Further, she talked about changes she has since made in an effort to boost her mental health and happiness. Some of these changes included no longer using a scale and learning how to redirect negative thoughts. Lovato stressed the power that seemingly small choices can have on living a healthier life. 
Lovato told Graham, "I'm not willing to destroy my mental health to look a certain way anymore." Her recent Instagram posts indicate she is sticking to this commitment. This week, Lovato posted her first #NoMakeupMonday selfie in "years." The caption stressed the importance of letting her fans see the real her every now and then. This trend gives social media users with feeds filled with full faces of makeup the opportunity to fearlessly showcase who they are underneath the beauty products. This reminds followers that it's important to be real with ourselves and the people in our lives.   
From addictions to struggles with body image, we all face challenges that affect our day-to-day lives. Demi Lovato is no different, and she wants the world to know that self-care is just as important as success. She's taking a new approach to her music career by taking time for herself and learning to stop obsessing over the little things. By making it clear that "I'd rather be rejected for being authentic than loved for something that I'm not," Lovato lets her fans know that it's okay to be who they are, even when that means they aren't quite as confident as they would like others to believe.    
Source: Read Full Article