Demi Lovato Recalls Feeling 'Controlled' & Later 'Abandoned' By Her Team Before S
Demi Lovato is opening up like never before about her sobriety journey and the serious factors that led to her near-fatal drug overdose in 2018.
During her Thursday appearance on The Ellen DeGeneres Show to promote her upcoming new single and music video for I Love Me debuting later this week, the 27-year-old recalled the painful range of emotions she endured before relapsing and the many ways in which her former management team played a part in her life-threatening incident.
The conversation kicked off with a surprising admission from Ellen DeGeneres, who revealed Lovato's team used to hide all the sugar in her dressing room each time she visited the talk show in recent years. To which, Demi replied:
"I didn't know that until today too, but I lived a life for the past six years that I felt wasn't my own because I struggled really hard with an eating disorder, yes, and that was my primary problem and then it turned into other things. My life, I just felt it was so… and I hate to use this word, but I felt it was controlled, by so many people around me."
Unfortunately, this wasn't the only way the former child star's life was regulated; the phone would be removed from her hotel room so she couldn't order room service, her Starbucks orders would be monitored, and fruit would be taken out of her room because it contained added sugar. Apparently, Demi's team thought this was the best way to combat her ongoing eating disorder and keep her on the right track.
We get the desire to want to help your client but there is such a thing as going too far. The star shared an absolutely heartbreaking story which seemed to suggest a line had been crossed:
"For many years, I didn't even have a birthday cake. I had a watermelon cake, where you cut your watermelon into the shape of a cake and you put fat free whipped cream on top and that was your cake. I just really wanted birthday cake, so this year when I turned 27, you know, I have a new team, and Scooter Braun, my manager, gave me the best birthday cake. I spent it with Ariana Grande, who is one of my good friends, and we just had the best birthday and I just remember crying because I was finally eating cake with a manager that didn't need anything from me and that loved me for who I am and supported my journey. I think at some point it becomes dangerous to try to control someone's food when they're in recovery from an eating disorder."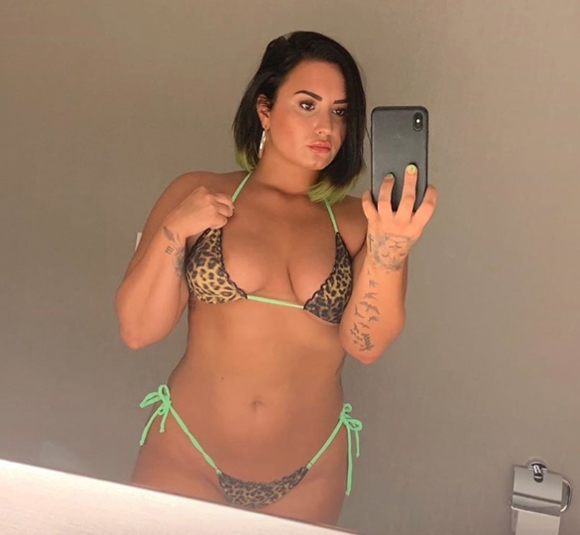 The Anyone singer said despite her management's controlling ways, they truly failed her when she needed them most:
"My bulimia got really bad and I asked for help and I didn't receive the help that I needed. So I was stuck in this unhappy position. Here I am sober and I'm thinking to myself, 'I'm six years sober, but I'm miserable. I'm even more miserable than I was when I was drinking. Why am I sober?'"
She continued, going into detail about her decision to use substances again after six years of sobriety:
"I have to preface it with the fact that I got sober at 19. So I got sober at an age where I wasn't even legally allowed to drink. So I got the help that I needed at the time and I took on the approach of a one size fits all solution, which is sobriety, just sobriety. My whole team took that approach and we did it and we ran with it for a long time."
After Lovato expressed her frustrations and desire to use again, her team decided to split. She told Ellen the move seriously triggered her issues with abandonment:
"So when they left, they totally played on that fear and I felt completely abandoned and I drank. That night I went to a party and there was other stuff there and it was only three months before I ended up in the hospital with an OD."
Wow. Very, very sad to hear things went down this way.
Demi made sure to clarify that she takes responsibility for what landed her in the hospital two years ago and encouraged viewers to take ownership of their struggles to move forward for the better:
"Ultimately, I made the decisions that got me to where I am today. It was my actions that put me in the position that I'm in. I think it's important that I sit here on this stage and tell you at home or you in the audience or you right here that if you do go through this, you yourself can get through it. You can get to the other side and it may be bumpy, but you are a 10 out of 10, don't forget it. And as long as you take the responsibility you can move past it and learn to love yourself the way you deserve to be loved."
We couldn't agree more on that last part! We're so thankful Demi survived her painful experiences and applaud the strong, confident, and healthy woman she's become today.
WATCH the pair dive into the topic in the clip (below):
And here's more of the emotional conversation, including an early look at the visuals for Demi's empowering new anthem, in the vid (below):
.
Related Posts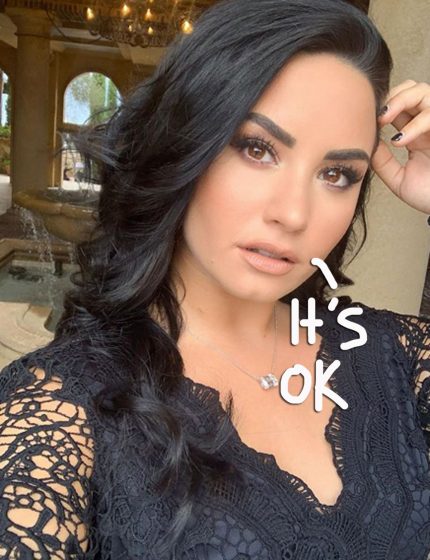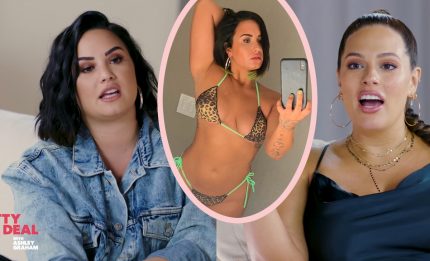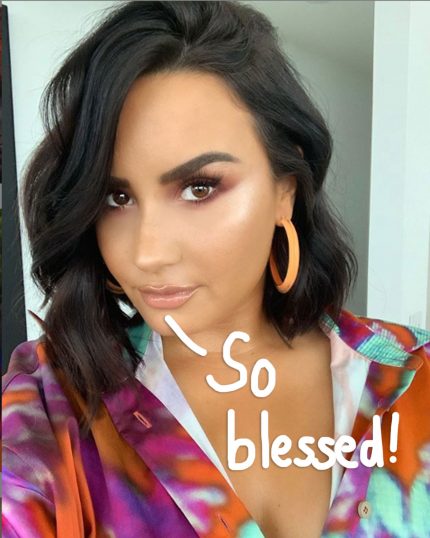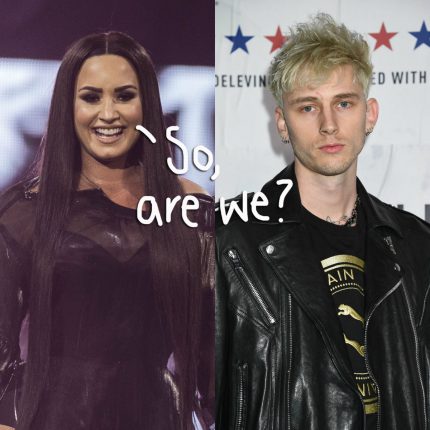 Source: Read Full Article