Dog The Bounty Hunters Feud With His Daughter Bonnie Is Even Worse Than We Expected
Duane Chapman, better known as Dog the Bounty Hunter, is getting ready to marry his girlfriend Francie Frane. In early August, Chapman made an appearance on the "Two Guys From Hollywood" podcast, during which he revealed that he and Frane are set to tie the knot on September 2. "We went to the venue yesterday, picked it out. Man it costs a lot to get married," Chapman said, according to CNN. Chapman started dating Frane less than one year after losing his wife, Beth, to cancer. During his recent podcast appearance, Chapman opened up about the guilt that he felt when exploring a relationship with someone else. "I felt very bad about even wanting to have someone else after Beth," Chapman said. He said that he found solace in the bible. "God does not want a man to be alone… he knows we need a companion," he said.
As Chapman and Frane get the final preparations done for their upcoming nuptials, some interesting news has surfaced. Chapman chose not to invite two of his kids to his wedding, according to TMZ. Cecily and Bonnie told the outlet that they aren't completely sure why their dad doesn't want them at his wedding, suggesting, perhaps, that they remind him too much of their mother, and that he's having a hard time dealing with that. Both women suggested that their relationships with their dad are solid — but a Facebook post by Bonnie on August 24 has painted a very different picture. Keep reading for more.
Bonnie Chapman accused her dad of being racist, unfaithful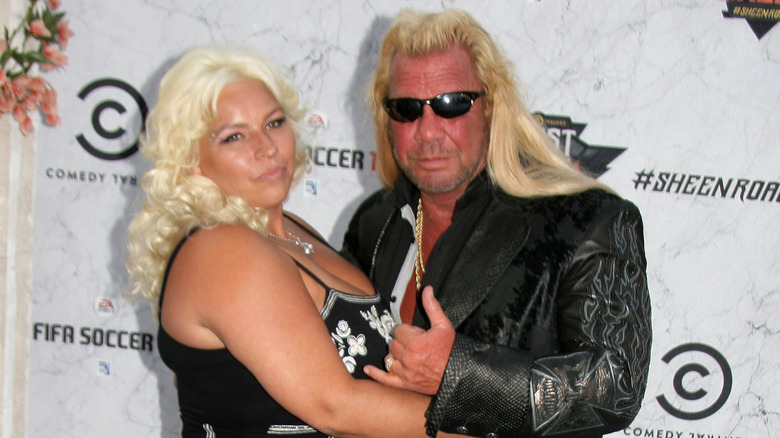 Following Cecily and Bonnie Chapman's virtual interview with TMZ, Bonnie posted a sort of update on her Facebook page. She revealed that Francie Frane reached out to her to let her know that the reason that she isn't invited to the upcoming wedding was due to the fact that Duane Chapman doesn't agree with her "choice to participate in social justice and BLM protests with 'The System.'" In her lengthy social media post, Bonnie wrote, "I'm sorry, but I can't defend my Dad's racism." Bonnie explained that her father was fired from UnleashedTV for using "racial and homophobic epithets toward … fellow cast members."
She went on to reveal that she "had forgiven" her dad — after her mom died — for "countless actions" that she "shouldn't have." "He would cheat on my mom all the time, and I hated him every time he did it, but I forgave him for that because I wanted a relationship with my dad. I thought I had only one parent left. I was left with the racist and homophobic [parent]. I can't begin to fathom how some of my mother's fans may feel. I say my mother's fans because everyone watched for Beth. My mother was a shining light in the void. I can no longer watch someone diminish her light with his hatred. I can no longer sit and be quiet about these things," Bonnie's Facebook post reads.
Dog the Bounty Hunter released a statement following Bonnie Chapman's Facebook post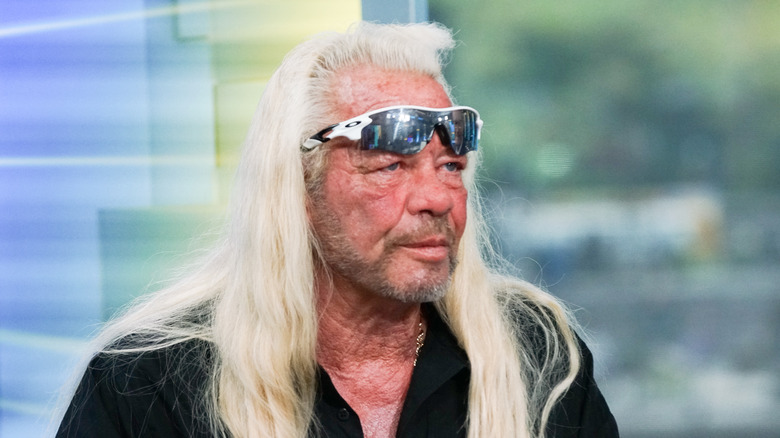 According to Cinema Blend, Dog the Bounty Hunter's show titled "Dog Unleashed" that was set to air on UnleashedTV was canceled before it premiered, allegedly for breach of contract. Taste of Country reported that Chapman's "racist and homophobic comments" in conjunction with "illegal activity" were the reasons behind the firing. The report also indicates that Chapman was accused of using a racial slur back in 2007, causing a halt in "Dog the Bounty Hunter" filming. Chapman apologized and the show resumed on A&E — for several more seasons.
Following Bonnie Chapman's accusations, Dog and his wife-to-be released a statement. "Bonnie's allegations are false and a misguided attempt to derail our wedding… Please pray for Bonnie and Cecily to be released from whatever hold these people have on them. We love them and pray for them everyday. We are grateful to the rest of our family for helping us to set the record straight. Despite the sadness we feel at this rift in our family, Francie and I are looking forward to celebrating our wedding next week with the rest of our family and close friends," the statement, supplied to People magazine, read.
Source: Read Full Article