'Growing Up Hip Hop': Egypt Criss' Fiancé Revealed Something About His Prior Sexual Relationships
Everyone on Growing Up Hip Hop can't seem to stop talking about the romance between Pepa Denton's daughter, Egypt Criss, and her fiancé, Sam Mattick. A recent revelation on an episode has continued to stir discourse about the couple.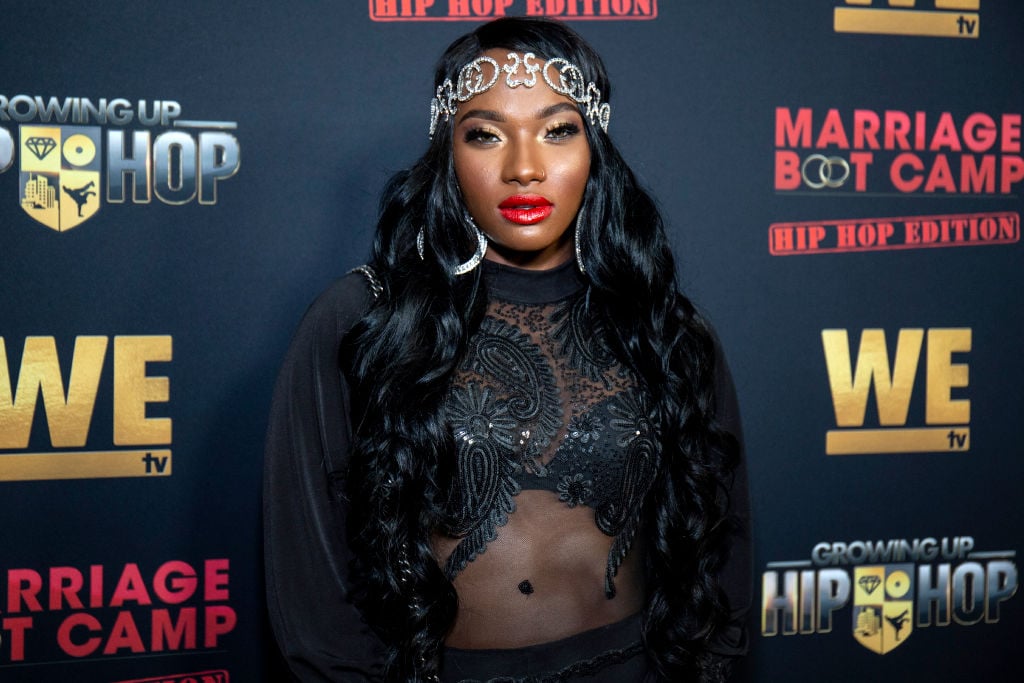 Egypt and Sam's relationship has been the talk of the season
The relationship between Criss and Mattick has been one of the biggest storylines of Growing Up Hip Hop during this season.
The pairing has been controversial because many of Criss' friends and fellow cast members have been looking out for and trying to vet Sam to make sure he is who he says he is and cares about her.
Many of her friends have said that they don't think Mattick is being real about Criss and it could all be a facade. Despite this, the two have remained together and seem to be going strong, despite all the things that everyone has said.
Sam made the reveal at a party
In a recent episode of the show, Mattick made a revelation at he and Criss' engagement party that surprised some of their cast members.
When he was performing one of his during the party, it featured the line "I'm not straight but I'm not gay." After this, he went on to say how open and honest he has been with Criss and how accepting she has been of him and his past.
He said that he told her about his two children and the "massive child support" payments he has and she accepted him. He also revealed that she was the first person that he "ever told that I had experiences with a trans woman."
How the other cast members reacted to Sam's reveal?
In their confessionals, the other cast members have a mixed response to Sam's reveal, with others believing that there could be more he is hiding or that this all could be a front for some other things.
"I'm happy for Sam that he's being open, honest and vulnerable," said Angela Simmons.
"I'm shocked, but I'm not surprised. We all know Sam has an outrageous lifestyle."
Vanessa Simmons said, "I don't know much about Sam and Egypt's relationship at all, but who am I to judge? I wish them the best."
Criss' father, Treach, seemed to react negatively to the news, while her mother, Pepa seemed to be ecstatic. "I know this is my daughter's engagement party, but somebody's gonna catch something in a minute. I'm just putting a warning out there."
Meanwhile, Pepa said, "Sam, are you ready for the kind of heat this could bring, being in hip-hop. Some will embrace and some won't."
Source: Read Full Article