'KUWTK' Fans Think Kourtney Kardashian is Getting Too Much Hate for Wanting to Leave the Show
Kourtney Kardashian is the eldest sibling in the large Kardashian-Jenner clan. She has spent the last thirteen years of her life in front of the camera on the family's reality show, Keeping Up with the Kardashians, and has experienced many of the biggest moments of her life on a very public stage.
Recently, Kardashian shocked her fans with a big announcement — that she will be taking a big step back from her role on the reality show and wants to focus more of her time and attention on her family.
Kardashian has gotten a lot of backlash for this, but a few of her hardcore fans have stepped up to defend her.
Kourtney Kardashian has gone through a lot on 'KUWTK'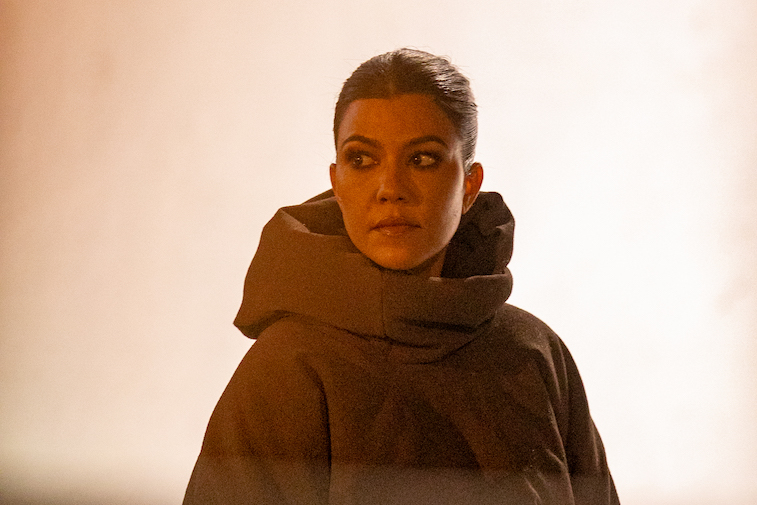 In 2007, when Keeping Up with the Kardashians first premiered, Kourtney Kardashian was in her mid-twenties. Although the series was her first starring role, Kardashian had actually appeared on television once before – raising money for charity in the 2005 series Filthy Rich: Cattle Drive. In the early years of her reality show fame, Kardashian utilized her business savvy to operate a series of clothing boutiques in California and New York City.
Kardashian's relationship with Scott Disick was one of the featured storylines on the show for years. Kardashian and Disick started dating in 2006 and had three children together before splitting up in 2015.
After she had children, Kardashian seemed to find a new focus and direction in life and has embraced a holistic, clean lifestyle. She launched her lifestyle website, Poosh, in early 2019, where she shares her favorite recipes, skincare tips, and lifestyle guidelines.
Although Kardashian has gone through a huge journey throughout the run of Keeping Up with the Kardashians, it seems as though she is ready to embrace the next phase of her life in a more private capacity.
Kourtney Kardashian announced that she is stepping back from 'KUWTK'
In late 2019, Kourtney Kardashian dropped a bombshell when she announced that she would be taking some time away from the show that had made her so famous.
As to her reasons, Kardashian stated that she "just decided to spend more time as a mom and put more of my energy there." It also seems likely that Kardashian wants to focus her efforts on her successful lifestyle site, Poosh, and her other hobbies.
In the days following her announcement, Kardashian got a lot of backlash for her plan to step down – even though a few of her siblings clarified that she wouldn't be "necessarily" leaving the show for good. However, she has some diehard fans, who recently took to Reddit to defend her decision and to point out reasons why Kardashian more than deserves a break.
What do fans think about Kourtney Kardashian's reduced role?
In a recent Reddit thread, posters claimed that people should stop hating on Kourtney Kardashian because in the early days of the show, she "carried" the show by being the "main source of drama" due to her relationship with Scott Disick.
Fans pointed out that Kardashian allowed the births of her children to be recorded and the grimy details of the breakdown of her romance with Disick to be captured on the show, stating that she has certainly "put her life out there" for the world to see and judge and that she more than deserves a break.
A few other posters even stated that they don't like Kourtney Kardashian's mannerisms or personality, but that they can't deny she's put in the time necessary to make Keeping Up with the Kardashians a success. Regarding the future of the show, a few people predicted that the show will go "down the drain" without Kourtney Kardashian in it.
Whether or not the famed reality show does go belly-up in the near future remains to be seen — but Kourtney Kardashian will, for the immediate future, be sitting all the drama out. 
Source: Read Full Article