Why did Prince William get the last-minute invite to Scotland with the Queen?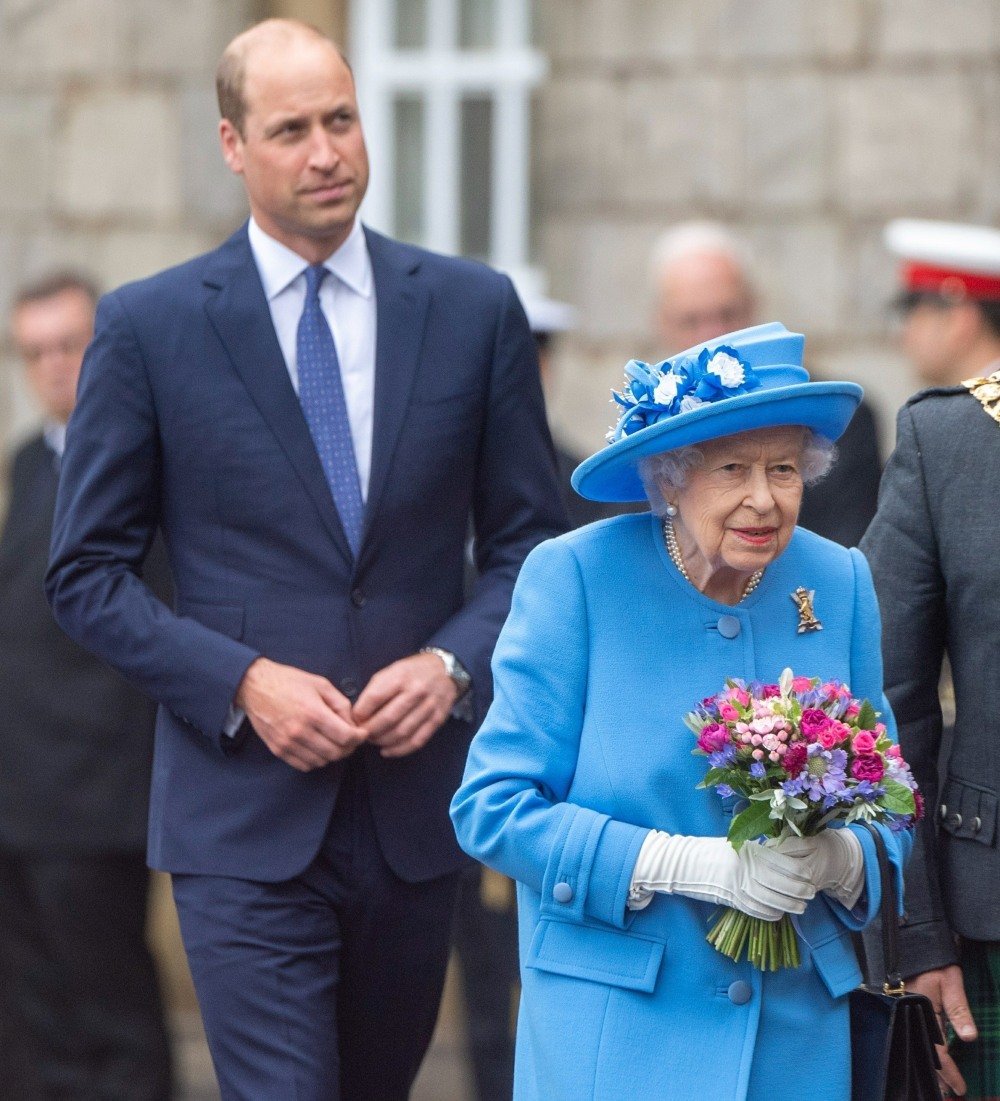 Does anyone else think it's somewhat interesting that Queen Elizabeth asked Prince William to travel to Scotland with her this week? It felt like a last-minute decision to include William on this visit too. Liz is in Scotland for the week and she's visiting Edinburgh, Glasgow and Stirling. William was/is with her during her events on Monday and Tuesday, then he'll go back to London and Princess Anne will be by her mother's side for the rest of the week. It's clear that everyone (courtiers, family) is wary of the Queen traveling "alone," so the idea that she's got backup in the form of Anne and William isn't surprising. But I think William was invited specifically to get him out of town for a few days so he and Harry didn't end up in some kind of brawl. Plus, the Windsors are just desperate to "keep" Scotland and stop Scottish independence. What better way than with personal visits from the Future Future Mad King and the 95-year-old Queen, I guess.
Prince William is supporting his grandmother Queen Elizabeth on a day of outings in Scotland. The prince joined the Queen, 95, who is undertaking a week of royal duties in Scotland for the first time since the death of Prince Philip, her husband of 73 years, in April.

William, 39, and the Queen started Monday at an iconic soda maker's factory in Cumbernauld, near Glasgow. A. G. Barr create the famous Scottish soda Irn Bru, which is said to contain 32 different ingredients in its secret recipe.

The Queen officially opened the new facility, and she and William – who is titled the Earl of Strathearn in Scotland – were given a rundown on the history of the company and met employees to learn about the 140-year-old company's place in local community life. Before jointly signing the visitor's book, they were shown some of the company's other brands, including Rubicon fruit and juice drinks and Strathmore Still Spring Water.

The Queen is said by the palace to be "celebrating Scottish community, innovation and history" during the week in which she will be in the capital, Edinburgh, and visit Glasgow and Stirling from Monday through Thursday.

She will stay at the Palace of Holyroodhouse, her official residence in Scotland. Usually she hosts a garden party during Holyrood Week or Royal Week, but that has been ruled out because of the coronavirus pandemic. In line with government guidelines, the Queen did not travel to Scotland for Royal Week in 2020 or host large-scale events, such as investitures, normally hosted at the Palace. While William is with her on Monday, her daughter, Princess Anne, will be by the Queen's side on Wednesday and Thursday, the palace said.
[From People]
The Buckingham Palace social media posted several photos of the Queen visiting Scotland over the years, and trying to emphasize Scotland's importance to her personally, and to all British people. Which… I mean, they said that the royals were going to do a charm offensive, so I get that. They're all going to show up and wear tartan and pretend to like bagpipes. But at this point, it kind of sucks that the Queen is the one who has to hold this sh-t together because no one else in her family is capable of it. That's also why William is along for the ride – he was duller than dull when he was in Scotland last month. His 95-year-old grandmother is capable of outshining him.
Embed from Getty Images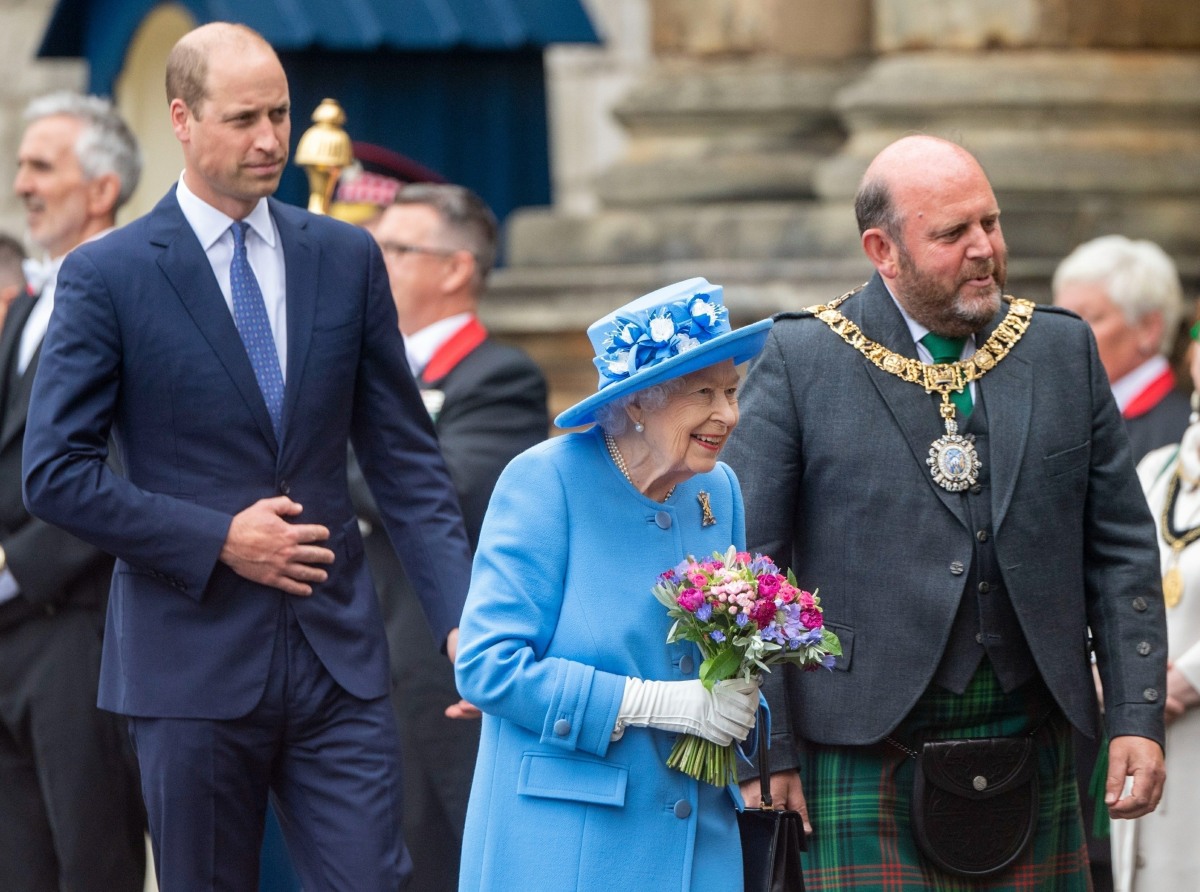 Embed from Getty Images
Embed from Getty Images
Photos courtesy of Backgrid, Getty.
Source: Read Full Article