Why Do the Kardashians Leave Khloé Out of So Many Throwback Photos? Fans Have a Dark Theory
The Kardashian-Jenner family may be some of the most photographed celebrities of all time. In addition to media pictures, the women love to share photos of themselves online, sometimes multiples a day. Kim Kardashian even published a book of her selfies.
There are so many photographs available of the family, that it becomes easy to spot patterns, like cleavage and duck lips.
However, one fan noticed a far darker pattern within the family's throwback images, and the theory behind it may surprise you. 
Fans noticed Khloé Kardashian isn't in many throwback photos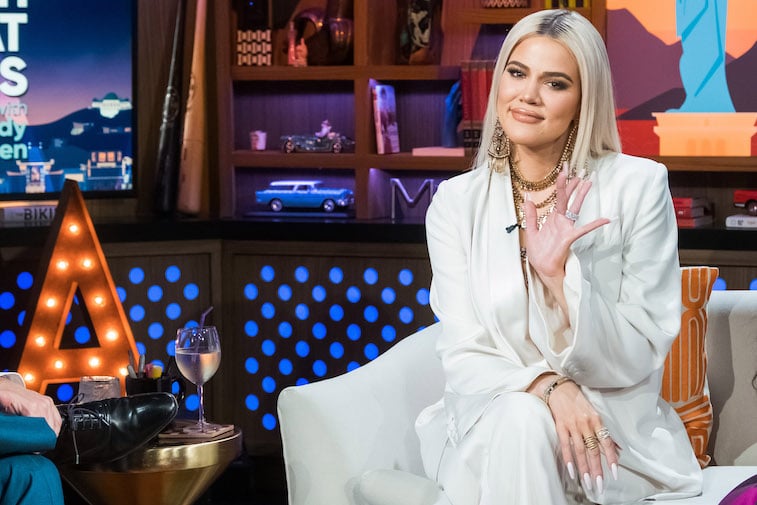 Viewers of Keeping Up With the Kardashians often get on Reddit to discuss the finer details of the show with other fans. The boards are full of interesting insights, theories, and especially pictures. A sweet throwback photo of Kim and Kourtney Kardashian as children prompted one fan to make a startling observation.
"…I've always noticed that on birthdays and anniversaries, Khloe [Kardashian] is rarely in the throwback photos," the fan wrote. "When the other sisters post throwbacks of Rob Sr, Khloe usually isn't in them 9 X out of 10… And maybe it's not intentional but I've noticed for years they post Khloe the least when it's a special throw back post. Usually just Kim and Kourtney."
Others agreed with the assessment, and one viewer even had an interesting theory about why Khloe may be left out of the photos. "I think a big part of this is that whenever Khloe is in the throwback everyone immediately points out how obvious it is that Rob isn't her father," they wrote.
Theories about Khloe's paternity have been abundant since the family first became famous. She does seem to have a lighter skin tone, and slightly different features than her older sisters, but that's doesn't necessarily indicate that Robert Kardashian isn't her father. Genetics are strange, and siblings don't always look the same.
However, it's thought that their mother, Kris Jenner had multiple affairs. And when these things are considered together, Khloe's paternity seems much cloudier. 
Who could be Khloé Kardashian's father?
There are several men that have been brought up as potential fathers of Khloe. However, O.J. Simpson seems to be the one discussed most often.
Before Simpson was accused of murdering his wife, Nicole Brown, he was close with the entire Kardashian family. Especially Robert, who was both his friend and his lawyer. During this time, the two families would sometimes even vacation together. It was on one of those trips, that Simpson claims he slept with Kris.
Norman Pardo, Simpson's former manager, was interviewed for the documentary Who Killed Nicole? He claims the former football star told him about the affair with Kris, in x-rated detail.
Kris has denied these claims, even announcing that she was going to sue a publication that printed the rumors. But because Khloe seems to share some physical features with Simpson, the rumor persists. 
Another man who has been discussed as a possibility for Khloe's father is Kris' hairstylist, Alex Roldan.
Kris admitted to an affair with former soccer player Todd Waterman, but the dates don't coincide with him being Khloe's father. 
Khloé Kardashian took a DNA test
A 2018 episode of Keeping Up With the Kardashians promised to reveal Khloe's father, after the entire family took DNA tests. Kris surprised the group with results from 23AndMe genetic testing while the film crew recorded their responses.
Khloe looked at the printout she was given and announced that she was 58 percent European and 41.6 Middle Eastern. Those results were similar to her sisters, and would seem to fit with Kris and Robert being her parents.
"Thank God. If you weren't Middle Eastern at all we would be in big trouble," Kourtney joked.
The whole family has always denied that Khloe has a different father. Even though they embrace her as a full sister, it's possible that they're just plain sick of hearing the rumors, and so they avoid them by limiting child photos of Khloe. On the other hand, it could just be a coincidence that Khloe seems to appear in less throwback photos.
It's also possible that Khloe is in fewer photos because she's the third child. Families often forget to bring out the camera as the years go by, not because they love the younger children any less, but because they're just busy. Ask any mom with multiple kids.
Source: Read Full Article