Why Fans Are Going Crazy for Christopher Meloni in a Kilt
Christopher Meloni has a loyal following of fans. Some of those are even from his days on the hit series Law & Order: SVU. During this time of social distancing and isolation because of the coronavirus (COVID-19), one fan did us all a favor by asking Meloni for a selfie, and he didn't disappoint.
Christopher Meloni gets asked for a selfie and he doesn't disappoint
People are bored at home with nothing to do but hope their favorite celebrities will post something new to make things better during this time. One fan of Melon's decided to ask him for a selfie to make things a little easier on us all. He even asked again when the first request went unanswered and his persistence paid off.
"Hey @Chris_Meloni wanna give us a quick quarantine selfieto take the edge off," a fan askedMeloni. When the first request went unanswered, the fan asked again: "@Chris_Meloni,I am once again asking nicely. Pause the news for a sec," the fansaid.
Meloni posts a few selfies in a 'quarantine kilt'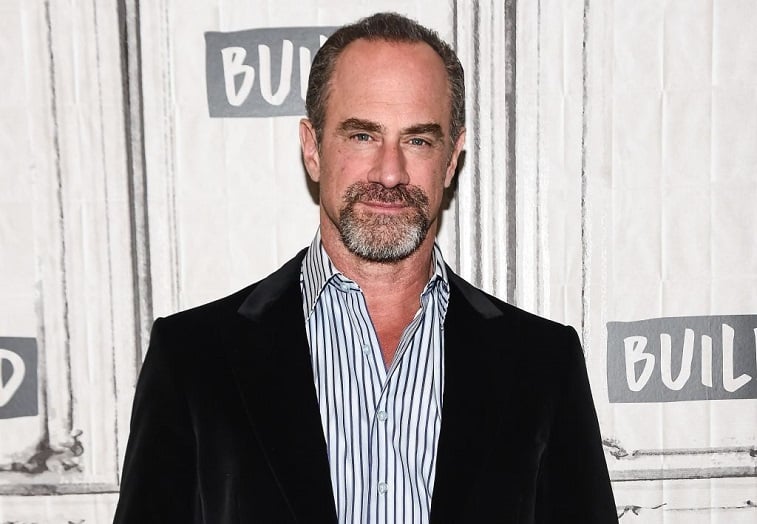 Meloni responded with some breathless photos of himself in a kilt. In the first image, he's wearing a kilt while shirtless. In the next image, he's sporting a shirt with some glasses and the kilt. "Quarantine Kilt. With glasses or without?" Meloni asked his fans.
Why fans are going crazy for Meloni's selfies
People love the images of a shirtless Meloni in a kilt and they can't seem to get enough. Numerous fans commented to let him know it too.
Fans of Christopher Meloni love the images, but some decided to have a little fun with it. "With the glasses. I'm not thrilled about the socks. Black socks might be a more stylish choice," a Twitter user commented.
Another fan likes anything involving his shirt being off. "Aslong as it's without shirt…. I'm good," they admitted.
One fan had a specific request: "Hey Chris, can we get aWITHOUT shirt but WITH glasses? That might be the winning ticket here," theTwitter user commented.
A fan thinks it's hilarious that Meloni wants to know ifpeople prefer the glasses or not. "No one is focusing on the glasses, dude,"someone wrote.
"OMG! It's you, Elliot Stabler. Be still my beating heart," anotherfan commented on Twitter.
A Reddit user wants to start a petition to bring back Elliot Stablerwearing the kilt
Meloni's post is already making the rounds on other socialmedia channels. One Reddit user posted about the images and joked about signinga petition to have Stabler wear nothingbut the kilt. Fans seem to wholeheartedly agree with that opinion.
One Reddit user thinks Meloni and Mariska Hargitay, whoplays Olivia Benson, age well. "Both him and Mariska just keep getting sexieras they age," a fan wrote.
Another fan is ready to sign this petition. "Where do Isign?" they asked.
Some fans did have questions about what was going on with Meloni'sears. It appears he's wearing earrings or ear clamps of some sort. "What's withthe ear clamp things?" a fan asked.
Fans really seem to be on board for Meloni's kilt and theyhope to see more of it before this quarantine situation is over.
Source: Read Full Article