Will Elizabeth Holmess intimate partner abuse defense be successful in federal court?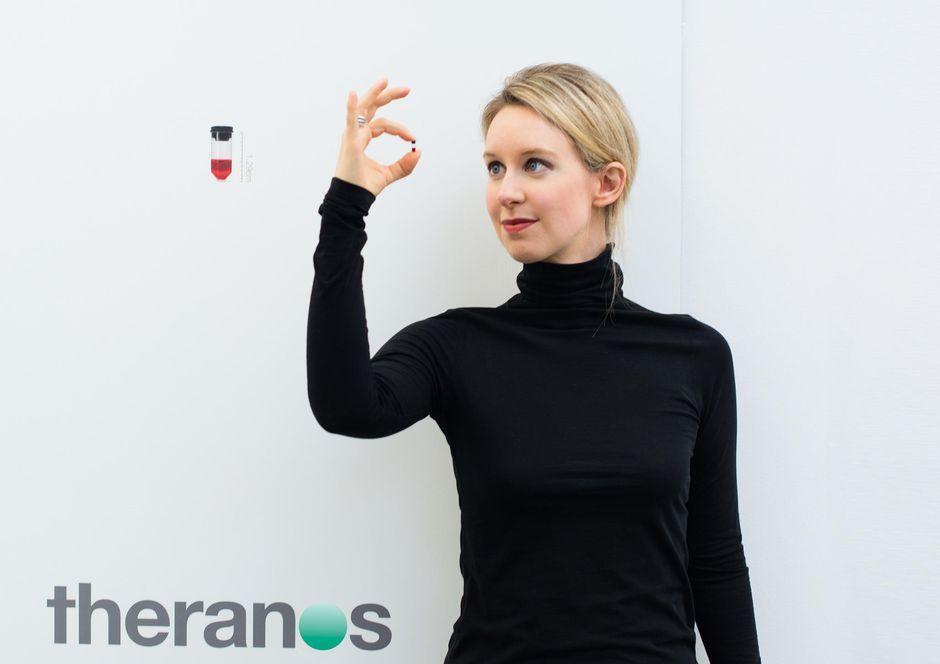 The trial of Theranos founder Elizabeth Holmes, 37, is finally beginning in San Jose following a long delay due to the pandemic. Holmes ran Theranos from 2003 to 2018 under a veil of legal threats and secrecy, securing hundreds of millions in funding and constantly lying to the press. She was lauded as a health technology pioneer and was on the covers of Forbes, Inc. and Fortune. We now know that she perpetrated the biggest fraud in Silicon Valley history. If she's convicted on all counts, Holmes faces a measly 20 years in federal prison, however she might get an even lighter sentence. We've heard that her defense strategy will be to blame her codefendant and ex boyfriend, former Theranos President Sunny Balwani, for intimate partner abuse and for misleading her about the company's operations and finances. Balwani is being tried separately. MSNBC's legal analyst, Danny Cevallos, has an analysis of whether this might work. He points out several things I didn't know, namely that prosecutions in federal court are usually successful and that 90% of cases end in guilty pleas. Here's some of his essay with more at the source.
Balwani is Holmes' co-defendant, but his trial has been severed from Holmes' and will be conducted separately. The unsealed court documents largely pertained to her attorney's request to divorce the cases so she could mount a defense asserting that Holmes acted under Balwani's influence. According to Holmes' legal team, Balwani's abuse caused Holmes to believe whatever he told her about the company's financial models. Balwani has denied allegations of abuse, and both Holmes and Balwani have pled not guilty to the fraud charges.

It's a long-shot strategy. But then again, most defense strategies in federal criminal court are, statistically, long-shot strategies. That's why being creative is part of the job description for federal criminal defense attorneys. Over 90 percent of federal criminal cases end in guilty pleas. Of those criminal defendants who go to trial, about 1 percent are acquitted. The perception that slick defense attorneys regularly pull "not guilty" verdicts out of thin air for guilty-as-sin defendants is a myth, the result of infamous outliers, like the O.J. Simpson verdict.

Not surprisingly, the federal government wins most of its wire fraud cases. In 2019, 597 of 645 wire fraud defendants pleaded guilty. Twenty-eight were convicted at trial. The total number of defendants who went to trial and were acquitted? Two. Ever wonder why former federal prosecutors are so confident when they're commenting on television? It's because they're all winners. They win almost every single case. That has to feel amazing.
[From NBC News]
This essay gave me a lot of hope, and of course there's more about how this is a tried and true defense strategy and that Holmes has the best lawyers. However, as Cevallos also points out, she was the one who defended the company when the cracks started to show. As I mentioned in earlier coverage, even if Holmes was abused by Balwani that doesn't erase her culpability in this. Theranos would not exist if it wasn't for her hubris and grifting. She was the face and fake deep voice of that company and she should be spending the rest of her life in prison. I listened to the podcast The Dropout and saw the HBO Documentary The Inventor. That does not make me an expert in this case, but from what I've heard she knew exactly what she was doing. I also hope that former Theranos employees are able to testify. I'm sure they have some insight as to how much Holmes knew and how hard she worked to keep it from investors and the public.
https://www.instagram.com/p/B_I0dPlja5X/
A post shared by yetta world peace (@yettawzn)
https://www.instagram.com/p/B4XQyy7p7rA/
A post shared by Glenn Campbell (@baddalailama)
Source: Read Full Article