Can Chris Tucker Pay off the IRS? What Is His Net Worth?
Chris Tucker was once one of the highest-paid actors in the world. Although he hasn't seen much work nowadays, his part in the three Rush Hour films alone had him set for not just one life, but several. But his bank account might have taken a hit thanks to a combination of legal troubles and lack of work ethic on his part.
So how much is the comedian worth now? And does he have enough money to settle his debts with the IRS?
When did Chris Tucker's problems with the IRS start?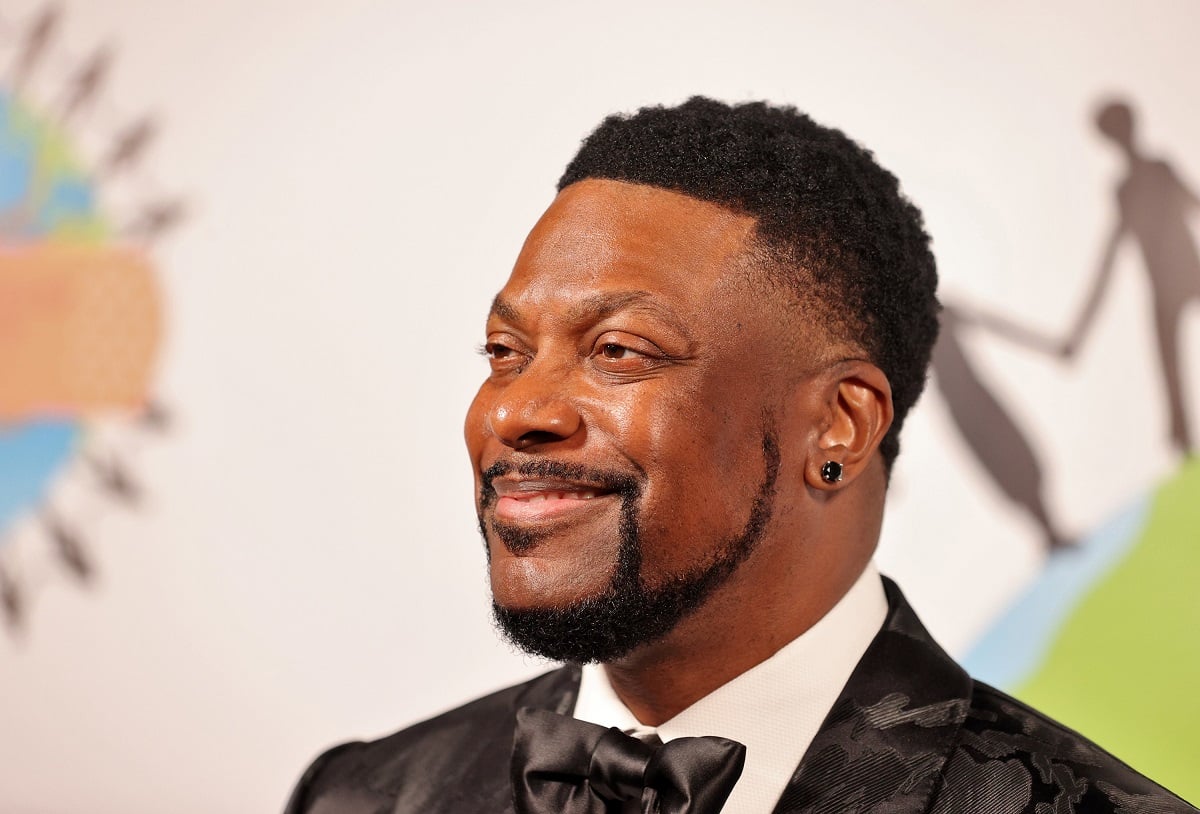 Recently, USA Today reported that Chris Tucker was hit with a $9 million lawsuit from the IRS. Allegedly, Tucker has owed money to the IRS from as far back as 2002, where he owed $ 4.8 million. By 2011, the Friday star owed $11.5 million to the IRS, which The Hollywood Reporter noted he joked about.
"That's the last time I let Wesley Snipes help me out with my taxes," Tucker said. "They calling you acting like you owe them the money personally! I don't owe you s-! This is between me and the company!"
Tucker agreed to pay the IRS lump sums over a 10-year period. But USA Today reveals that his payments were overdue by 1,112 days. Celebrity Net Worth claims that by 2014, his debt rose to $14 million, which Tucker was eventually able to settle.
But with him now owing another $9 million to the IRS, does the Silver Linings Playbook actor have enough to settle with the IRS this time?
What is Chris Tucker's net worth as of 2021?
As of now, Chris Tucker is worth $5 million according to Celebrity Net Worth. Despite the fact he was once handsomely paid for his movies, the website reports he lost a chunk of his money paying back his IRS debts the first time. Tucker's real-estate ventures only added to his financial woes. He sold his once $6.7 million home for $1.7 million in 2012. He also had to sell a couple of other properties in 2009 and 2013.
In 2016, Tucker did a stand-up special for Netflix titled Chris Tucker Live, which also might have filled up his wallet. Yahoo claimed that comedian Terry Hodges, who claimed helped work on the special, sued Tucker before the special even came out.
Chris Tucker has turned down several roles in his career
Tucker has rejected many roles in his career, some of which could've been huge paydays for the actor. Vulture reports that Tucker turned down parts in Lethal Weapon, Pink Panther, and even his own film franchise in the Friday films.
"It was about going to the next level. They couldn't believe I didn't want to do another one, but I was right when I think back on it," Tucker said about turning down Friday. "I was like, 'It's time to do something new. We did that.'"
Tucker turned down an offer from Quentin Tarantino as well. Disgraced producer Harvey Weinstein spoke with Opie and Anthony on their show revealing how Tarantino was going to direct a comedy special performed by Tucker. But Tucker turned down the offer because Weinstein wouldn't meet his pay requirements.
"Quentin Tarantino and I once wanted to film him," Weinstein said. "So Quentin and I say, 'Ok, Chris, why don't I produce it and Quentin will direct it.' Chris said, 'Great.'"
But whereas Weinstein wanted to split the profits the project would've generated 50/50, Tucker had another number in mind.
"He comes back and goes 90/10. Him," Weinstein said about Tucker. "I said I haven't worked for five since I was in Junior High school."
According to Weinstein, Tucker blew his shot to have Tarantino direct his standup after the exchange.
Is Chris Tucker about to make a comeback with Marlon Wayans?
Recently, Marlon Wayans posted a picture on social media of him posing alongside Chris Tucker. Atlanta Black Star reports that Wayans references his and Tucker's most famous characters in the caption.
"Loc Dog and Smokey … One of my favorite people in the business. Imagine us in a movie … Instant classic," Wayans wrote.
This resulted in many fans expressing excitement that the two might collaborate on a film together. While Wayans has remained busy in the industry, Tucker has rarely been seen in the spotlight. His last movie was the 2016 war film Billy Lynn's Long Halftime Walk directed by Ang Lee.
Source: Read Full Article