Jordan Peele's "Nope" Trailer Finally Reveals the Horror Movie's Plot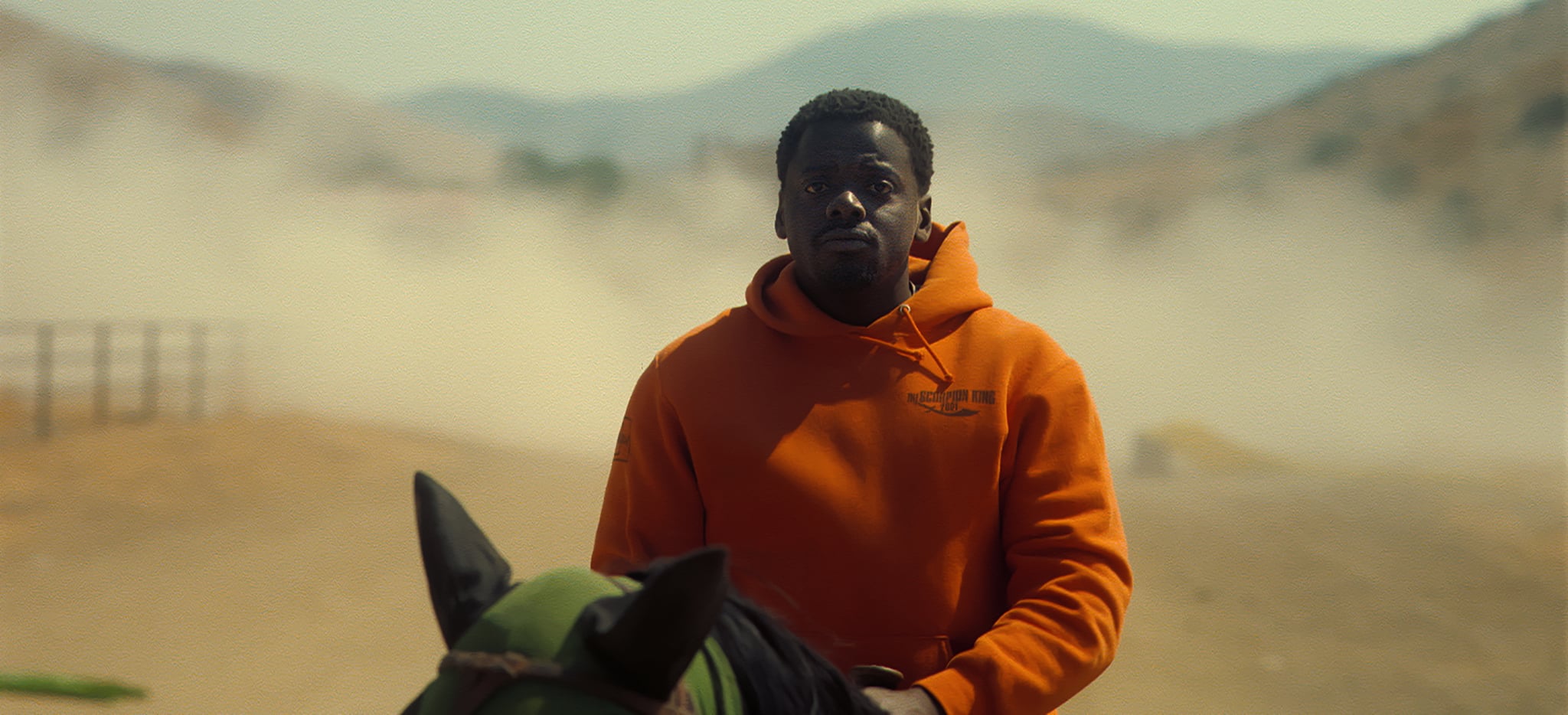 Jordan Peele's "Nope" is almost here. Written and directed by the filmmaker, the movie was first announced in 2020. The cast includes Daniel Kaluuya, Keke Palmer, Steven Yeun, Barbie Ferreira, and Brandon Perea. Peele previously worked with Kaluuya for his directorial debut, "Get Out," making this a full-circle moment for the duo.
In the new trailer released on June 9, eager fans finally got a look at some plot details. Kaluuya and Palmer play siblings whose father dies while out on a horse on their family ranch, where they train horses for Hollywood movies. They believe his death is connected to a strange cloud in the sky, a UFO, and they decide to try to capture and sell the first real footage of UFOs — but it seems things quickly get out of hand.
Peele and his cast have been tight-lipped about the movie. When Palmer spoke to POPSUGAR in March and was asked if she could reveal anything about the movie, she replied simply, "Nope!" She repeated what Peele said about the movie showing an "otherworldly confrontation," and added, "[Daniel and I] are very much like our characters, and you'll understand what I mean when you see the movie."
The first trailer for "Nope" arrived on Super Bowl Sunday. Then, on April 16, NBA all-star Stephen Curry proved he's just as excited about the mysterious new horror movie as the rest of us when he appeared in a special homage to the film's creepy trailer. The spot, which was directed by photographer Kwaku Alston, aired during the NBA playoffs and featured Curry shooting hoops in an abandoned barn before an approaching storm leaves him saying, "Nope," to whatever weirdness is going on outside. Here's everything we know about "Nope," including the trailers, cast and release date.
"Nope" Trailer
"Nope" Teaser Trailer
"Nope" Stephen Curry NBA Teaser
"Nope" Release Date
"Nope" will be released in theaters on July 22.
"Nope" Cast
"Nope" stars Kaluuya and Palmer as siblings James and Jill Haywood. Rounding out the cast are Yeun, Perea, Ferreira, and Michael Wincott.
"Nope" Poster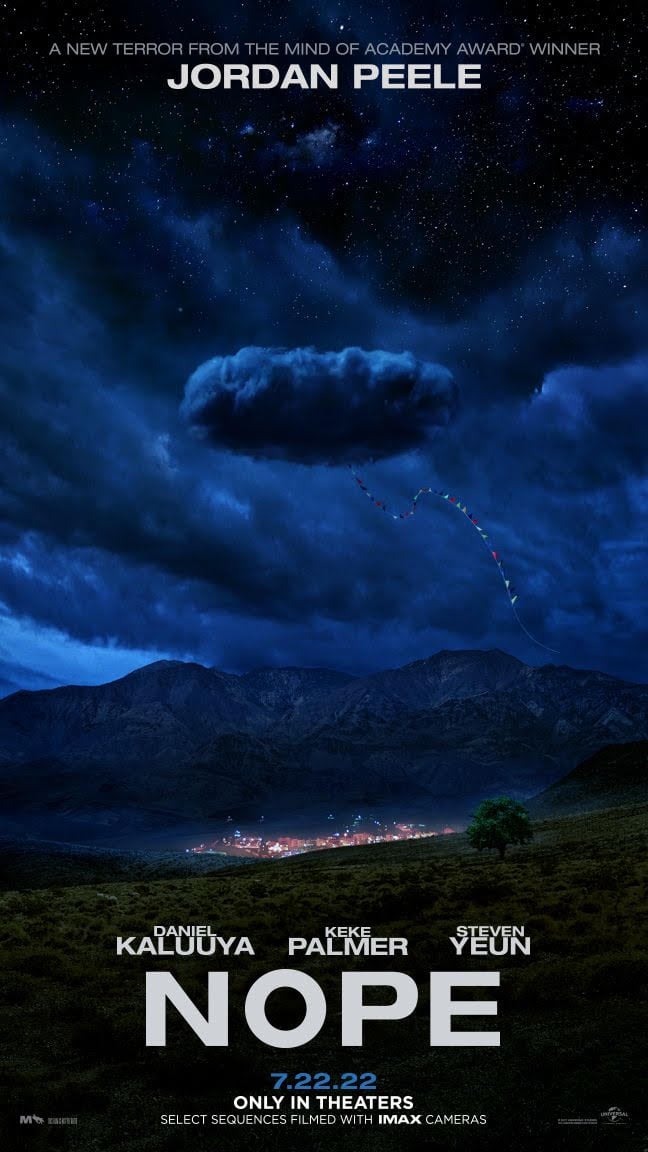 Image Source: Universal Pictures
Source: Read Full Article