KAWS and Tim Hamilton Talk Collaboration Opportunities and Everyday Life
In 2017, Tim Hamilton joined The North Face as its head of global creative, to breathe new life into the established and widely-revered outdoor lifestyle brand.
Over the past five years, the brand has continuously expanded its expertise from the snow-capped mountains to a variety of disparate communities and fields. The brand's functional, pragmatic and technically-focused DNA collided with the worlds of fashion, art, and lifestyle, connecting the spirit of exploration from above the summit and the world below.
Kicking off Hamilton's sixth year at the San Francisco-based brand, the designer officially debuted The North Face XX KAWS collection, which was almost five years in the making. The joint series made a public release at the latest Changbai Mountain stop of KAWS:HOLIDAY, alongside several launches throughout the globe.
HYPEBEAST China connected with Tim Hamilton, global creative director of The North Face, and legendary artist KAWS, to explore the story behind the collaboration, daily life and fatherhood.1 of 2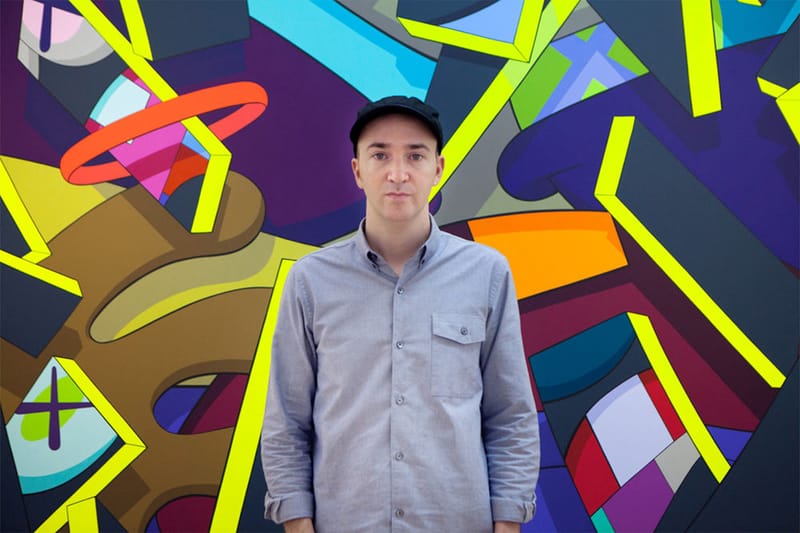 The North Face/ Hypebeast2 of 2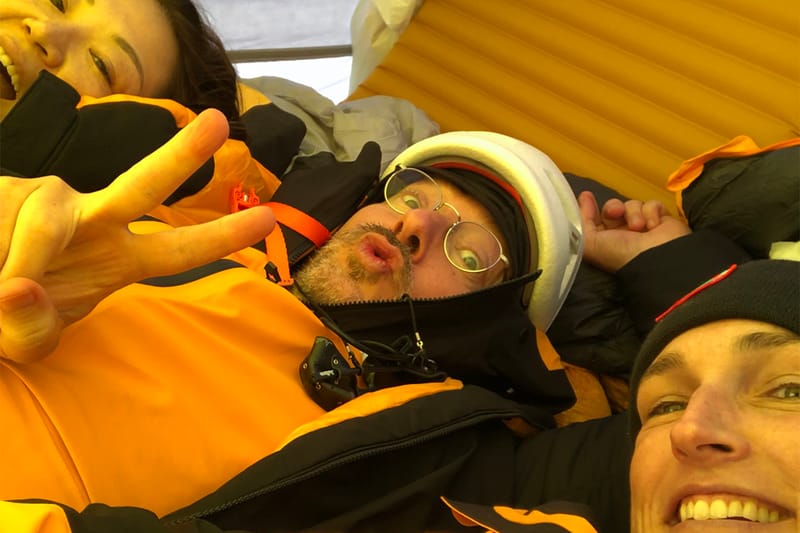 The North Face/ Hypebeast
HYPEBEAST: How did the collaboration come about?
KAWS: In 2017 Tim Hamilton contacted me when he became head of global creative at The North Face. It took several years for the project to come to fruition but that was when the conversation started.
What was the collaborative process like? How did you work together?
KAWS: After agreeing on what models I would be reworking, The North Face was very open to letting me lead the design direction.
Tim Hamilton: This is our first collaboration with an artist on a global scale. KAWS' ability to break down our most iconic silhouettes and treat them as a 3-dimensional canvas was incredible. The first deliverable from KAWS was his iconic dot paintings designating color for each portion of the garments. This glimpse into his thinking and process was exciting and we could start to imagine how everything would come together.
What left the deepest impression on you during this partnership?
KAWS: I would have to say seeing the final samples was my favorite part of the process. The North Face was able to achieve really great color with the fabrics and I feel the products have good energy.
Hamilton: High-visibility color is critical for on-mountain exploration, and The North Face has always had a strong connection to color and color-blocking. KAWS honored that part of our DNA while seamlessly integrating artwork and a sensibility that is unique to him. When we saw the first samples, we admired how fresh yet recognizably The North Face each piece felt.
The products of this joint series include professional ski suits and the classic ICON series. How did TNF consider which silhouettes when choosing a collaboration style?
Hamilton: At our core, we are a technical performance brand. Our most iconic products from the 90s were built for alpinism, and it was their authenticity and performance capabilities that led them to cross over to contemporary culture. We often feature our icons in collaborations and recognize that many of our sponsored athletes wear collaborative pieces when performing on the mountain. For the first time, we integrated best-in-class snow products (Freeride Jacket and Bib) with our icons in one collection. This connects our brand and represents levels of technicity with performance at the core.
What are your favorite pieces from this collection?
Hamilton: Freeride snow Jacket and Bib. Both are new products for the season and represent our first snow products included in the collection. Also, the Nuptse and the '86 Mountain Jacket – two of our most iconic products. Collectively, these pieces represent innovation of the past and present.
Following the collaborations between Gucci and Supreme, and now KAWS, how do you feel about these three experiences? Will The North Face have more fields to explore in the future?
Hamilton: Because each brand we work with has DNA unique to them, they are organically drawn to different pieces, ears and narratives in our 50+ year history. Ultimately, the process is the same, but the outcomes are different. The collaborative process teaches us so much about ourselves.1 of 4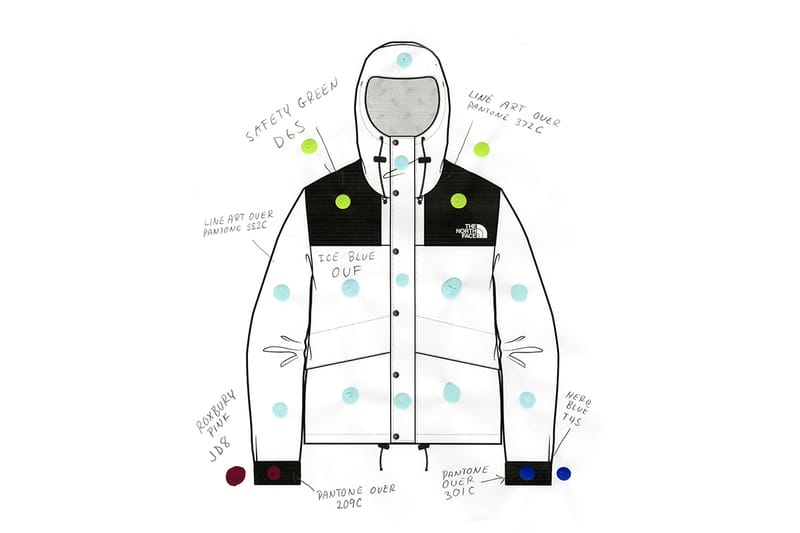 The North Face/ Kaws2 of 4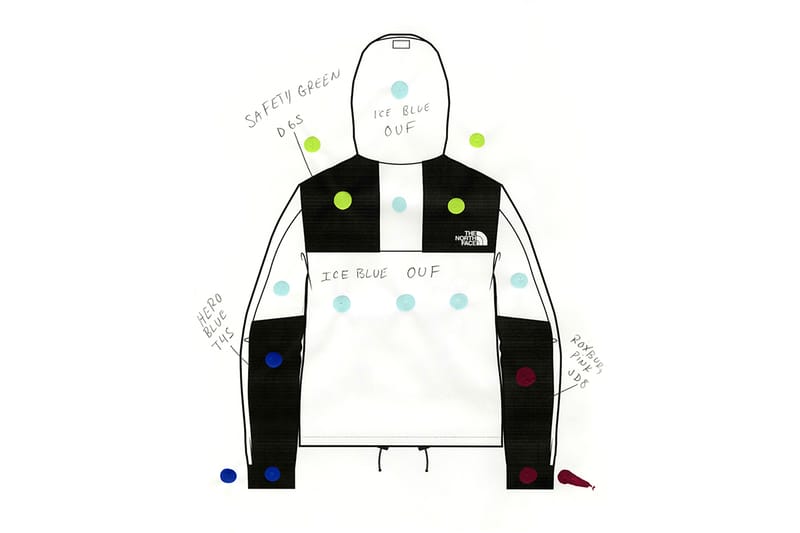 The North Face/ Kaws3 of 4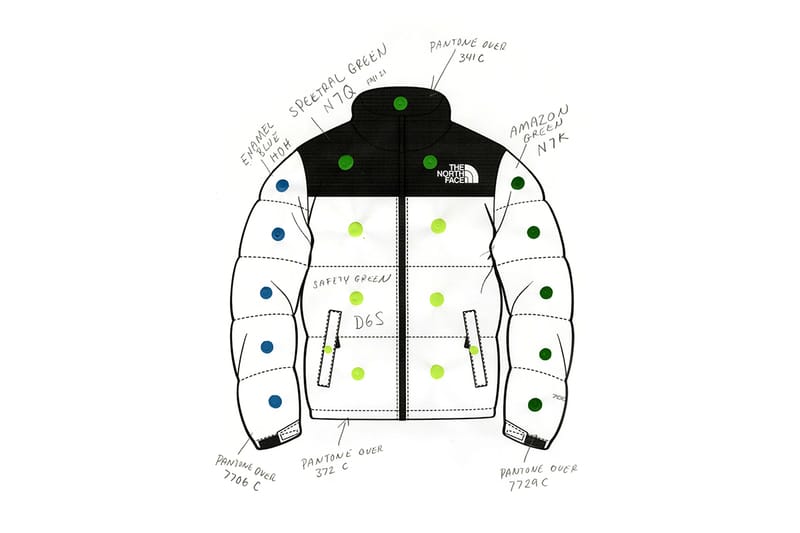 The North Face/ Kaws4 of 4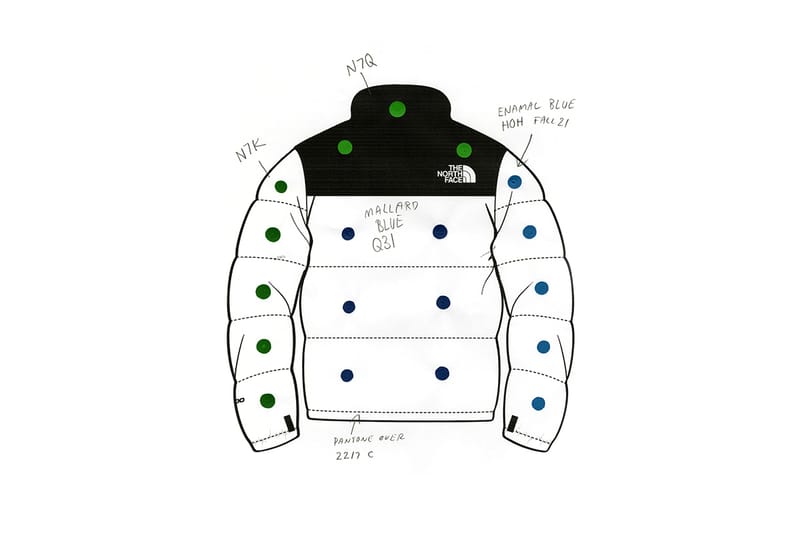 The North Face/ Kaws
What does a typical day look like for each of you?
KAWS: I see most of my days in the studio and then I come home early enough to have dinner with family and put my kids to bed.
Hamilton: The pandemic has changed all our daily routines. My day often starts at 5:30 AM, reading my newsfeed with my morning coffee and then a walk with the dogs to clear my head for the day ahead. During the week, I'm often scheduled in back-to-back meetings and working from home has made me realize self-care has to be included in some part of my day.
I love entertaining and sadly a lot has changed during the pandemic, but I have a tight small group that comes over and we've spent a lot of time out in my backyard over a fire pit. Negronis are a favorite and I love making Lebanese food. Weekends are about getting outdoors for a day hike or ski and catching up on reading.
How would you start your day?
KAWS: With a cup of tea.
Hamilton: Meetings start anywhere from 7-8 AM each morning. I work with a big talented team. Morning huddles with my directors are a great way to start the day to brew up ideas, prioritize our days and weeks and put out fires.
What is your favorite sport?
KAWS: Snowboarding.
Hamilton: Skate skiing, Road bike, hiking. I've fought it, but I do enjoy lifting weights and strength training.
What has changed for you over the past two years during the pandemic — has it made you work differently?
KAWS: I think the epidemic has given me time to focus more on my family and life without a lot of distractions.
Hamilton: The pandemic has indeed paused a lot of travel. There have been some periods when travel was ok domestically. When things opened back up early, I felt inspired and energized in both New York and Los Angeles. Any design work needs to see nature and the city. I get as many ideas in the mountains as in New York or London. I was able to do some road trips to Utah, New Mexico, Wyoming and it's been amazing to explore parts of the US I haven't been to before.
KAWS, how has being a father influenced your creative process?
KAWS: Having children has been a great enriching experience but I don't think it has changed the work that I make or my view on it. I'm happy the type of work I make is something they respond to. I have a very supportive family. Spending time with them is how I relax so they bring an important balance to everything I do.
Tim, as one of the few designers who designs both menswear and womenswear within a sportswear and performance setting, what do you think are the boundaries and commonalities between the two? And how do you put it into practice at The North Face?
Hamilton: I think the industry has come a long way with how we view gender but with more to unlock. Having a progressive view on gender-free comes naturally with many performance products. I focus on function, performance features and make sure to always keep on top of pushing progressive silhouettes.1 of 3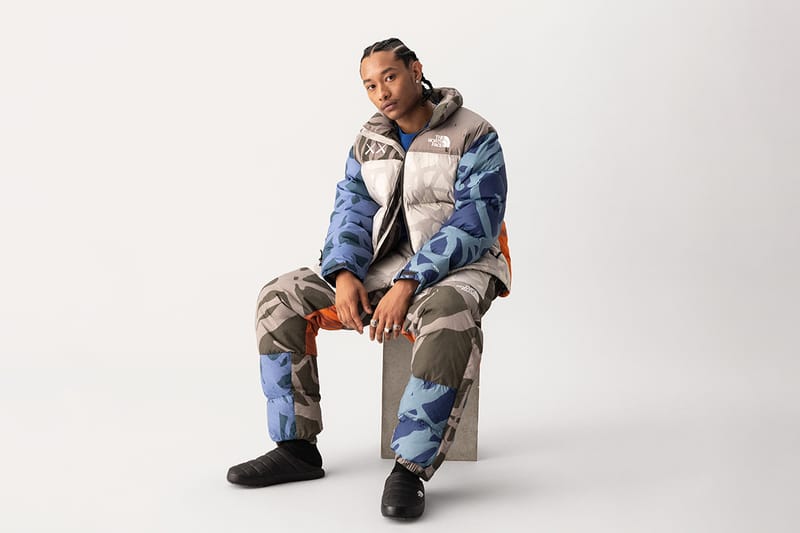 The North Face/ Kaws2 of 3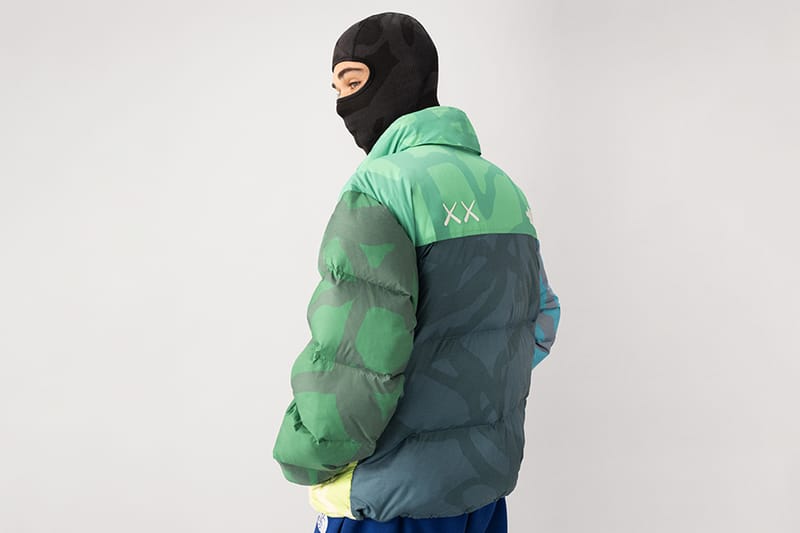 The North Face/ Kaws3 of 3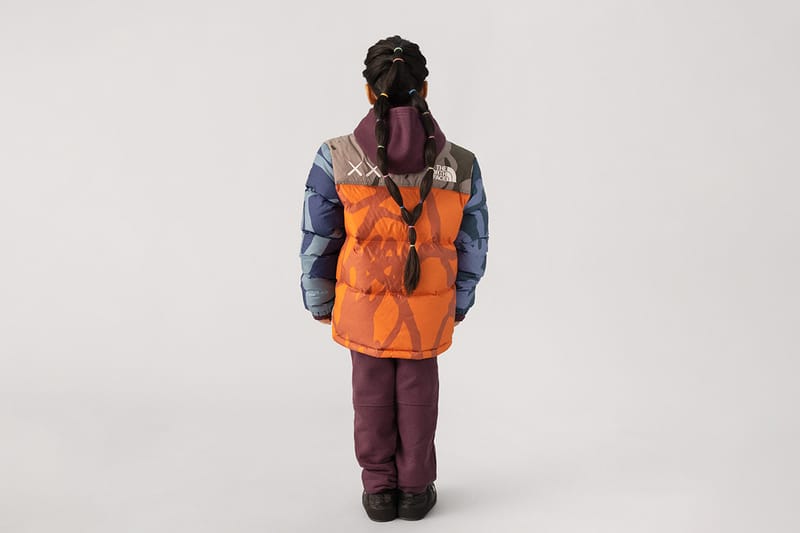 The North Face/ Kaws
Why do you prefer to share content on LinkedIn over Instagram?
Hamilton: Not intentionally, my Instagram got hacked and wiped my posts clean. I post on stories a lot though, and I hope to start posting more when I can travel.
This is the first time for KAWS:HOLIDAY to come to the mainland of China. Why did COMPANION choose to "travel" to Changbai Mountain?
KAWS: Often I have many discussions with SK from ARR about what would be exciting and challenging for us to pursue for future HOLIDAY projects. Making a snow sculpture was something we were both interested in and Changbai Mountain seemed like an ideal setting. Very different from anything we have done.
COMPANION has visited many Asian sights, which one would KAWS himself prefer?
KAWS: I don't really think like that. I appreciate the different opportunities to interact with the people and landscapes in different locations.
Currently the COMPANION series has been presented in countless ways, will you continue to explore in this direction, or find another way?
KAWS: I kind of imagine COMPANION coming and going over the years.1 of 3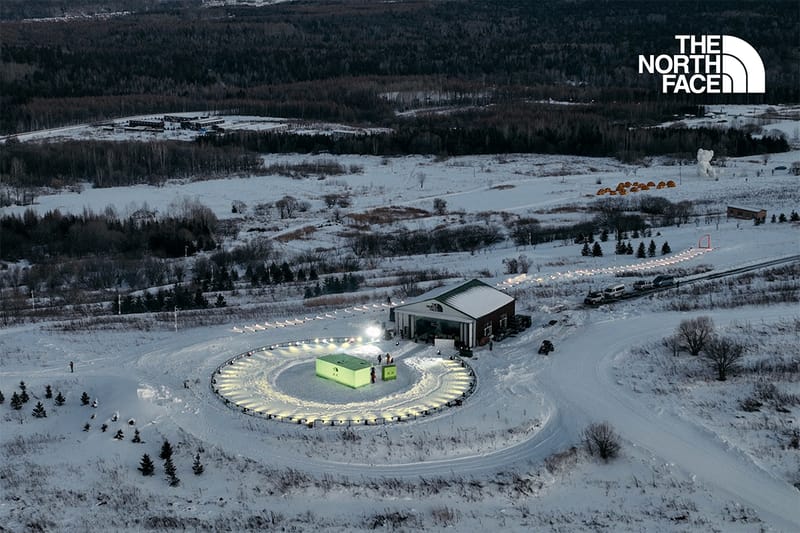 The North Face/ Kaws2 of 3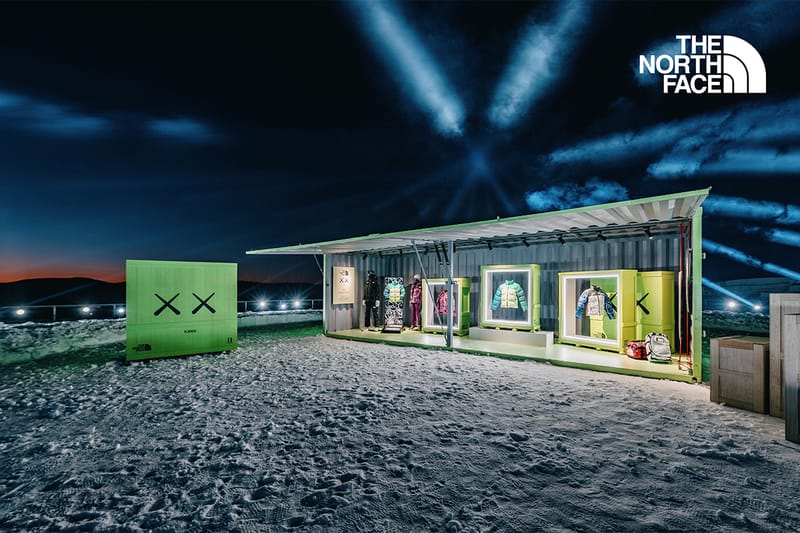 The North Face/ Kaws3 of 3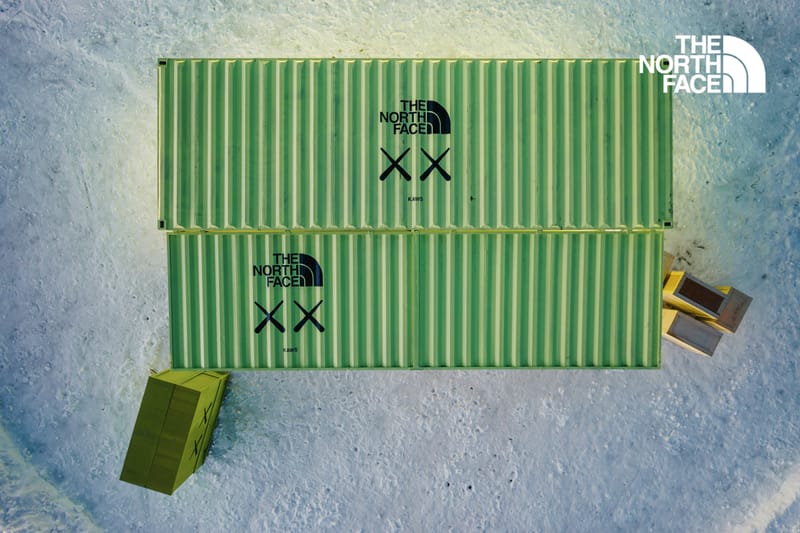 The North Face/ Kaws
The North Face XX KAWS capsule collection will release globally on February 17, at The North Face stores, select dealers, and on The North Face website. Prices range from $55 to $550 USD.
Source: Read Full Article