Prince Charles Said He Sees the Monarchy 'In a Different Way' Than Former Rulers 'Because the Situation Has Changed'
Times have changed since Queen Elizabeth ascendedthe throne in 1953. Over the course of her record-breaking reign, HerMajesty has seen wars, marriages, births, deaths, and way too many historicalmoments of significance to count. The world we live in today is nothing like itwas 67 years ago.
To her credit, the queen has mostly managed to changewith the times, abolishing sexist laws and adapting to modern ways of thinking.But her son Prince Charles has some very different thoughts about how theUnited Kingdom should be run.
As the time of his reign draws closer, the Prince of Walesis starting to think about what will stay the same when he finally becomes king— and whathe's going to change.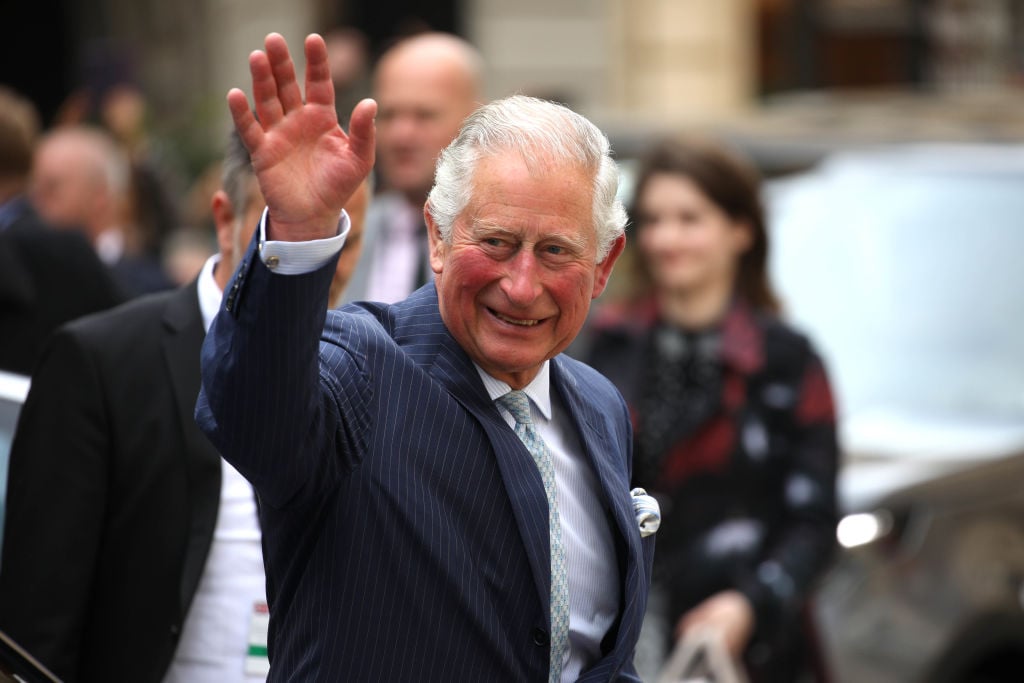 Prince Charles is very concerned with climate change
Of all the modern issues currently making headlines, PrinceCharles has put his full support behind finding a solution for climate change.Though it wasn't a pressing concern at the time, it matches up with what theheir apparent said in the past concerning the natural world.
"I am absolutely determined to be the defender of nature. Full stop. That's what the rest of my life is going to be concerned with," Charles told Vanity Fair in 2010. These comments align with what Charles said at a more recent meeting of the World Economic Forum, where he called climate issues the most dangerous threat to civilization today.
"We are in the midst of a crisis that is now, I hope, wellunderstood," he said. "Global warming, climate change, the devastating loss ofbiodiversity are the greatest threats that humanity has ever faced and onelargely of our own creation."
Prince Charles said he plans on running things differently than Queen Elizabeth
No two monarchies are identical and no one expected Prince Charlesto follow in his mother's footsteps exactly. But the Prince of Wales has saidthat it's hiseducational background that will make the biggest difference in hisapproach.
During the Vanity Fair interview, Charles said he sees themonarchy "in a different way" than former leaders "because the situation has changed."The 71-year-old heir explained that he's the first monarch who was educated atboarding school rather than being schooled by private tutors, which contributedto his progressive views. He said, "So it's their bad luck, but that's the way Iintend to continue."
He'll be 'slimming down' the monarchy, too
These past few months have seen a notable change in the size of the British royal family, with Charles's brother Prince Andrew voluntarily stepping back from royal duties amidst his connection with the Jeffrey Epstein sex scandal. Then Prince Harry and Meghan, Duchess of Sussex decided to exit the inner circle as well to pursue a quieter, less public life.
But there were rumors that Prince Charles already had visions of reducing the number of working royals and keeping a tight-knit group of senior royals instead of bestowing titles on any blood relation. Royal followers speculate this could mean stripping titles from certain royals, like Princess Eugenie and Princess Beatrice, but that's just an unconfirmed rumor at this point.
We can only guess what Prince Charles will be like once he becomes king. But it's almost guaranteed that some major aspects of the monarchy will change when the longest waiting heir apparent finally takes the throne.
Source: Read Full Article