Princess Eugenie's Private Instagram Account May Have Accidentally Been Revealed
Princess Eugenie of York might need to set up a new Instagram account. 
Royal fans think the 30-year-old's private Instagram account has been identified following a birthday shoutout. Eugenie celebrated her birthday on March 23, 2020, and had many people sending her positive messages in honor of the big milestone on Instagram. Among them were her mother, Sarah, Duchess of York and singer-songwriter Ellie Goulding, just to name a few. 
She has a public account 
As a perk of not being a working royal — Eugenie has a full-time job outside of the royal family —  she's allowed to have social media accounts. Tenth in the British royal family's line of succession after her older sister, Princess Beatrice of York, Eugenie has more freedom compared to her cousins, Prince William, Duke of Cambridge who is second in line to the throne, and Prince Harry, Duke of Sussex, who is sixth.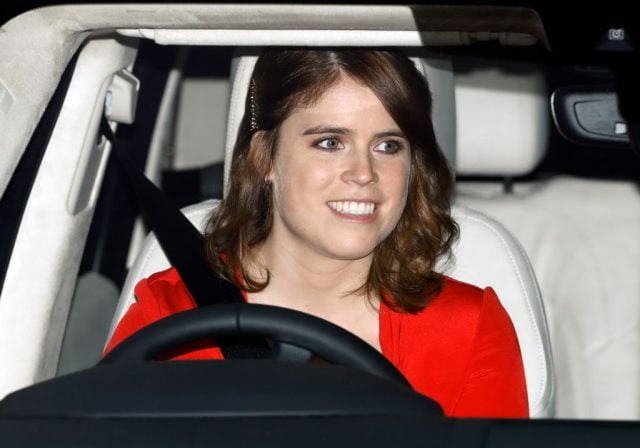 On her public Instagram account, @princesseugenie, the 30-year-old who married her longtime boyfriend, Jack Brooksbank, in Oct. 2018, has been known to share tiny glimpses inside her private life with her 1.1 million followers.
She's posted childhood photographs and highlighted charities she supports. While Eugenie has a public Instagram account she's still representing the royal family and can't simply post whatever she wants. That's where her private Instagram account comes in. The one she has for only friends and family. 
Zenouska Mowatt tagged Princess Eugenie's private Instagram account
Zenouska Mowatt, who is the granddaughter of Queen Elizabeth's cousin, Princess Alexandra, The Honourable Lady Ogilvy, wished Eugenie a happy birthday by sharing an old photo (see below) of a young Eugenie walking hand-in-hand with her mother and Mowatt on their way to school. Mowatt (@zenouska1 on Instagram) posted the sweet snap on her Instagram Stories. 
"30th Birthday love, you gorgeous girl!!" she wrote before tagging @barcleybuckhurst. 
It caught the attention of royal fans who immediately began sleuthing. 
"Hmmm….I think Zenouska (Princess Alexandra, the Queen's cousin's granddaughter) may have just blown Eugenie's personal insta account name… and I am here for this!!" one person wrote alongside screenshots of Eugenie's supposed private account and what Mowatt shared on the Facebook group, Royally Obsessed.
The royal fan noted the account had been private and took the liberty of sharing a screenshot of who @barcleybuckhurst follows.  As for the handle itself, it's believed to be the name of Eugenie's dog. She's known to have two, one of which she's already said is named Jack.
The account is followed by Prince Harry's ex-girlfriends, James Middleton, and Sarah Ferguson
If it is indeed Eugenie's private Instagram account, then she's followed by Catherine, Duchess of Cambridge's brother, James Middleton, Harry, Duke of Sussex's ex-girlfriends including Cressida Bonas and Chelsy Davy, and many Made in Chelsea cast members. If that's not enough to convince the public it's really Eugenie's private Instagram account, the Duchess of York also follows @barcleybuckhurst.
Looking at only the profile details for @barcleybuckhurst, we know the account has 210 posts, 641 followers, and is following 723 other accounts. 
If the royal fan is correct in believing @barcleybuckhurst is indeed Eugenie's private Instagram account, she may decide to switch her handle to maintain her privacy or continue unfazed. If anything, Eugenie and Beatrice can commiserate about their reported private Instagram accounts being discovered by the public. 
Source: Read Full Article