Sisqo Reveals Why He Left Dru Hill For a Solo Career
Dru Hill was one of the most successful R&B groups of the 90s. The group consisted of four members: Sisqo, Woody, Nokio and Jazz. The Baltimore natives burst onto the scene and were famous for their ability to mix R&B with hip hop. Their four-part harmony was both raw and fresh, but things came to an abrupt halt when they were at the top of their game after Sisqo left for his own solo career.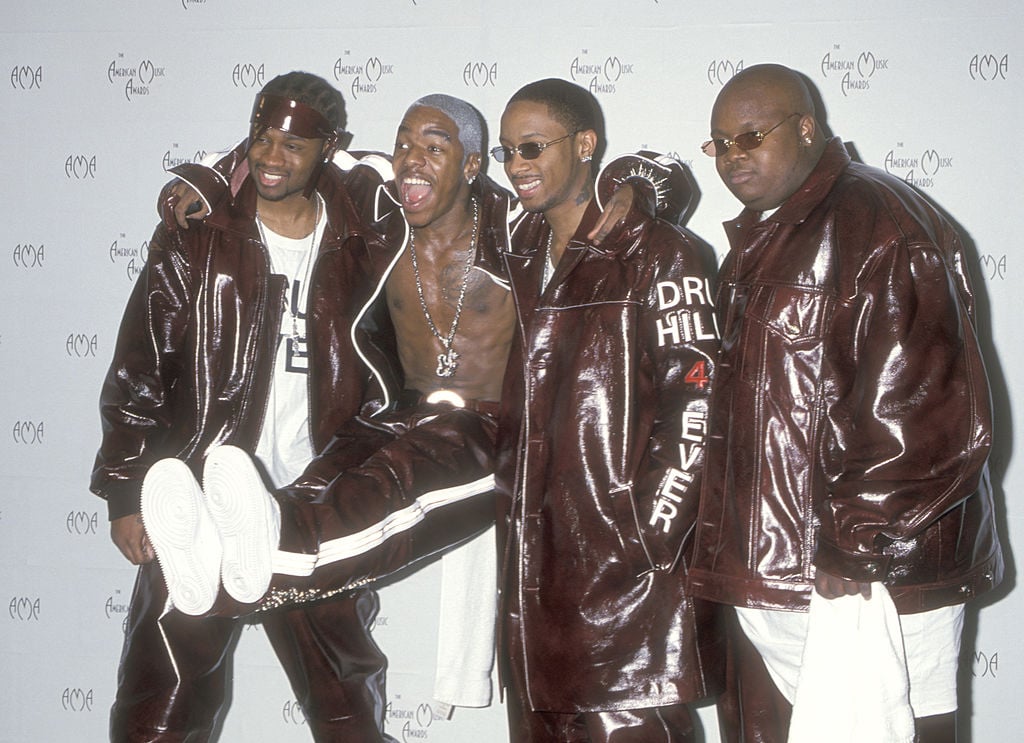 Why Sisqo left Dru Hill to go solo
By 1999, Dru Hill had several top hits under their belts, including "We're Not Making Love," "Tell Me," "Sleeping In My Bed," and "These Are The Times." 
https://www.instagram.com/p/B9IXFznhswU/
Sisqo had already begun to establish himself independently as an artist, writer, and producer. He co-wrote and co-produced the first two singles for newcomer Mya with her songs "It's All About Me" and "Movin' On." Both songs charted on Billboard. He also collaborated with his group with Will Smith on a title track on the soundtrack to Wild Wild West. According to group members, more attention was put on Sisqo during the recording session for "Wild Wild West."
Though all members were present for the recording, they allege that Sit was preferred for Sisqo to take the lead. "From my understanding, it was supposed to be Will Smith featuring Dru Hill, but when we got there, it seemed to be in the cards that it was to be Will Smith featuring Sisqo," Woody explained on the group's episode of TV One's Unsung. "Once again, it was just us being there for the sake of us being there."
The session proved to be the final straw for Woody, who'd grown increasingly frustrated within the group. As a result, he quit, leaving the group to continue as a threesome. But Sisqo says the fans were not receptive to Dru Hull without all four members. 
"The crowd started dwindling and not as many people were coming to see Dru Hill perform," Sisqo said. "I think it was a direct cause and effect of what happened with Woody. After that I came to the level and explained, 'We're trying to jam this new version of Dru Hill down their throat and we got this kind of open window, I want to do a solo album."
Sisqo had a successful solo career
The group's record label supported Sisqo's decision to go solo and the group went on an official hiatus. During the break, Sisqo began working on his solo album. His first single off of his debut album Unleash The Dragon, "Go to Get It," was released in November 1999. It was fairly successful on the charts, landing within the top 40. But it would be his follow-up single that would catapult him into solo stardom.
Sisqo's famous appreciation anthem, "Thong Song," was the second single release from his debut album. The song was released in February 2000 and garnered four Grammy award nominations, along with other accolades. "Thong Song" peaked at number one on the Billboard Rhythmic Top 40 chart.
Sisqo released two additional singles from Unleash The Dragon – "Incomplete" and "Unleash The Dragon." "Incomplete" landed at number one on both the Billboard Hot 100 chart and the Billboard Hot R&B/Hip-Hop Singles & Tracks chart.
Despite his success, he reunited with the group in 2002 and they went on to release new music together under several line up changes. He continues to tour with Dru Hill to sold-out crowds around the world.
Source: Read Full Article