'Sister Wives': Robyn Admits She Didn't Get What She Wanted Out of Polygamy
When Robyn Brown became Kody Brown's fourth wife in 2010, the newest star of TLC's Sister Wives seemed hopeful and optimistic to be adding her three children from a previous marriage to the sprawling polygamous Brown family. But over time, many Sister Wives fans thought Robyn and Kody's passion seemed to cool as his youngest wife began to see the cracks in his relationships.
On the most recent Sister Wives episode, "The Basement Wife," Robyn reflected on her decision to marry Kody and become a member of the Brown family. In a conversation with Kody's third wife, Christine Brown, she admitted that she sometimes wondered if she'd fallen in love with a version of the family that just wasn't real.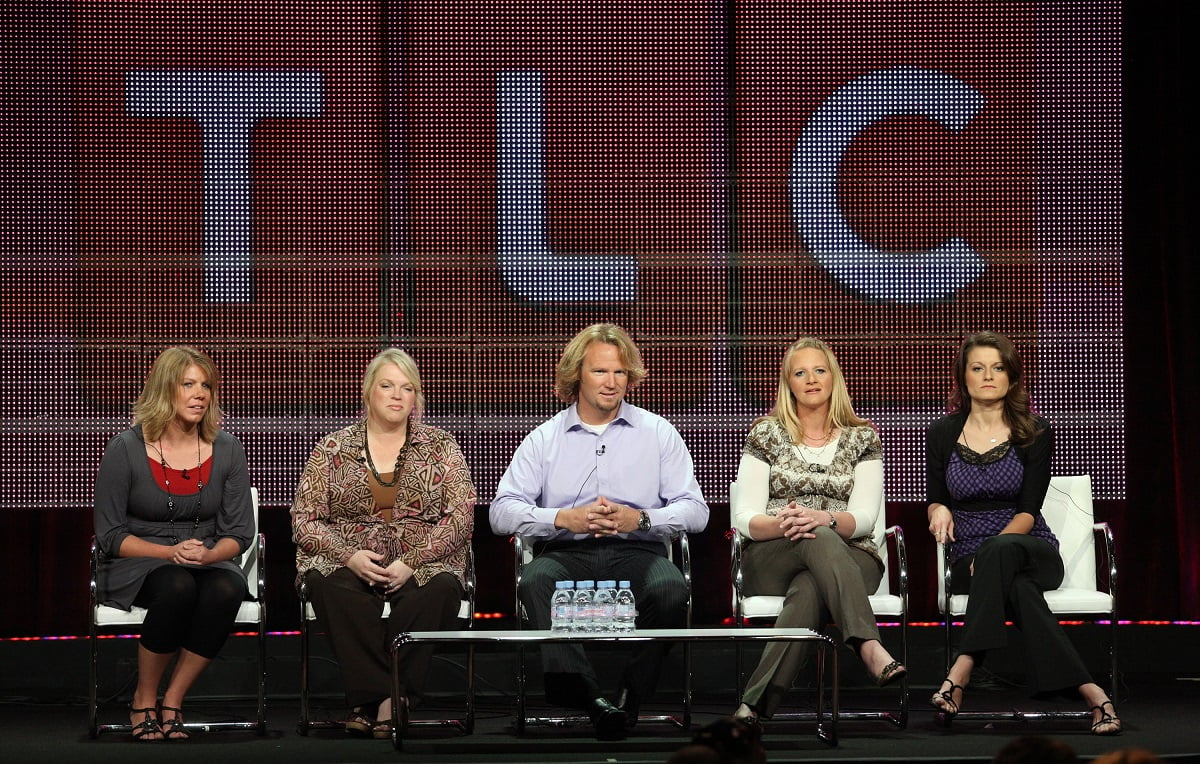 Robyn said she wanted to 'make peace' with living separately from her sister wives
Robyn and Christine sat down for a heart-to-heart about their fractured family on the most recent episode of Sister Wives.
Christine revealed that the elephant in the room when it came to her troubled marriage with Kody was her refusal to accept his idea of living in one home again. When Kody's third wife made it clear that she was never willing to live under one roof with her sister wives again, she argued, "everything went bad" in their marriage.
As for Robyn, she just wanted to understand why Christine didn't want to live together. When Robyn first met the Browns in Lehi, Utah, she was enamored with their shared lifestyle and communal home. Now that Kody's four wives and their children were scattered about in Flagstaff, she felt like she might have been sold a false idea of who the family was in terms of their overall dynamic.
"I want to sort of make peace with the idea of us not living in one home," Robyn told Sister Wives producers. After all, that was the idea she "bought off on" when she married Kody, she explained.
Kody's fourth wife wondered if she had fallen in love with an illusion
Christine went on to tell Robyn that the divisions in the Brown family had always existed; they certainly didn't start when Robyn married Kody, or even when the family moved to Las Vegas or Flagstaff.
"We made it work because of the kids," Christine declared to her shocked sister wife. "That's what it was. I don't know if we would have chosen to work things out for any other reason, necessarily."
Kody's third wife accused her husband of tending to "aggrandize and glorify the past, like, 'What we had was so good!' And I'm like, 'Bulls*it!'"
Robyn admitted that seeing the truth beneath the Browns' cohesive, cheery veneer had sometimes made her feel cynical.
"It's confusing to me, because it's like, OK – did I just not see what was there in front of my face?" the Sister Wives star mused. "Did I fall in love with a culture of a family that really wasn't real?"
The 'Sister Wives' star said she wanted to be closer to Kody's other wives
Despite the fact that both Christine and Robyn admitted there were major divisions in the family, they agreed that they wanted to be closer as both sister wives and friends. For Christine, the ideal sister wife relationship would feel like calling up a trusted friend just to check in and see how they were doing.
But Robyn seemed to hold on to a different idea of what being a sister wife meant, calling it a "unique bond" – as long as there was an airtight sense of trust.
"If you can't trust your sister wife to look out for your relationship with your husband, then you can't be girlfriends," the Sister Wives star reasoned. "If you're sitting there and you know that she's actually trying to sabotage your relationship with Kody, then you can't trust her. How are you friends with someone you can't trust?"
When that trust did exist, Robyn said, a relationship between sister wives could include "a depth and such a closeness and a connection and a bond that you can't get anywhere else." She saw that kind of selflessness as "pure love."
"It's the potential that my sister wives and I have to have with each other," Robyn said hopefully.
Source: Read Full Article