Tom Holland Revealed 1 Cut 'Uncharted 4' Scene They Couldn't Do to YouTuber Jacksepticeye
After his smash hit Spider-Man: No Way Home with Andrew Garfield, Tobey Maguire, and Zendaya, Tom Holland jumped right into his next project, Uncharted. Adapted from the Uncharted games, Holland plays young Nathan Drake, and Sully (Mark Wahlberg) helps him recover a lost fortune. Naturally, fans want to know everything they can about what the Uncharted movie took from the games or left out. Holland revealed one cut Uncharted 4 scene they couldn't do while playing with Youtuber Jacksepticeye.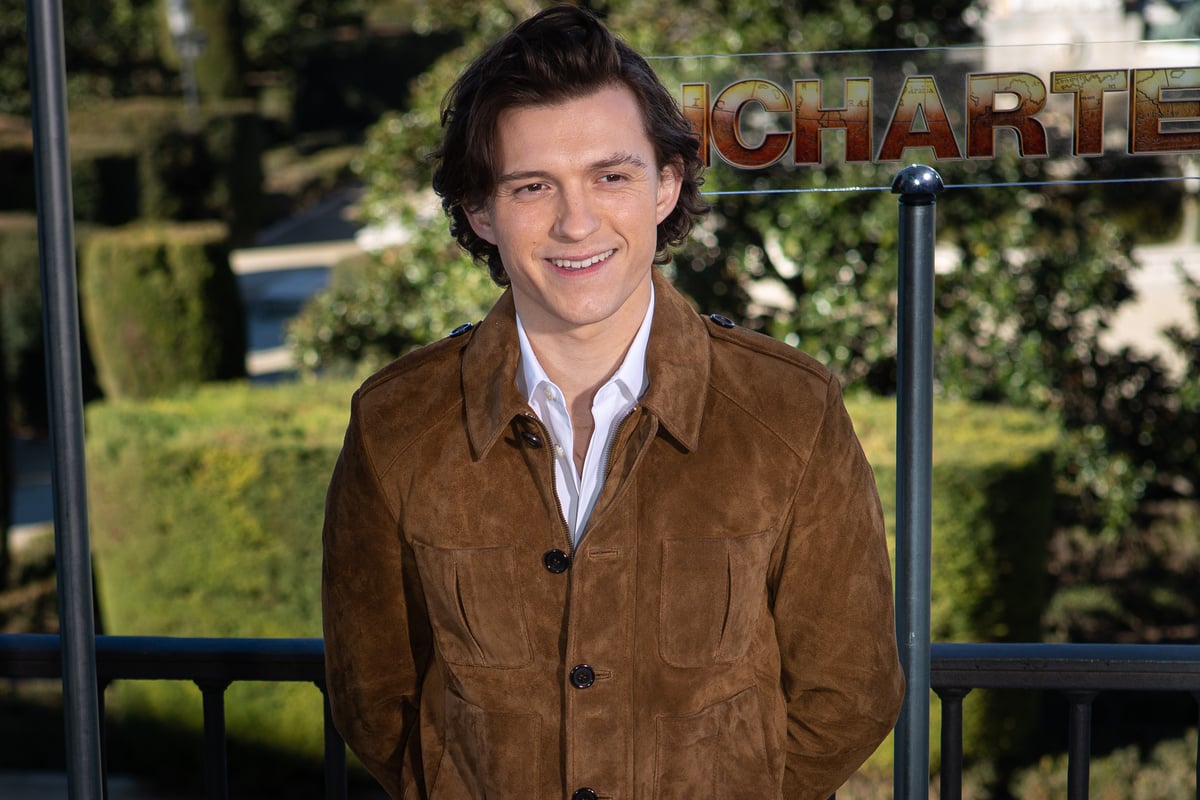 Tom Holland played an 'Uncharted 4' that was a cut scene in the movie with YouTuber Jacksepticeye
For a gaming Youtuber, Seán McLoughlin, better known by the username on his channel and Twitter, Jacksepticeye, has built up quite the relationship with some massive Hollywood stars. Deadpool Ryan Reynolds even praised him after Jacksepticeye had cameos in Free Guy.
Tom Holland and Jacksepticeye have chatted several times on his YouTube channel already. He returned, playing Uncharted 4: A Thief's End Chapter 11, "Hidden in Plain Sight," where Nathan Drake and Sully escape a firefight by car.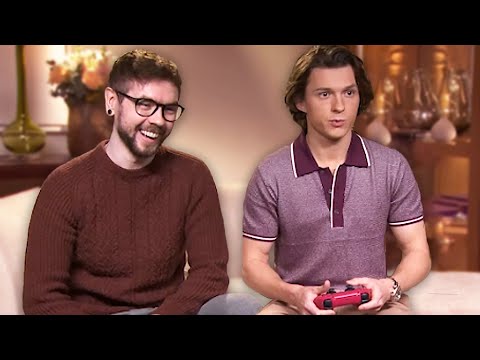 However, he proved that he's not as much of a gamer as an actor. Tom Holland at least gave fans info on a cut Uncharted scene from Uncharted 4: A Thief's End that they couldn't do.
Holland has built a reputation for spoiling his movies. Even Spider-Man: No Way Home co-stars Jacob Batalon, and Zendaya teased Holland about it.
Tom Holland said they cut a scene based on 'Uncharted 4: A Thief's End' Chapter 11, 'Hidden in Plain Sight'
As soon as Jacksepticeye passed the controller to Tom Holland, he mentioned the cut Uncharted 4 scene.
"We tried to figure out how to do this in the film," Holland revealed. "We wanted to try and figure out how to bring this to life, but at the time, with time constraints, [it was] something we just couldn't do."
The Peter Parker actor even then teased that the cut Uncharted 4 scene might make a return down the line.
"And so, maybe in the future," Holland trailed off, teasing the scene possibly coming to the big screen another time.
It might come as a disappointment to fans hoping to see young Nathan Drake and Sully tearing up the streets. However, based on the Uncharted trailer, the movie will feature its fair share of action.
Jacksepticeye compared the action and stunts in 'Spider-Man: No Way Home' and 'Uncharted'
Besides the cut Uncharted scene, the two entertainers talked about what Holland had to do for his movies.
Jacksepticeye noted that in Spider-Man: Homecoming, Spider-Man: Far From Home, and Spider-Man: No Way Home, most of Tom Holland's action occurs behind a mask. The YouTuber asked if Uncharted was more physically demanding than Spider-Man: No Way Home.
"It absolutely was," Holland then said. "Not only is it that you have the luxury of the mask on Spider-Man, you also have the luxury that he is a superhero, so he is supposed to do things that humans just can't do. There's an element of CGI [and] digital takeover that makes some of the sequences simpler."
The mask and costume made many of the crazier Spider-Man stunts easier in CGI. Uncharted had to render his face and body with more realism, though.
"A lot of our stunts are done on the mo-cap stage where we are designing body language for a flying Spider-Man," Holland said. "With Uncharted, we obviously didn't have that luxury."
Tom Holland mentioning the cut Uncharted 4 scene might seem like a loss. However, it sounds like he poured work into making every action scene more exciting than the last.
Source: Read Full Article