Why These Astrology Experts Predict 40 Will Be A Big Year For Meghan Markle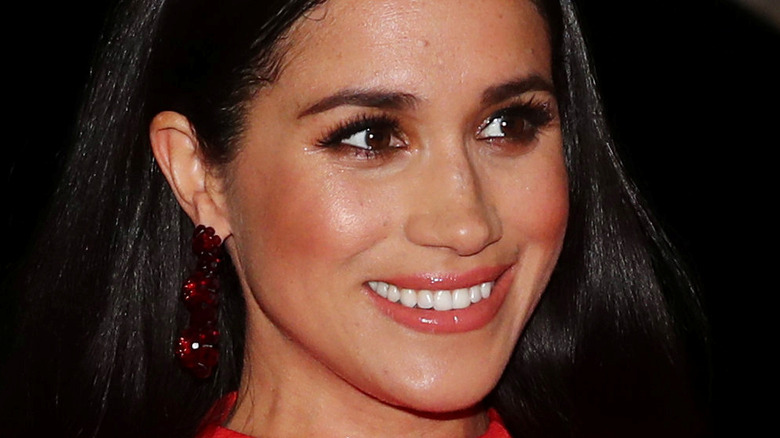 As Meghan Markle celebrates her 40th birthday, many are wondering what the year ahead holds in store for the Duchess of Sussex. The former actress has already marked the milestone by launching her 40×40 initiative, which focuses on helping women return to the workforce. She announced her new project in a funny video with Melissa McCarthy (via "Today" on Twitter). "Because I'm turning 40, I'm asking 40 friends to donate 40 minutes of their time to help mentor a woman who is mobilizing back into the workforce," Markle explained. "Over 2 million women in the U.S. alone, and tens of millions around the world, have lost their jobs due to COVID. And I think if we all do it and all commit 40 minutes to some sort of act of service, we can create a ripple effect."
But according to two astrologers, this new initiative could be just the beginning in what will be a very busy year for Markle. 
Astrologer says Meghan Markle will be focused on family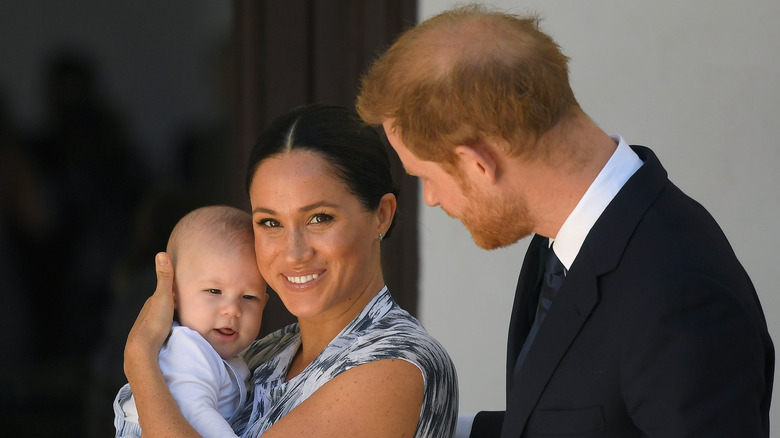 As the mother of two children — son Archie, 2, and daughter Lilibet, who was born in June 2021 (via People) — Meghan Markle will be focused even more on her family life and what kind of parent she wants to be, per one astrologer. "The healing power of motherhood is what strikes me when looking at Megan Markle's horoscope," U.K.-based astrologer Francesca Oddie told the Daily Mail. In fact, the birth of her daughter will have Markle taking a closer look at her life and any changes she wants to make. 
"Transiting Chiron, the wounded healer, is on her MC and this makes me think that she is reflecting deeply on how she interfaces with the world, her childhood but also how she wants to mother," explains Oddie. "How does she want her daughter to see her? Fresh love is incredibly motivating and can be a catalyst to live a different life."
It's predicted she could write another book
Meghan Markle released her children's book, "The Bench," in 2021. The picture book, which was inspired by the relationship between Prince Harry and their son, Archie, became a New York Times bestseller. "While this poem began as a love letter to my husband and son, I'm encouraged to see that its universal themes of love, representation, and inclusivity are resonating with communities everywhere," Meghan wrote on the Archewell website. 
And U.K.-based astrologer Francesca Oddie thinks Markle might work on another book this year, this time using her relationship with daughter Lilibet as guidance. "Transiting Mars is on her Natal Ceres in Virgo, this also repeats the idea that the style of parenting, nurturing, and healthcare that Megan focuses on will be something that she is considering deeply at the moment," Oddie told the Daily Mail. "The food, products, and lifestyle choices she makes for herself and her baby will be of great interest. Virgo is very focused on diet, health, and daily routines. It wouldn't be at all surprising if Megan spoke, wrote, or shared some ideas on what mothering her daughter means for her."
Meghan Markle will likely continue to help those in need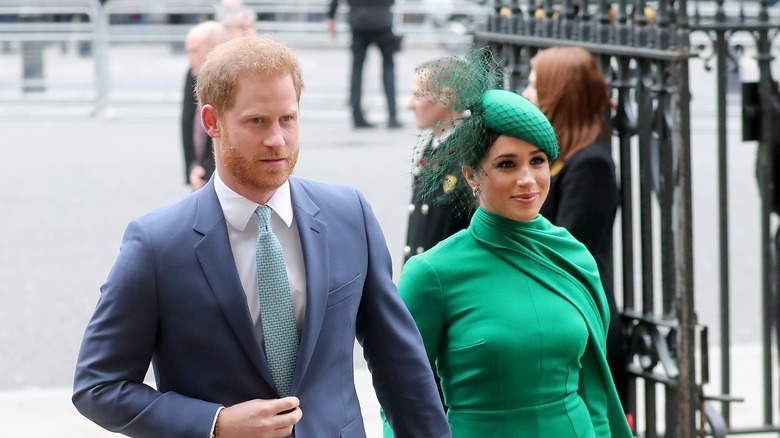 Meghan Markle and Prince Harry have made charitable endeavors a priority with the launch of Archewell, which was founded to "unleash the power of compassion to drive systemic cultural change." The couple even used their wedding day as an opportunity to give back to those in need, donating to seven organizations because they "represent a range of issues that they are passionate about," including the Children's HIV Association (CHIVA), Crisis, Myna Mahila Foundation, Scotty's Little Soldiers, StreetGames, Surfers Against Sewage, and The Wilderness Foundation UK (via US Weekly).
When it comes to charity work, Markle has no plans in slowing down, according to astrologer Nicolas Aujula. "Meghan will create awareness on growing hunger in the world, hunger will become a global problem," he told the Daily Mail. "She will champion women's rights, especially education for young girls."
And her work with the less fortunate might open up the doors to a possible political career, with Aujula predicting that Markle "will continue grow into popularity in [the U.S.], she will eclipse Hollywood royalty to make her own place in history."
She might heal the rift within the royal family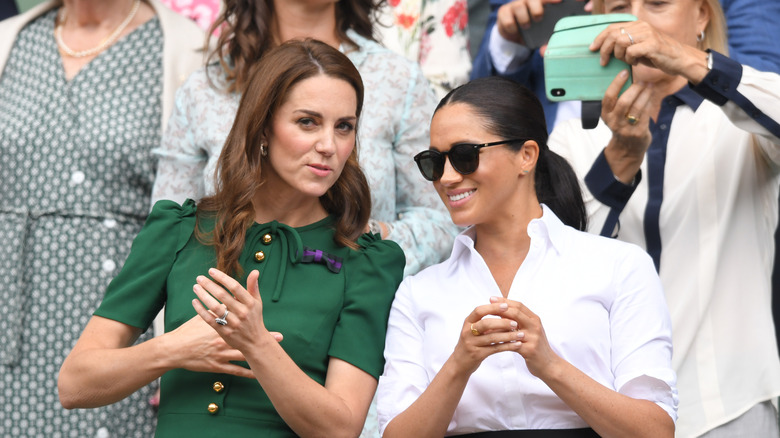 Prince Harry and Meghan Markle have had a strained relationship with the royal family since they decided to step down from their official duties in 2020 (via BBC). After the birth of their daughter Lilibet, it was reported that Markle and Kate Middleton have been in communication again. "Kate has been reaching out to Meghan a lot more since [Lilibet] was born, she's sending [notes and] gifts and trying to build up a relationship," a source told US Weekly. "The firm has been instructing staffers to reach out more to Harry and Meghan to get them to soften a bit."
Astrologer Nicolas Aujula predicts there is a good chance that Markle "might repair her relationship with Prince William and Kate this year." Unfortunately, the same cannot be said about the rift between Markle and Prince Charles, as Aujula told the Daily Mail he believes "she will always have a strained bond" with the future King of England.
Source: Read Full Article