Wimbledon 2021 LIVE: Latest updates with Novak Djokovic and Andy Murray in action
Follow all the action as Wimbledon finally gets underway this morning after an extended hiatus, with Novak Djokovic and Andy Murray both in action on Centre Court.
Djokovic, who can equal Roger Federer and Rafael Nadal's grand slam record this fortnight, remains on track to become the first man in history to win a Golden Slam and begins his defence against Jack Draper. The 19-year-old is one of ten Britons in action on day one and has promised to relish the occasion. "What an opportunity for me to play against the best player in the world," he said. "I'm definitely going to relish the opportunity and I'm really looking forward to it. To be on Wimbledon Centre Court opening the Championships with him is something that's amazing."
The women's draw has been blown open by the withdrawals of Naomi Osaka and defending champion Simona Halep. Petra Kvitova, who won her first Wimbledon a decade ago, takes on Sloane Stephens in the headline match, while heavily favoured Aryna Sabalenka and Iga Swiatek are both in action on day one, too.
After Johanna Konta was ruled out due to coronavirus, Dan Evans boasts Britain's best shot at glory with the world No 28 facing Feliciano Lopez. However, all eyes will be fixed on Murray come the evening when he faces Nikoloz Basilashvili. The 34-year-old has admitted to accepting that each match could well be his last and he will need to recapture his form to defeat the No 24 seed on Centre Court. Follow all the action from day one below:
Recommended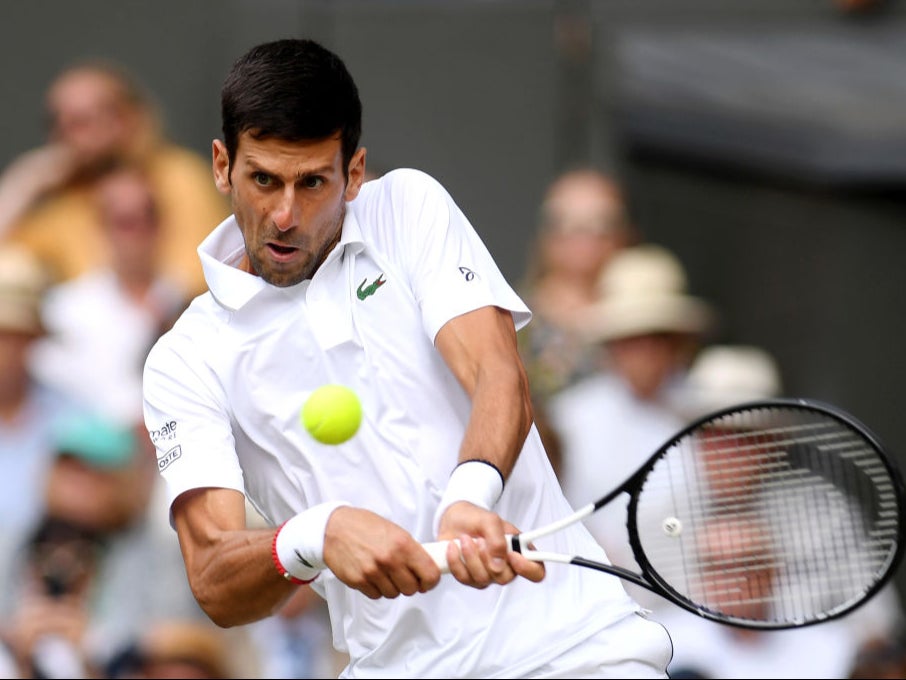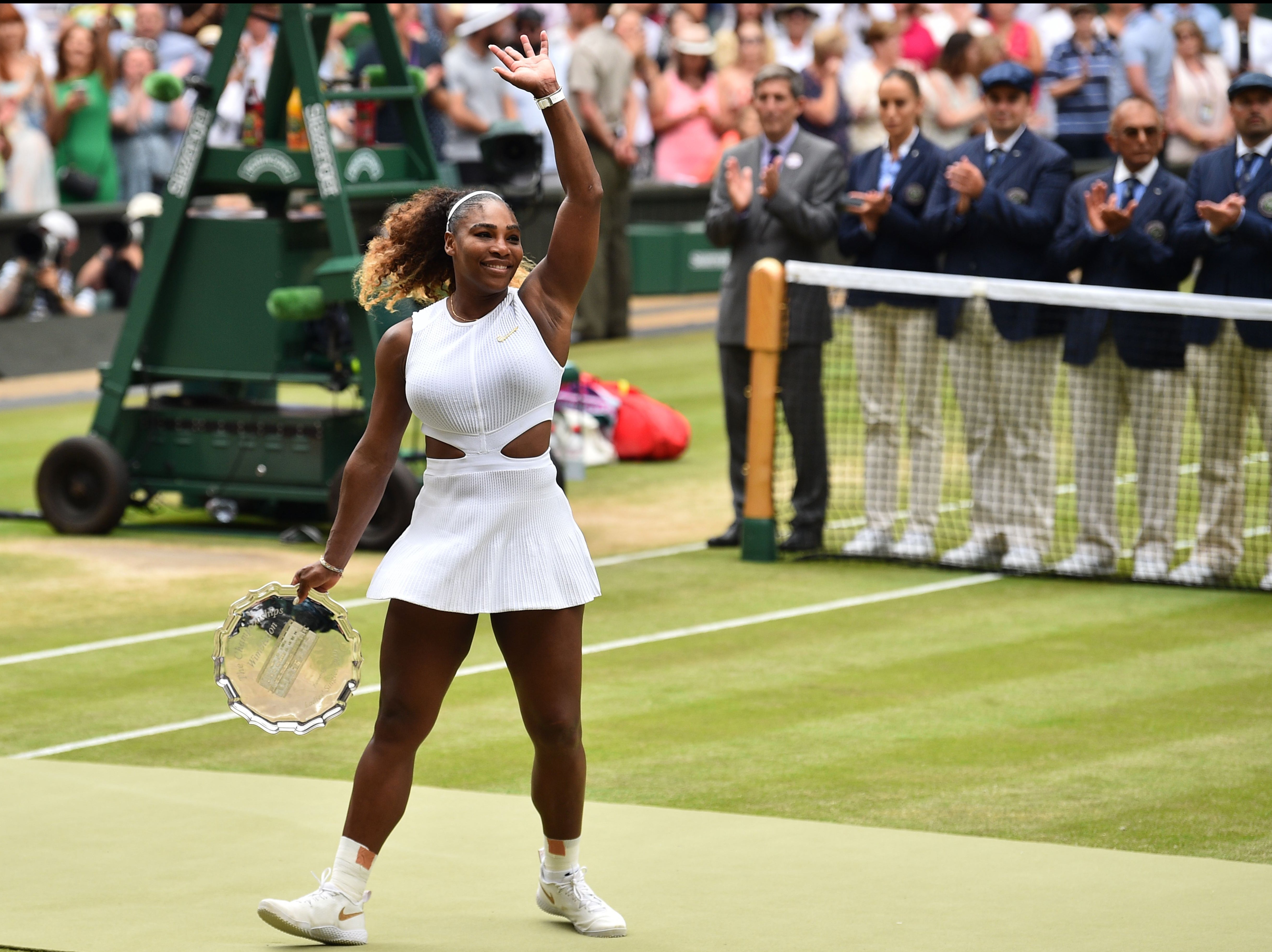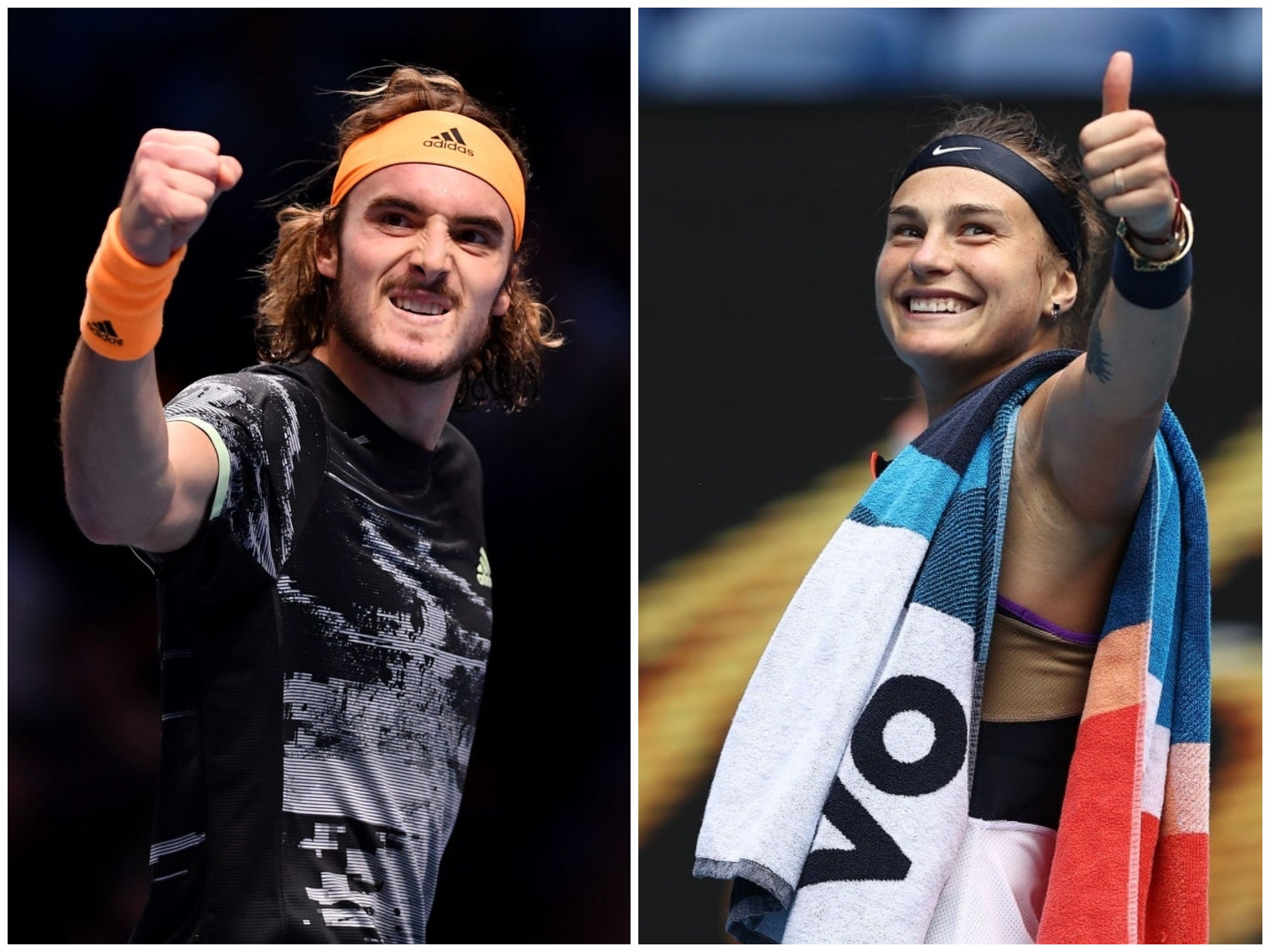 HERE WE GO!
Defending champion Djokovic and Draper are out on centre court.
What a roar from the crowd who have waited a long time for the return of this iconic tennis event.
There was also a great round of applause and standing ovation for people in the crowd who have developed the vaccines, members of the NHS, community members and Captain Sir Tom Moore's daughter.
JUST MINUTES UNTIL DJOKOVIC VS DRAPER
The players are about to come onto court.
Novak Djokovic will start his defence against Jack Draper.
The officials are now out.
WIMBLEDON 2021: SABALENKA STORMS TO EARLY LEAD
Aryna Sabalenka, one of the pre-tournament favourites, has made a great start to her first-round match and leads Monica Niculescu 4-0 on Court One.
DJOKOVIC TAKING DRAPER 'VERY SERIOUSLY'
Novak Djokovic admitted he had heard very little about Jack Draper prior to the draw, but has been speaking to fellow players to get an insight into the 19-year-old Briton.
"I honestly do not know too much about Draper," said the top seed. "I've seen him play a little bit in Queen's where he beat Sinner. I actually practised with Sinner yesterday so I asked him a couple of questions about Draper's game.
"He's a home player. I'm sure there's going to be lot of support, a lot of people behind him. It's the first match on the Centre Court, new virgin grass. Obviously coming in as defending champion, it's always a very special feeling for me.
"But it can be very dangerous, very tricky playing against a home favourite, someone that doesn't have much to lose, a guy who has beaten some really good players last week in Queen's. I'm taking him very seriously."
WIMBLEDON 2021: ATMOSPHERE BUILDS ON CENTRE COURT
The atmosphere is starting to build on Centre Court, where the roof is on and play will get underway as scheduled.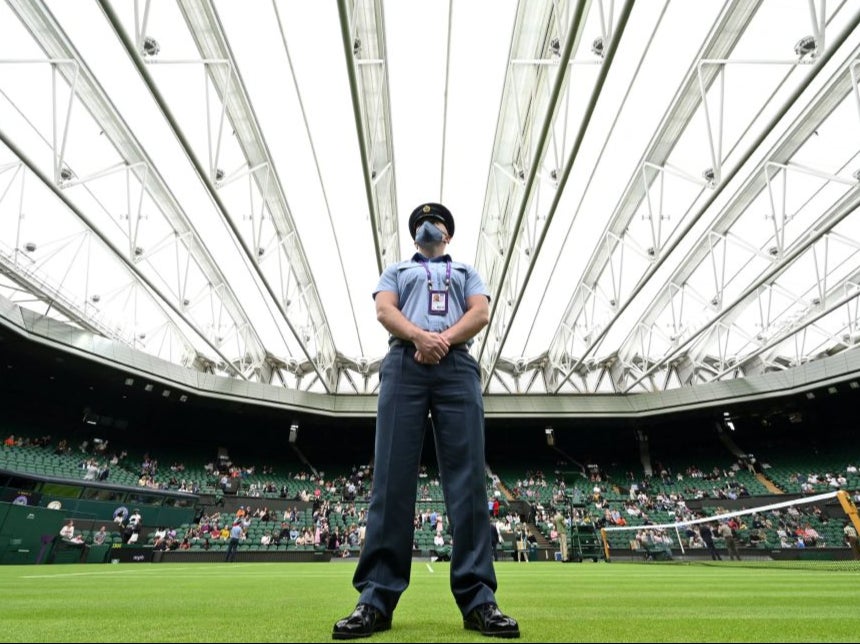 A member of Britain's armed forces stands on duty ahead of the men's singles first round match
WIMBLEDON 2021: WILLIAMS TO MISS OLYMPICS
Serena Williams was the latest player to confirm that she will skip the Olympics later this summer with it set to be a severely depleted field in Tokyo.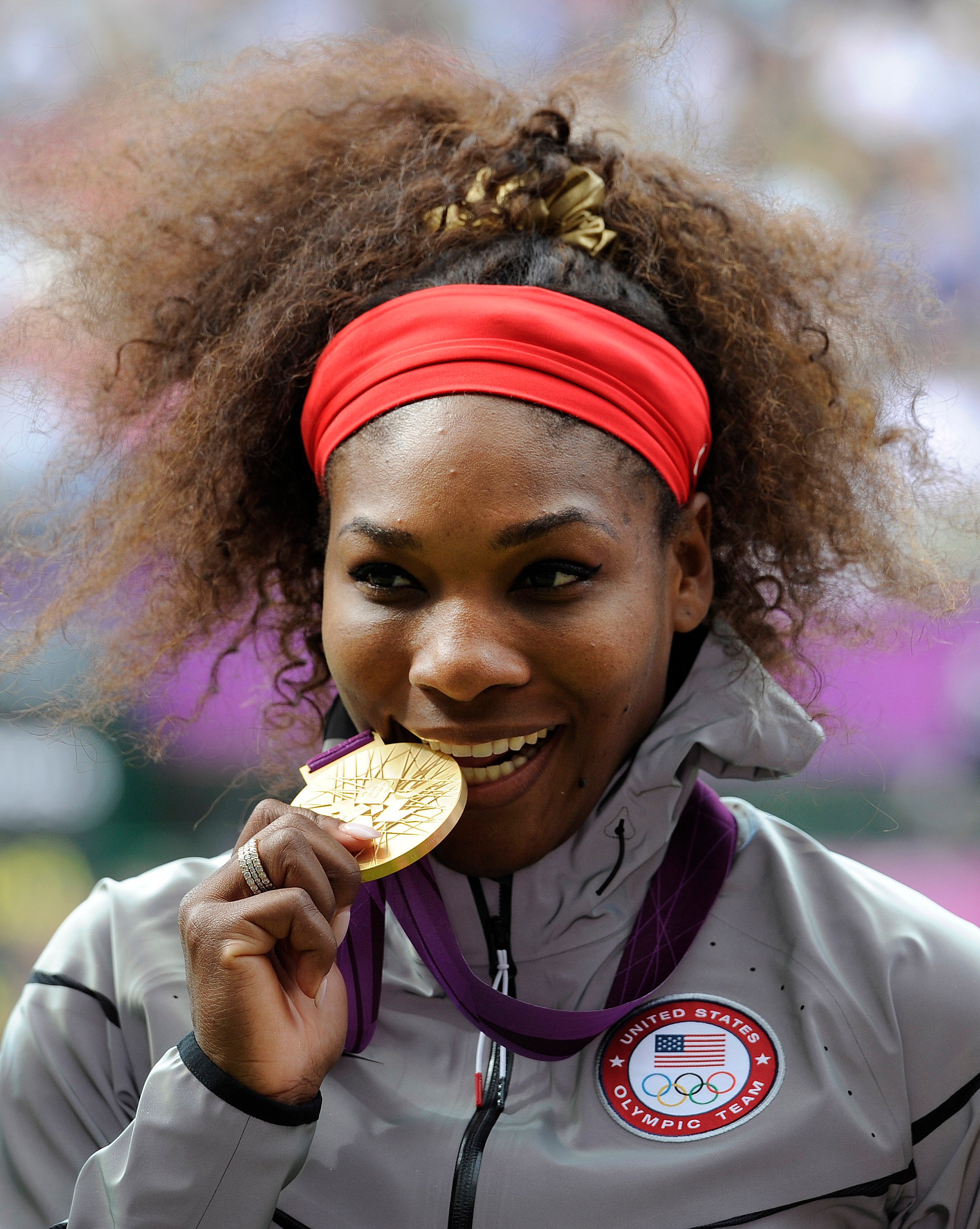 Serena Williams joins list of tennis stars to rule out competing at Olympics
Williams joins Rafael Nadal in missing the Games this summer.
WIMBLEDON 2021: RECAP THE 2019 MEN'S FINAL
While we wait, take a look back at the breathtaking final between Djokovic and Federer last year.
WIMBLEDON 2021: RAIN DELAY CONTINUES
The action is still delayed for those on the outside courts, unfortunately, with light showers forecast throughout the afternoon.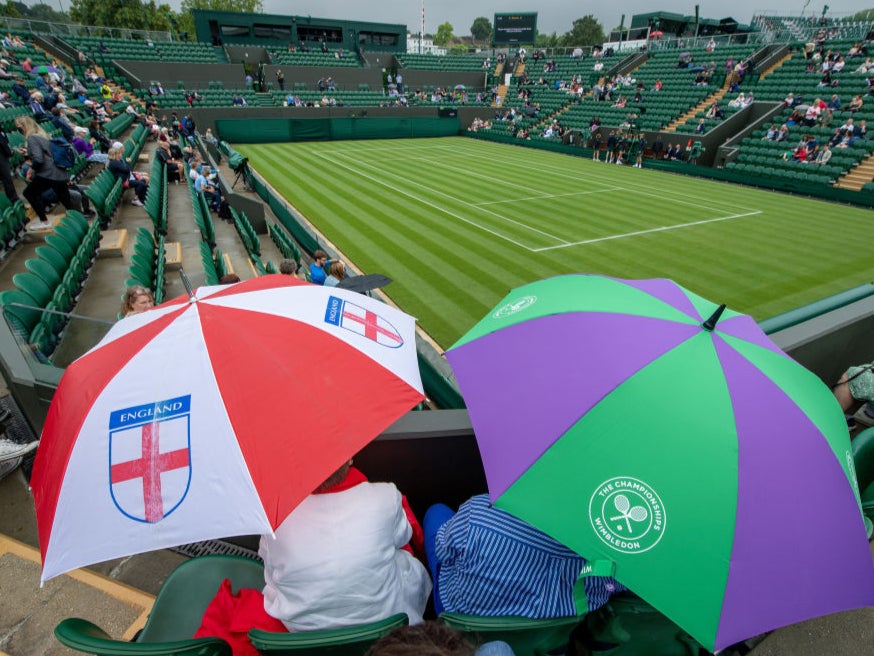 WIMBLEDON 2021: ALL SMILES FOR DJOKOVIC
"The level of confidence is pretty high [after] winning the two majors this year, playing very well in Roland Garros," Djokovic said. "That tournament took a lot out of me, mentally and physically and emotionally. It also granted me with an incredible amount of positive energy and confidence that created a wave that I'm trying to ride."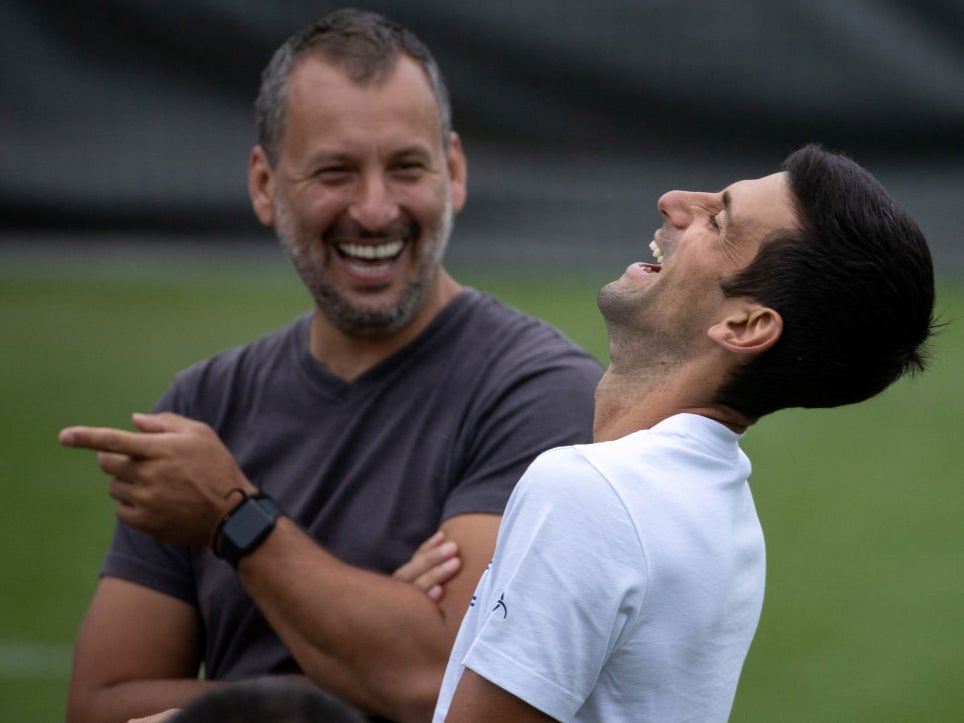 WIMBLEDON 2021: MURRAY NOT THINKING ABOUT SAYING GOODBYE
Andy Murray has admitted publicly that every match could be his last, but he's not feeling nostalgic ahead of his return to Centre Court this afternoon.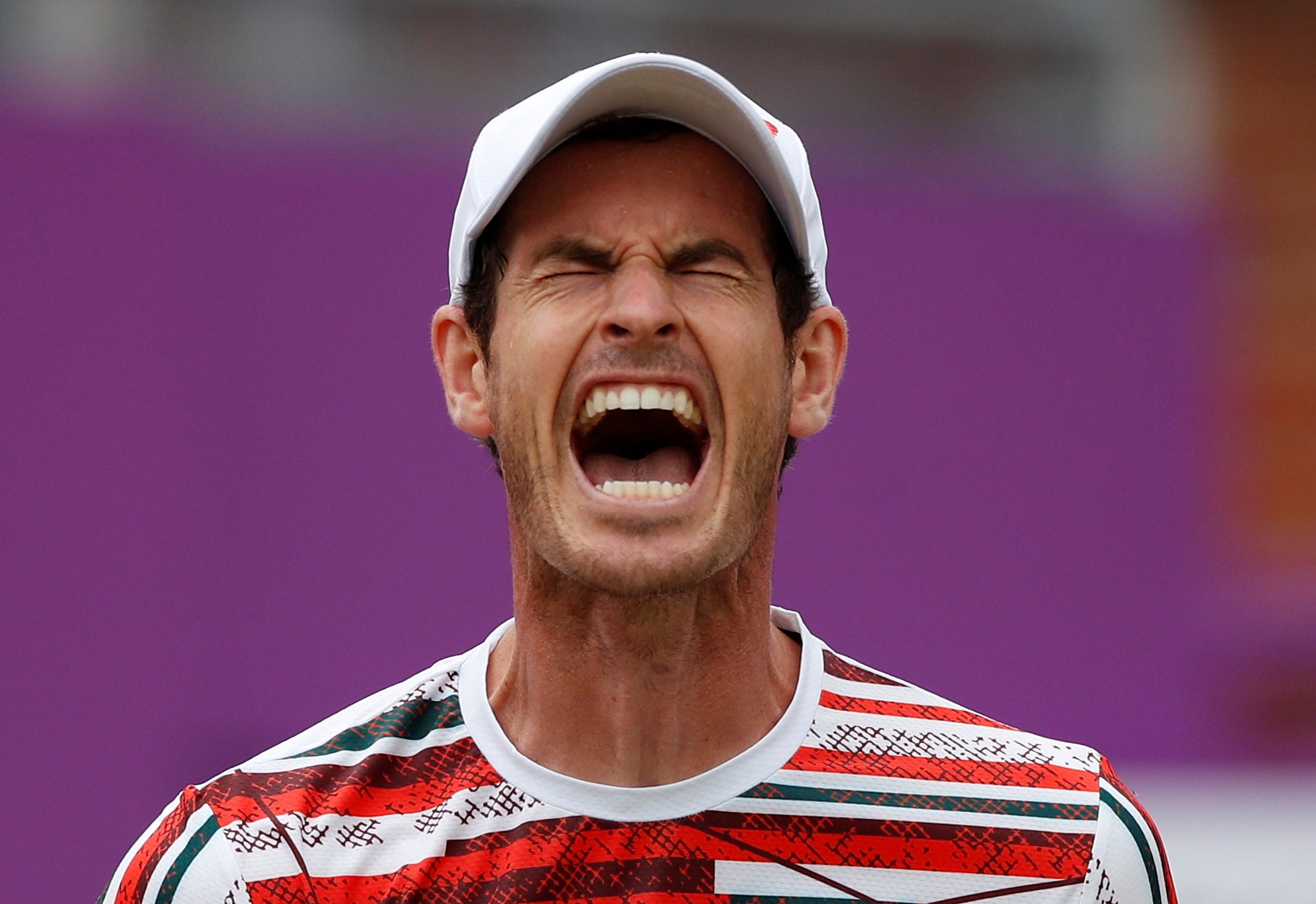 Andy Murray: 'I'm not going into Wimbledon thinking I'm saying goodbye'
Murray, who will face Nikoloz Basilashvili in the opening round, wants to enjoy every moment after a career spent in the zone trying to beat the greatest of all time
Source: Read Full Article