Your Aquarius Monthly Horoscope for March
Put these dates in your Google Cal rn:
Ah, Aquarius. How is your birthday already over? Although the celebrations may have come to an end, you're still feeling the aftermath of a wild Aquarius season. Over the past few weeks, you've been questioning your values. You're beginning to realize that what you thought you believed is no longer serving your soul, and that's causing profound confusion in nearly every aspect of life.
Thankfully, a gentle Full Moon in Virgo on March 9th highlights the area of your chart associated with shared resources, inspiring you to expand your perspective. Under this sky, you discover that your choices were not just a byproduct of your own experiences, but also a reaction to societal implications. Was that truly how you felt, or were you just rebelling? Remember, Aquarius love, we are not just impacted by our own pasts: We also absorb the experiences—including the joys and pain—of others. Observe how external forces influence your reality. Mercury Retrograde ends on this same day, which will be sure to help focus your vision.
On March 19th, the Sun moves into Aries, launching a whole new zodiac cycle. This energy is reinvigorating! Now, you'll feel increasingly motivated to share your discoveries with the world. That's right, Aquarius babe: No more secrets!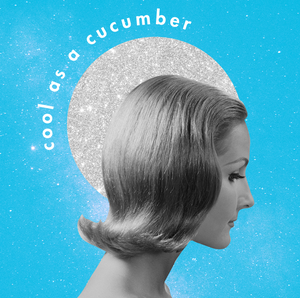 The Moon meets the Sun on March 24th, marking a powerful time to open a difficult dialogue with your closest companion. Even if it feels messy at first, this shared discourse will encourage positive growth and self-awareness. At the end of the day, honest conversation will help you make sense of your realities. If you realize that you're afraid to tell your truth, take note—this may indicate that there's a greater issue you need to address.
But, don't worry, Aquarius. Soon, you'll be totally ready to tackle life's biggest challenges. For the first time since 1991, Saturn—the planet of responsibilities—is preparing to enter your zodiac sign. This is huge, Aquarius! Those born between 1991 and 1994 will soon experience their first Saturn Return: A milestone moment that defines the next 29-year chapter of their life. But all Aquarians, regardless of birth year, will be feeling the profound implications of Saturn's motion.
Through 2023, Saturn will completely transform your sense of self. You may redefine your aesthetic, reevaluate your spirituality, or even rebel against your comfort zones. Over the next three years, don't be afraid to embrace the unknown. Change is inevitable.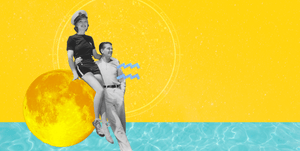 Source: Read Full Article