Your Pisces Monthly Horoscope for March
Put these dates in your Google Cal rn:
The first few weeks of the month are an amazing time for you to celebrate your amazing psychic abilities—and (perhaps most importantly) your solar return. Happy birthday, Pisces! While others are having a rough time navigating through Pisces' choppy waters, you're inspired by ethereal energy. I mean, let's be honest: You're happiest at the intersection of fantasy and reality. This is your season, so go ahead and dream big, mermaid babe!
The Full Moon in Virgo (your opposite sign) occurs on March 9th, triggering an important realization about a serious bond. Examine the facts and trust your intuition. Have you been advocating for your wants and needs, or has the ship been hijacked by your fears? If you haven't been standing up for yourself, you may be heading straight for disaster! And just in time, Mercury concludes its backwards motion. Now that Mercury Retrograde is over, it's time to take control and turn this whole situation around. You're the captain now.
Land-ho! Pisces season officially ends on March 19th, when the Sun pivots into Aries. This kicks off a whole new zodiac cycle and, for you, activates your finance zone. You always offer incredible kindness and generosity to others, so make you treat yourself with the same respect. In other words, it's time to make that money, honey.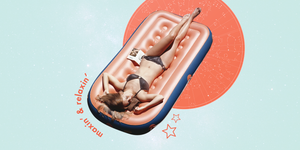 The New Moon in Aries on March 24th is a terrific day to plan an important conversation with your boss or supervisor. But this isn't about where you see yourself in five years: This is about getting a raise… like, right now. Don't second-guess yourself, Pisces! You're not being greedy; there's more than enough to go around. You simply want your fair share of the pie—that's not asking for too much!
If you find yourself struggling to ask for what you deserve, there might be some bigger, underlying issues to address. But—right in time—Saturn (the taskmaster of the zodiac) is ready to assist. Saturn moves into Aquarius on March 21st, launching a new three-year cycle of reflection. This is a big deal, Pisces babe: Saturn hasn't occupied this sign since the early '90s. For those Pisces born during that time (between 1991 and 1994), Saturn's movement into Aquarius will trigger your Saturn Return (a monumental time known as your astrological coming-of-age).
But Pisces of all ages will feel Saturn's impact: With this ringed gas giant beginning its slow waltz through your subconscious zone, you can expect some major shifts relating to your emotional processing. You may discover that you're ready to confront—and subsequently break—multigenerational toxic patterns. It's big stuff, Pisces, so don't forget: In order to embrace beginnings, you must also accept endings. Don't worry, you got this!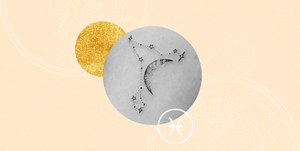 Source: Read Full Article