Before 'A Million Little Things' What Was David Giuntoli's big break?
David Giuntoli is one of the co-leads of A Million Little Things, an emotional drama that revolves around a tight-knit group of characters. Giuntoli portrays a husband and father with a passion for music. On the show, he plays guitar, but in his breakout television role on Grimm, he wielded an ax.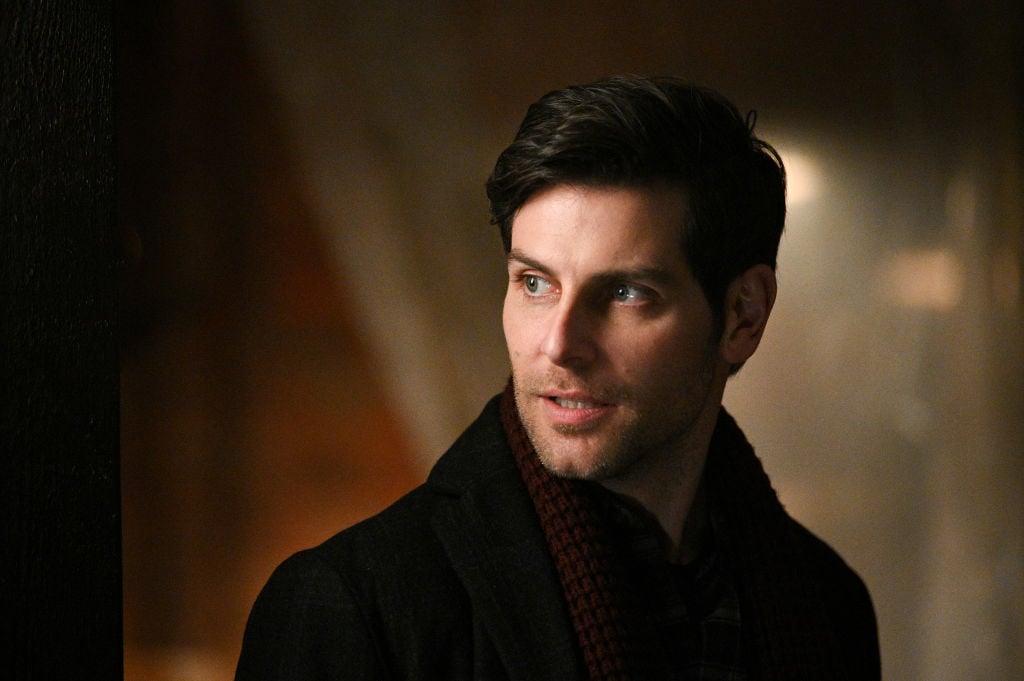 David Giuntoli's breakthrough acting role on Grimm
Giuntoli began his television career in 2007, with a series of guest parts on various shows. Ghost Whisperer, Veronica Mars, Nip/Tuck, and Grey's Anatomy were his first roles.
He continued acting in guest spots on TV over the next four years, working successfully in many different genres ranging from drama, to comedy, to fantasy. In 2011, the actor landed the starring role in the NBC series, Grimm.
Grimm is a procedural with horror and fantasy elements. In the show, Giuntoli plays a police officer and monster hunter who uses his supernatural ability to solve crimes. Grimm followed a monster of the week format along with an overall serialized story.
Like it's predecessors in the genre, Buffy the Vampire Slayer, Angel, and Charmed, the show tapped into a target audience that loves horror, fantasy, and drama. Grimm became wildly popular all over the world and made Giuntoli a star.
While on breaks from shooting Grimm, Giuntoli stayed busy with other projects. He landed roles in films like 6 Month Rule, Caroline and Jackie, and Buddymoon. He also stretched his acting muscles on the sketch comedy series Key and Peele.
To the dismay of fans, Grimm ended after six seasons. But viewers didn't have to wait long to see Giuntoli back on television. After Grimm concluded, the actor immediately scored another long-term gig, this time on ABC's A Million Little Things. But Giuntoni's new character would be very different than his breakout role. While his alter ego on Grimm had to fight physical monsters, his character on A Million Little Things must deal with inner demons.
Giuntoli's role on 'A Million Little Things'
A musician, a filmmaker, and an actuary. Three men were brought together by their ill-fated best friend, and now stay together for each other. On A Million Little Things, Eddie, Rome, and Gary navigate the ups and downs of life together.
The core group also consists of Regina, Maggie, Katherine, and Delilah — a chef, a shrink, a lawyer, and a business owner. Three precocious kids –Theo, Danny, and Sophie — are thrown into the mix for good measure. Together, they love and support one another like family. And no family exists without a little drama.
Collectively, the group has faced cancer, infidelity, depression, and death. A Million Little Things is a show that reflects everyday life, shows the story through an imperfect lens, and therefore resonates deeply with audiences.
Those who want to catch up on both of Giuntoli's shows are in luck. Viewers can head over to Hulu to watch A Million Little Things from the beginning. Grimm, which reached 123 episodes over the course of six seasons, is available in its entirety on Netflix.
Read more: Preview: 'A Million Little Things' Season 2 Episode 16 'Change of Plans'
Source: Read Full Article