'Best Premiere Ever' — 'RuPaul's Drag Race' Fans React to the First Episode of Season 12
Make way for the queens. After months of anticipation, a new episode of Drag Race debuted on Logo, complete with outfit "ruveals," backward splits, and an iconic celebrity guest judge — Miss Nicki Minaj. Here's what some fans had to say about the premiere of RuPaul's Drag Race season 12, some calling it the best one to date.
This article contains spoilers from season 12 of RuPaul's Drag Race. Read at your own risk.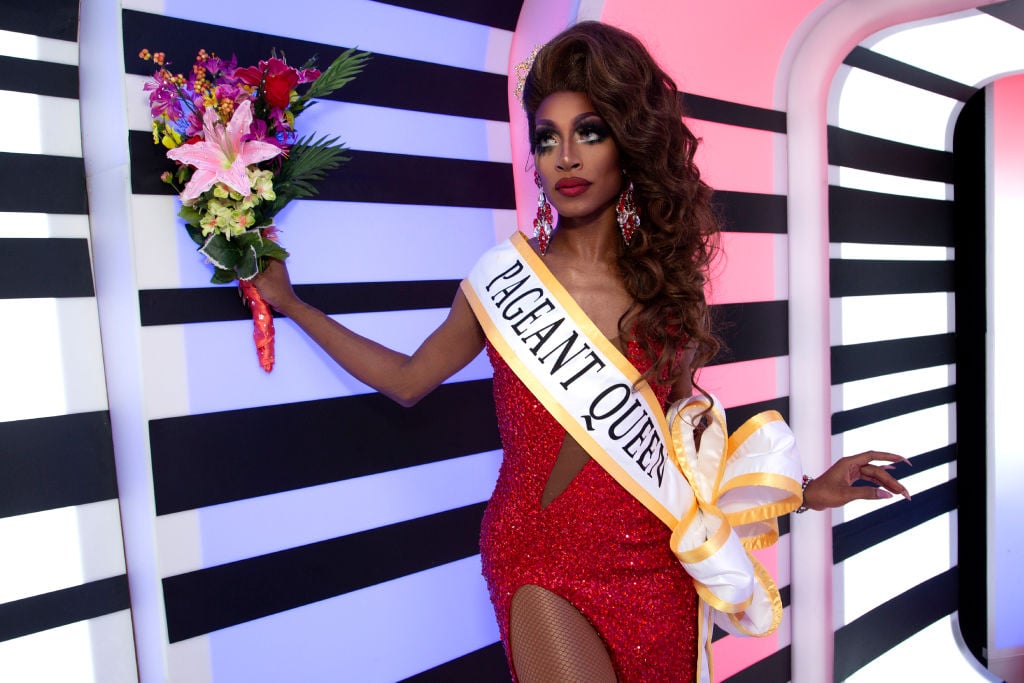 The first part of 'RuPaul's Drag Race' season 12 premiered on Feb. 28, 2020
We pledge allegiance to the drag. RuPaul rings in the new decade with her 12th season of the Emmy-award winning reality series. On Feb. 28, 2020, fans got their first look into the season, with "part one" of the Drag Race premiere.
This introduced viewers to seven contestants, including Widow Von'Du, Brita, Gigi Goode, Nicky Doll, Jackie Cox, Crystal Methyd, and Heidi N. Closet, in no particular order.
"I was home alone, like the movie, and I got the call," Heidi N. Closet said during an interview with Billboard, of when she got the phone call for Drag Race season 12.
"They said, 'Heidi N. Closet, you're on the next season of RuPaul's Drag Race,' and I literally threw my phone into the corner of the room, ran in the opposite direction, and then jumped on my bed for like 5 minutes," she continued. "Then I was like, 'I might wanna go hear what they gotta say!' So I moseyed my way on back to the phone and finished the conversation."
This season split the premiere into two episodes
For the first time in a long time, the premiere of RuPaul's Drag Race was split into two episodes. That means only the first 7 (of 13) contestants worked into the Werk Room and competed in the first challenges.
This is similar to the premiere of season 6, where RuPaul used two premieres to highlight each contestant. Right after this episode aired, fans got even more time to know these contestants, thanks to RuPaul's Drag Race: Untucked.
While some fans were eager to meet all the drag performers on this episode of Drag Race, others were excited for the extra time spent on these seven contestants. Some took to Twitter, making this reality series a top trending moment.
'RuPaul's Drag Race' fans shared their thoughts on social media
Primarily, some fans shared their love for the celebrity guest judge of this episode, Nicki Minaj. Not only did she come prepared with her own rap for "I'm That B*tch," she gave fair critiques and plenty of support for the queens.
"Nicki Minaj giving yet another inspiring speech on RuPaul's Drag Race, this woman is everything," one Twitter user said.
"Did anyone hear how Nicki Minaj just dropped that verse for RuPaul like it was nothing," another Twitter user wrote. Other fans on social media shared their support for the contestants and the "Starships" lip-sync performance.
"[I don't know] who the other girls are but Widow and Gigi could easily be top 2… I'm calling it now," another Twitter user said.
New episodes of RuPaul's Drag Race premiere on VH1 Friday nights.
Source: Read Full Article