Bravo's 'Family Karma': Anisha Ramakrishna Explains Why Vishal Parvani and Richa Sadana Are Still Not Married
Family approval is everything when it comes to marriage in the Indian community. Vishal Parvani from Family Karma told Showbiz Cheat Sheet he seriously cannot marry Richa Sadana until her mother gives them the green light.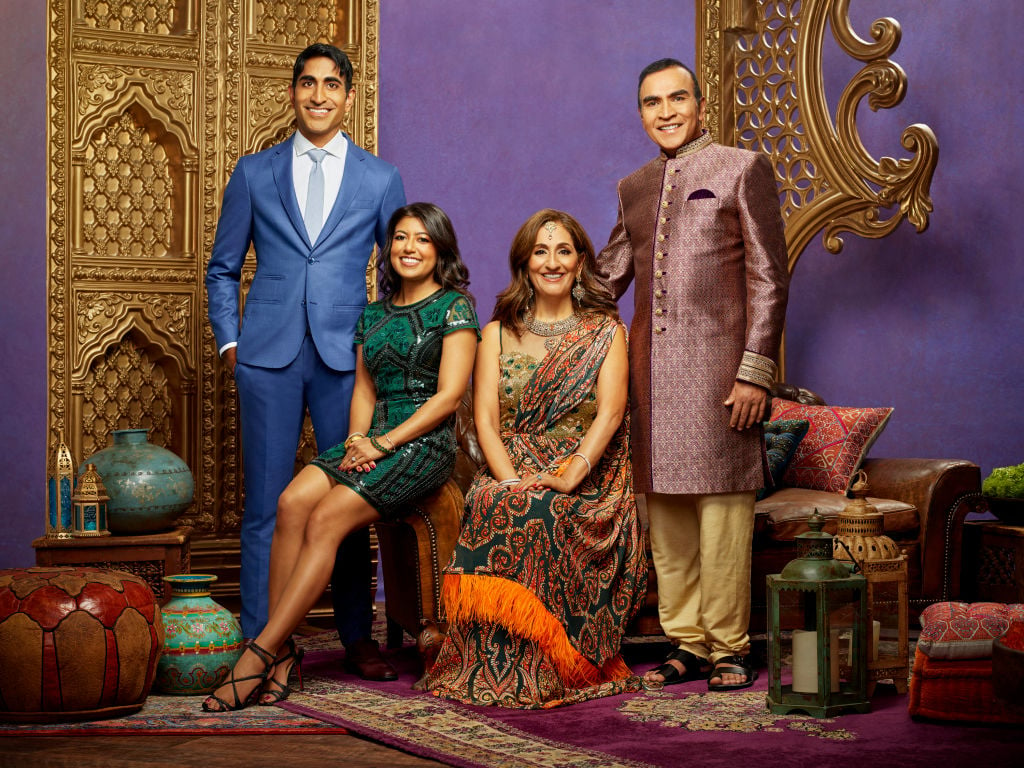 "[Getting her approval is] extremely serious," he insisted. "If Richa's mom won't accept me, there will be no wedding. However, in general I believe it becomes an issue in families where we seek and respect the approval of our elders. My brother married a non-Indian and they did face some resistance initially. A large majority of Indian-Americans couples may break up if their parents are not accepting of the union as our families are a big part of who we are."
Parvani added, "Everyone's personal experiences shape and influence their views in life. Lopa aunty [Sadana's mother] will never think any guy is good enough for her daughter. I could be a multi-millionaire and she would say, 'Well, he's not a multi-billionaire.'"  
Anisha Ramakrishna agrees with Parvani
Anisha Ramakrishna recently chatted with Heather McDonald on her Juicy Scoop podcast. McDonald asked about family influence when it comes to dating and Ramakrishna supported what Parvani has said in the past.
Ramakrishna said family acceptance is everything. "Me, my mom and I have a sister, and we have one little brother," she shared. "We already decided, the women, we aren't going to like his wife. And we've already told him." McDonald laughs, saying they should try. But Ramakrishna insists, "I don't think we're going to like her, but we will try."
Ramakrishna laughs and says on Family Karma, family acceptance is the reason why Parvani and Sadana are not yet married. "Because the family is so important," she stressed.
Parvani says family acceptance comes from love
Parvani also told Showbiz Cheat Sheet that family acceptance of a prospective spouse comes from a place of love and protection. "I believe in most cultures parents want to see their children happy," he said. "Indians, with the best of intentions, may take this a step further by involving themselves in their child's relationships."
With the exception of one family, all of the parents on the show had arranged marriages. "In turn, [the parents] feel it is normal to also have a say in who we marry," Parvani explained. Beyond dealing with her mother, Sadana added that being on the show has been hard on the couple's relationship too. "So our relationship's taking a hit from the show," she said. "We've been together for eight years. And engaged for three. And we're not married. So it's going to be a true test of being together."
The couple is clearly in hang time while Sadana's mother makes a decision. Showbiz Cheat Sheet chatted with the couple in early March and they have yet to decide where they will live once they are married. "We should probably have that talk," Parvani joked. "No, we've spoken about it. She's asked me if I'd move to Memphis. But I told her my job is in Miami. And her job is in Memphis. My ideal scenario is we keep it as is. I make a lot more trips to Memphis."
Family Karma airs Sunday night at 9 p.m. / 8 p.m. Central on Bravo.
Source: Read Full Article