Ellen DeGeneres Decided to End 'The Ellen DeGeneres Show' Years Before Workplace Scandal
After 19 seasons, The Ellen DeGeneres Show is ending. Ellen DeGeneres announced on May 12 her Emmy-winning daytime talkshow will end after season 19. While some may assume this is due to the toxic workplace allegations and the subsequent drop in ratings, DeGeneres said she planned for a season 19 finale years ago.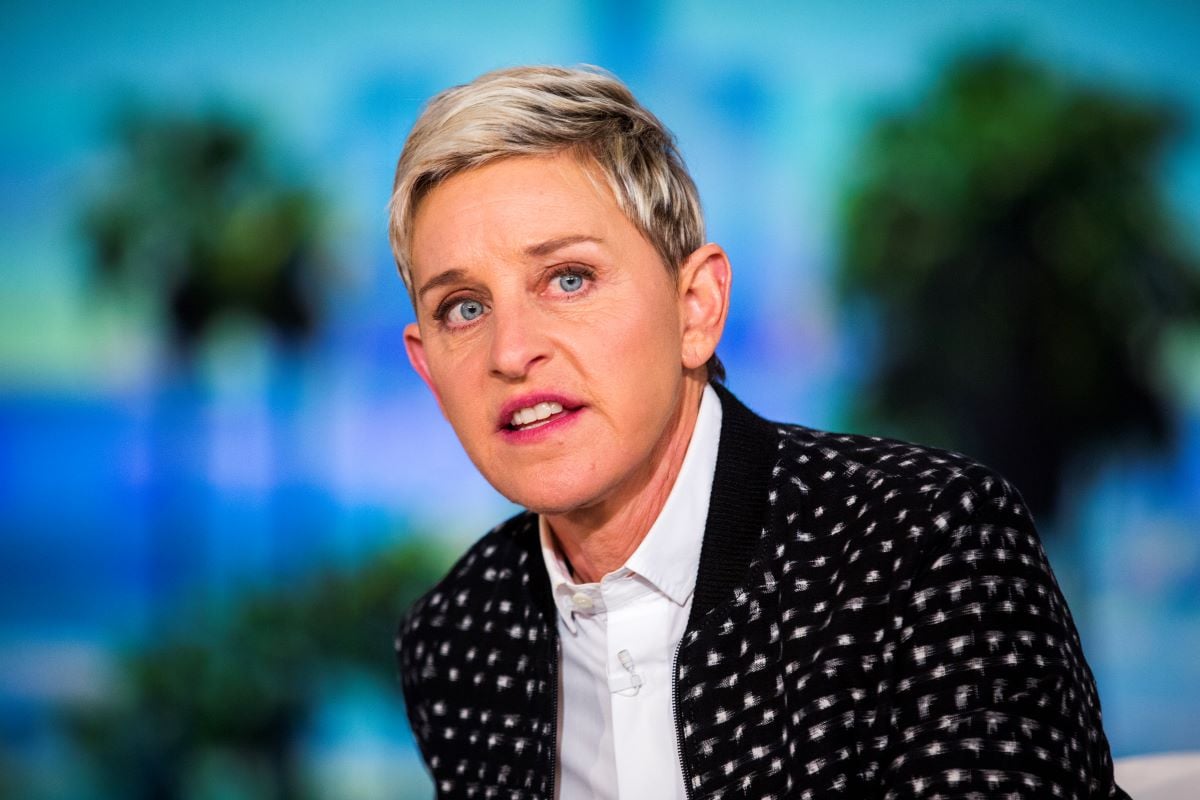 When did 'The Ellen DeGeneres Show' start?
DeGeneres got her start as a standup comedian, which led to the '90s sitcom Ellen. It was canceled in July 1998 because DeGeneres came out as a lesbian. Homophobia—it's still a problem! The Finding Nemo star told The Hollywood Reporter the cancelation "destroyed" her.
The toxic workplace allegations against her talkshow crushed her as well, which aired its first episode on Sept. 8, 2003. What both of these experiences taught her was her vulnerability was a strength. She didn't need to have a thick skin to make it in Hollywood. She said:
"It's probably best that I didn't address this last summer because I was so hurt and so angry. But when I can be my higher self and look [back] at it, I know it all of that happened for me to grow. When I came out [in 1997] and was so publicly attacked during that time, it also really destroyed me, but then I got stronger and I learned and grew from it. But people always say you have to have thick skin to be in this business and I've never gotten that. I have very thin skin and things affect me, and I'm proud of that. Like, I love that I'm emotional and I still care what people think and say about me, to a degree. At the same time, you have to learn from it, too."
Is 'The Ellen DeGeneres Show' canceled?
The investigation into the toxic workplace claims resulted in the show firing some of its higher-up employees. But DeGeneres says, while it almost made her walk away from the show in 2020, it isn't the reason for the show ending now. The decision to end it was hers—it wasn't canceled by the network. In fact, they wanted her to go for 20 seasons. She said:
"It almost impacted the show. It was very hurtful to me. I mean, very. But if I was quitting the show because of that, I wouldn't have come back this season. So, it's not why I'm stopping but it was hard because I was sitting at home, it was summer, and I see a story that people have to chew gum before they talk to me and I'm like, 'OK, this is hilarious.' Then I see another story of some other ridiculous thing and then it just didn't stop. And I wasn't working, so I had no platform, and I didn't want to address it on [Twitter] and I thought if I just don't address it, it's going to go away because it was all so stupid.
DeGeneres ended up addressing the allegations in her first opening monologue of season 18.
Ellen DeGeneres knew in 2018 the show would end in 2022
The comedian's decision to shut down the show was made in 2018. The 63-year-old star said when it was time to renew her contract, her wife, Portia de Rossi, encouraged her not to. Her brother encouraged her to keep going, as did the network. They eventually reached the compromise that season 19 would be the last. She said:
"I was going to stop after season 16. That was going to be my last season and they wanted to sign for four more years and I said I'd sign for maybe for one. They were saying there was no way to sign for one. 'We can't do that with the affiliates and the stations need more of a commitment.' So, we [settled] on three more years and I knew that would be my last. That's been the plan all along. And everybody kept saying, even when I signed, 'You know, that's going to be 19, don't you want to just go to 20? It's a good number.' So is 19."
DeGeneres will sit down with Oprah Winfrey to discuss her decision in the May 13 episode of The Ellen DeGeneres Show. Each season has 180 episodes, so the show will end in 2022. After that, DeGeneres is considering "sitting still" for a bit, and then focusing on her environmental and animal conservation efforts, as well as possible film roles, should a juicy role come along.
Source: Read Full Article