'General Hospital': Have Laura Wright and Maurice Benard Ever Argued in Their 15 Years Together on the Soap?
Are the actors that are a part of popular soap opera couples ever get tired of each other? In a recent interview, Laura Wright and Maurice Benard, who play General Hospital's iconic Carly Benson Corinthos and Sonny Corinthos, revealed more about working together for so many years.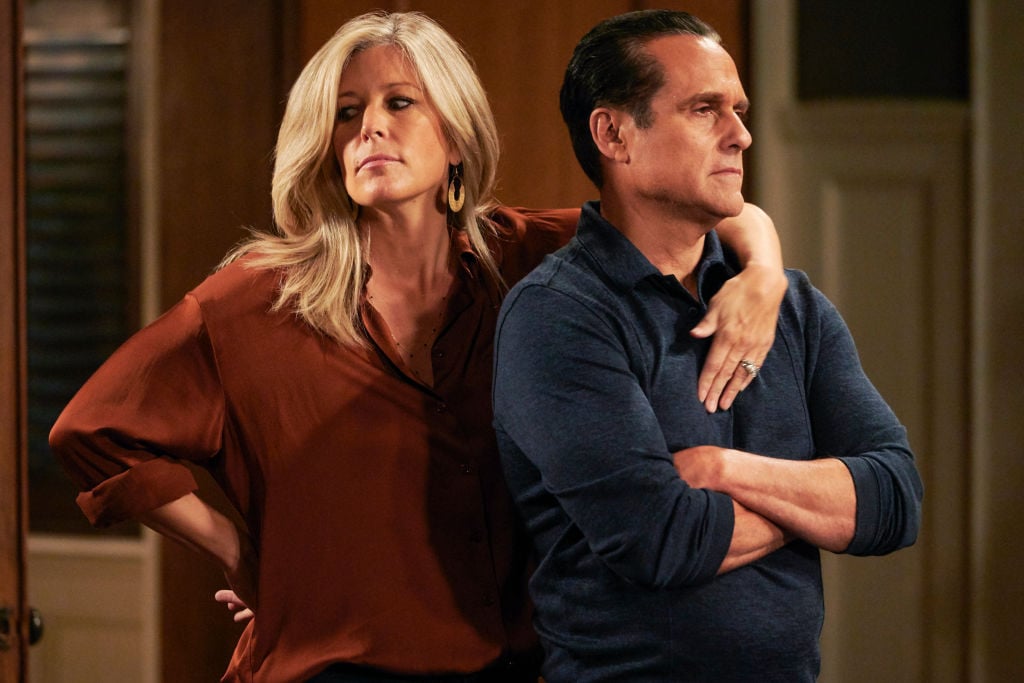 Laura Wright and Maurice Bernard's history on 'General Hospital'
Though Wright is the fourth actress to play Carly Corinthos, she is the longest-tenured Carly. This means she has had the most time opposite Bernard's Sonny on the show.
Sarah Brown portrayed Carly from 1996-2001, while Braun portrayed her from 2001-2005. Jennifer Bransford briefly portrayed the character in 2005 before Wright stepped into the role and has been Carly ever since.
While Sonny and Carly are one of soap opera's biggest supercouples and one of the most notable pairings on the show, Wright's Carly wasn't in a romance with Corinthos during a good amount of her time on the show.
During a lot of Wright's run, the character was with Jasper "Jax" Jacks. However, Sonny and Carly have been together more in recent years.
Laura Wright and Maurice Benard's working relationship
Wright and Benard spoke with soap opera veteran and television personality Cameron Mathison, who hosts Hallmark Channel's Home and Family. They spoke about being on the show, working together, Benard's upcoming memoir and more.
On if they've ever had any disagreements in their 15 years working together, Benard joked, "No, we've never had an argument. I mean, I'm sure she's wanted to kill me a lot."
Wright added, "We're also very honest with each other. Which is very important. Like if I want to do something and he doesn't feel it works, he'll tell me. There's so much honesty."
The two also talked about being able to work on the storyline involving Mike Corbin's Alzheimer's disease. "We're telling everyone's story. This does not discriminate. It's in every household. And it's heartbreaking. It's a story that touches everyone, and it's hard to get through the scenes," said Wright.
Benard agreed with his co-star, adding that he's not just acting in those scenes, it's like he's living them. "That's what makes it harder. I don't want to cry. I'm trying not to. That's what makes it worse."
General Hospital airs weekdays on ABC.
Source: Read Full Article