Is 'The Resident' on Tonight, March 22? Season 5 Episode 16 Reveals an Emotional Billie and Trevor Reunion
The Resident finally returned to FOX back in February after a long winter hiatus. However, the medical drama's weekly streak only lasted a few episodes before heading off on another break on March 8. After a repeat episode on March 15, will The Resident Season 5 Episode 16 finally air tonight, March 22? Here's what we know.
'The Resident' isn't on tonight — here's why
Unfortunately, The Resident's break continues with no new episode on March 22. FOX hasn't shared an exact reason for the delay, but it's not uncommon in the springtime. As CarterMatt pointed out, the network often stretches out its schedule to save some episodes for late April and early May, commonly known as a "sweeps" period on television.
It's also possible The Resident is giving itself time to finalize the season's later episodes since they might have been in production when the season initially aired.
Last week, fans could at least watch a repeat of season 5 episode 12, "Now You See Me," which focused on a young child who was brought to Chastain Park Memorial Hospital with signs of physical abuse. That won't be the case tonight. Instead of The Resident, FOX will air the 2022 iHeartRadio Music Awards at 8 p.m.
When does 'The Resident' return to FOX?
The wait for The Resident Season 5 Episode 16 is almost over. FOX's medical drama returns with its newest episode next Tuesday, March 29, at 8 p.m. In the meantime, fans can watch previous episodes on FOX's website and app or on Hulu.
What to expect from 'The Resident' Season 5 Episode 16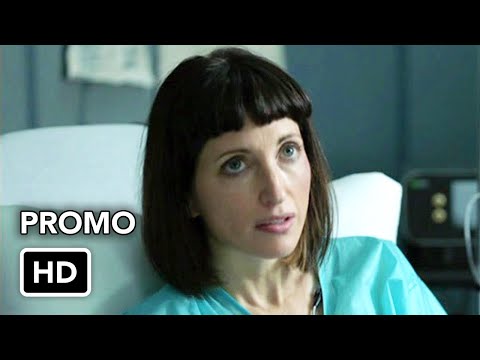 As seen in the promo above, The Resident Season 5 Episode 16 will focus on a patient who had attempted suicide several times in one day.
Additionally, Billie Sutton (Jessica Lucas) and her son, Trevor (Miles Fowler), will finally reunite. As fans may recall, in episode 14, Trevor came forward in the hearing against Dr. Robert Porter (Scott Cohen), who raped Billie at a young age. The truth about Trevor's birth rattled him, so he went away for some time to think. Billie respected Trevor's desire for space.
Speaking to TVLine, Jessica Lucas revealed that Billie will show a "softer side" with Trevor in episode 16.
"There's a really beautiful scene between the two of them in episode 16. Maybe she'll be a bit lighter," the actor said. "She's obviously dealt with this huge source of trauma and a lot of demons from her past."
The Resident airs on Tuesday nights at 8 p.m. on FOX. Stay tuned to Showbiz Cheat Sheet for more updates.
How to get help: In the U.S., call the National Suicide Prevention Lifeline at 1-800-273-8255. Or text HOME to 741-741 to speak with a trained crisis counselor at the free Crisis Text Line.
How to get help: In the U.S., call the RAINN National Sexual Assault Telephone Hotline at 1-800-656-4673 to connect with a trained staff member from a sexual assault service provider in your area.
Source: Read Full Article