Jason Segel Played the Mysterious Game Seen in 'Dispatches From Elsewhere'
Dispatches From Elsewhere is the latest addition to AMC's collection of anthologies. Jason Segel created the mind-bending series, which tells the story of four individuals who are brought together by a secret agency called the Jejune Institute. Through a series of puzzles and challenges, the group is tasked with achieving "Divine Nonchalance." Before he could write a script for the show, Segel had to find Divine Nonchalance himself.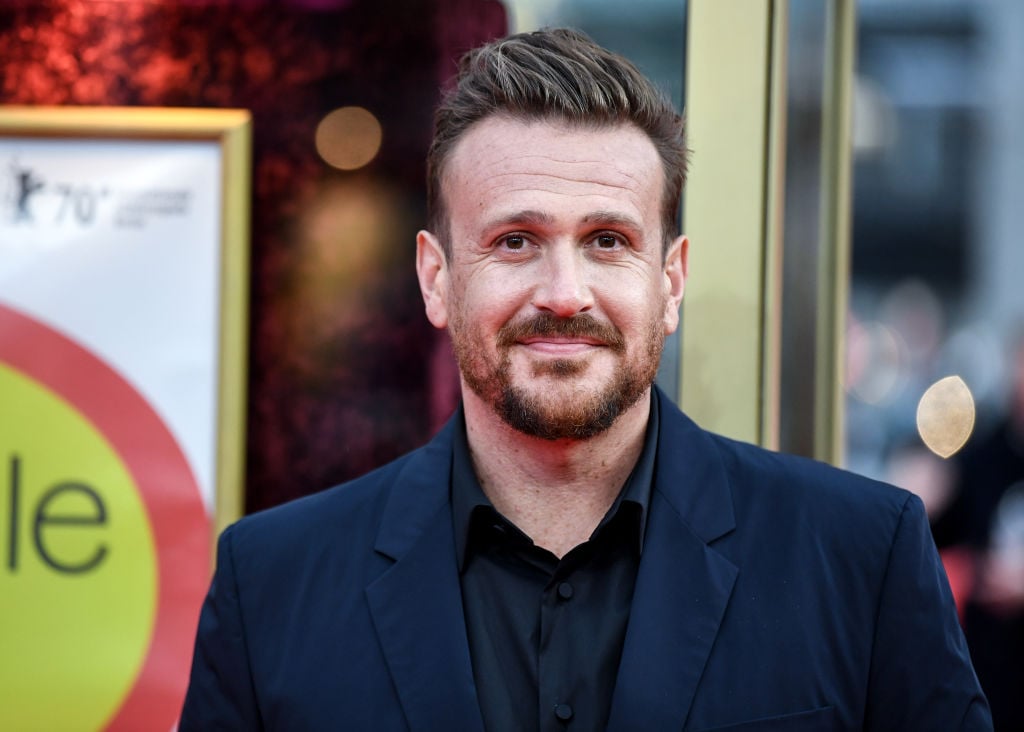 Jason Segel is a talented writer
Segel has been acting since he was 18-years-old. He started writing after Freaks and Geeks producer Judd Apatow encouraged him to, creating a script for a project called Nightmares! It never made it to the silver screen, but Nightmares! did become a successful children's book.
Segel also wrote the screenplay for the 2008 comedy Forgetting Sarah Marshall, and the subsequent Dracula-themed play showcased at the end of the movie. After a hiatus from the industry, Segel began looking for inspiration to start writing again. That's when he stumbled upon the idea for Dispatches From Elsewhere.
Segel receives dispatches from elsewhere
Segel got the idea for the AMC anthology series from a 2013 documentary called The Institute. The film told of the mysterious Jejune Institute, a revered icon in the world of alternate reality gaming. Wanting to know more, Segel contacted the people involved in the creation of the documentary, but was ignored.
In true Elsewhere Society fashion, Segel received contact from someone a month later in the form of an email. What he found wasn't the original challenge created by the Elsewhere Society/Jejune Institute. Instead, Segel had uncovered the Latitude Society, street artist Jeff Hull's latest scavenger-hunt-type project.
Segel was sent to a San Francisco address, where he was asked to surrender the possessions that kept him tethered to his current existence. Segel told The Los Angeles Times he was "stripped of all of the armor that you put on in life," — namely his cell phone and his ID, then sent out into the city to solve a series of puzzles. Much like we've seen thus far in Dispatches From Elsewhere, Segel says he was made to feel "part of this thing that doesn't care who you are or the particularities of your life — and challenges you to be a part of something."
Jason Segel's initiation into the Elsewhere Society
In that same interview with The Los Angeles Times, Hull referred to his work as "narrative storytelling in a genuine space, getting people out of the kind of two-dimensional space of the screen." By giving participants the chance to view their world in a unique way, Hull says he provided people with the opportunity to transform.
Segel's participation was integral in creating a series that celebrates Hull's interactive storytelling ability. "It was like a rite of passage," Segel said. Hull admitted that getting Segel to play was, in itself, an initiation. Hull went on to explain: "There is something about shared experiences that can be transformative and that can build social cohesion. So, yeah, I was actually trying to initiate him into my world a little bit." Fans can assume that what we see in the show is deeply rooted in the experiences Segel had elsewhere.
Dispatches From Elsewhere airs Monday nights on AMC.
Source: Read Full Article