Katie Holmes Net Worth and How She Became Famous
KatieHolmes is known for her appearances in Dawson's Creek and Ocean'sEight. She's been a rising star since she was a teenager and she hasn'tstopped since. Here's Katie Holmes' net worth and how she became famous.
Katie Holmes' movies and TV shows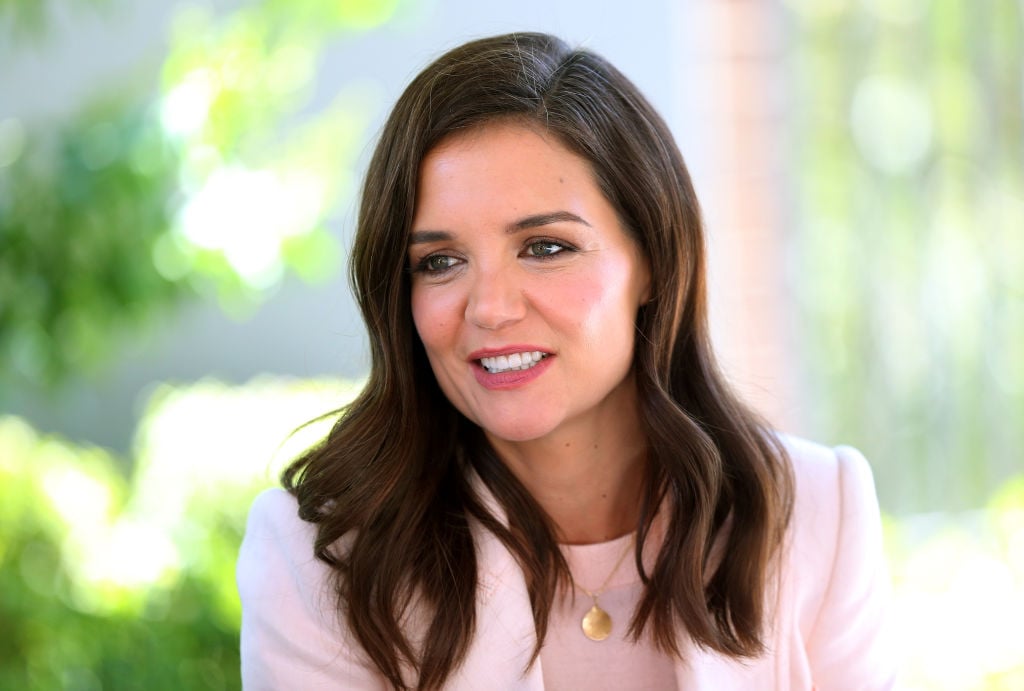 Katie Holmes made her film debut in the 1997 movie TheIce Storm, in which she played the character Libbets Casey. The followingyear, she appeared in the film Disturbing Behavior, alongside actors JamesMarsden and Tobias Mehler. Holmes became a household name after starring in thehit teen drama Dawson's Creek. She played the role of Joey Potter from1998 until the show ended in 2003.
After Dawson's Creek, Holmes played Samantha Mackenzie inthe 2004 film First Daughter. In 2011, she landed a recurring televisionrole in the TV mini-series The Kennedys, in which she played the characterJackie Kennedy. This wouldn't be the only time Holmes played Jackie Kennedy.The actress played the former first lady once again in the 2017 TV mini-series TheKennedys After Camelot. Holmes' other acting roles include appearances in Ocean'sEight, Boy Boy Girl Girl, and How I Met Your Mother.
Katie Holmes' highest-grossing movies
As of this writing, Holmes' highest-grossing film is the2005 movie Batman Begins, with more than $360 million in worldwidebox-office earnings. Her other highest-grossing films include Jack and Jill(more than $150 million in worldwide box-office earnings), Phone Booth (morethan $97 million in worldwide box-office earnings), and The Giver (morethan $66 million in worldwide box-office earnings).
Katie Holmes said she passed over Dawson's Creek so shecould star in a high school musical
Holmes is so dedicated to her craft that she initiallypassed up the opportunity to audition for Dawson's Creek. She told Jimmy Fallonshe felt obligated to honor the commitment she made to her school and herfriends. Surprisingly, the show's producer decided to giver Holmes a chance,and waited until she was done with the school play.
Another thing that could have hurt Holmes' chances of movingforward with the audition process was the fact that half of her audition tapewas gone. Someone had taped her sister's volleyball game over her audition. Weguess it was just meant for Holmes to play Joey Potter.
Katie Holmes' net worth
As of this writing, Katie Holmes has a net worth of $25million according to Celebrity Net Worth estimates.Her entertainment career goes beyond acting. Holmes also has credits as aproducer and director. Her first producer credit was for the 2010 film TheRomantics. After that, she co-produced the 2015 film Touch with Fire.
Holmes made her directorial debut with the 2015 documentary EternalPrincess. The following year she directed the film All We Had. Holmeshas two upcoming projects titled Brahms: The Boy II and The Secret:Dare to Dream.
Read more: HowKatie Holmes Responds When People Tell Her She Can't Accomplish Something
Follow Sheiresa @SheiresaNgo
Source: Read Full Article