'Lucifer' Season 6: Tom Ellis Has Reportedly Signed On
In February, antennae went up when word got around of a possible Lucifer season six. Disappointment swept over Lucifans after learning the series would end with season five, so the prospect of more episodes feels like one's greatest TV desire may be fulfilled.
With one rumor confirmed, it's now been revealed that Lucifer star Tom Ellis sealed a new deal.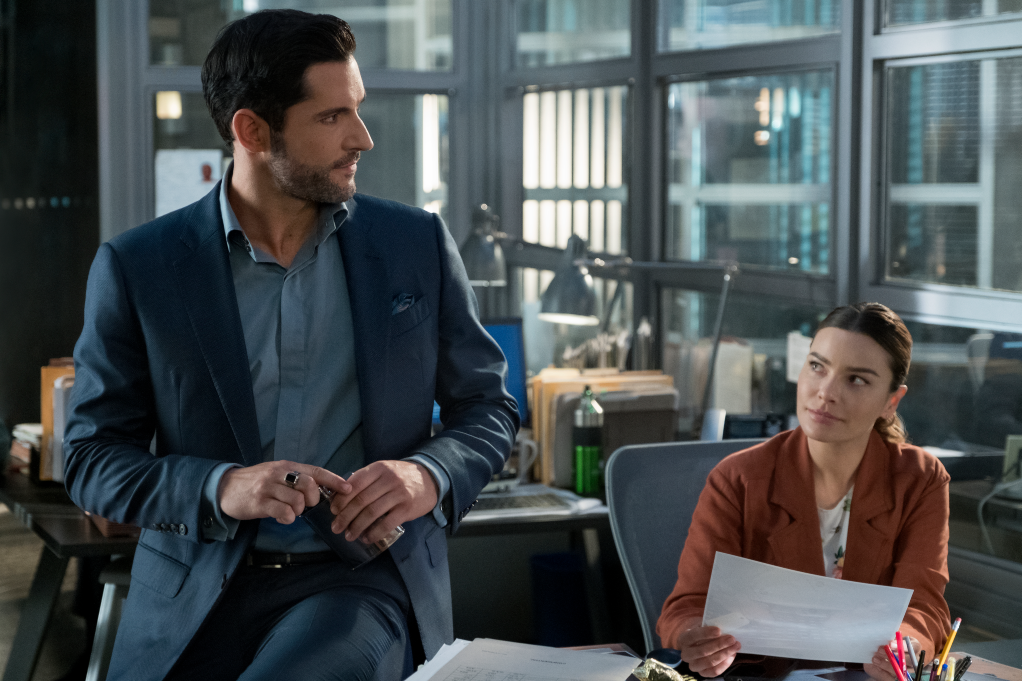 Tom Ellis reportedly in for 'Lucifer' season 6
Talk about making deals with the devil. TV Line is the first to report that Tom Ellis signed a contract to keep his embodiment of Lucifer going for at least one more season.
According to the report, most of his castmates have contract extensions in place to reprise their characters beyond the fifth installment.
Last month TV Line shared that Netflix and Warner Bros.Television are in talks to determine if the series will continue. Deadlineconfirmed the news and added if everything goes well, production on season sixcould start as early as September 2020.
'Lucifer' showrunners have signed on too
Ildy Modrovich and Joe Henderson, co-showrunners for Lucifer, are said to have inked deals for another round of the series. Things are progressing because weeks ago, it was noted that both were in discussions to negotiate contracts with Warner Bros. They are set to stay on board as captains of the Lucifer ship.
Neither Modrovich nor Henderson have commented on the situation directly, but per TV Line, their deals will make it easier for Netflix to greenlight a sixth season.
For those who keep up with the series and its writers' social media accounts, you'll note that season five is almost wrapped and everyone is waiting for premiere dates for each batch of episodes.
A renewal isn't official yet
Netflix has not issued a statement on a renewal, but fans are optimistic it's going to happen. When it was announced that season five would be the final one, fans immediately started a campaign to keep the show on the streamer. At the time, the Lucifer team and fans eventually accepted that the book would be closing with a 16-episode run.
However, by the end of 2019, Lucifer made headlines forbeing the most-streamed show of the year across all platforms, includingNetflix, Hulu, and Amazon. Perhaps those odds worked in its favor and a renewalis on the horizon.
Fans want season 6 and more
Lucifans would love for the series to continue into season six and beyond. On social media, some have mentioned wanting spinoffs too, but are excited to see new characters in the upcoming season like Dennis Haysbert's God.
Eve, who skipped town and broken Maze's heart, is set to return for the new installment and will play a part in the demon's story arc.
With a potential season six, the door is open not only for Lucifer and Chloe, but baby Charlie, Amenadiel, and a host of hell-dwellers and angels that the audience has yet to meet.
Since season five was written to be the series finale, it would be interesting for fans – and the Luci team – to see where a new avenue will lead.
Source: Read Full Article