'Outlander' Season 5, Episode 3 Recap: 'Free Will'
The third episode of season 5 of Outlander has been released. Read on to learn about what happened in the episode. There are spoilers ahead for "Free Will."
Claire tries to make penicillin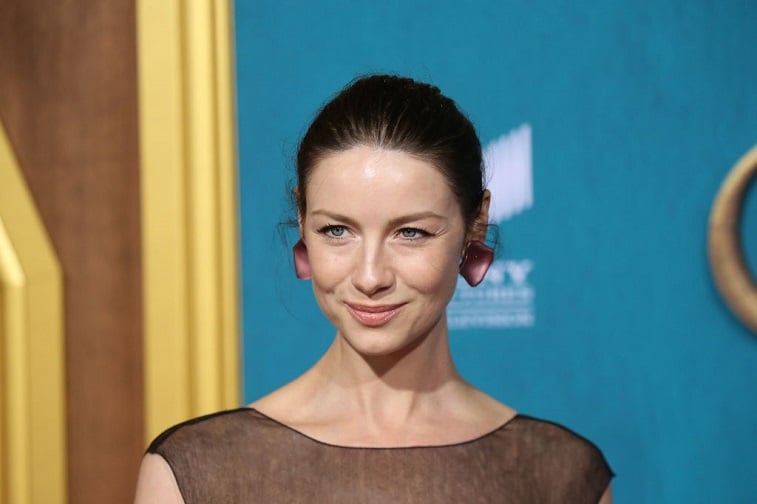 Claire Fraser (Caitriona Balfe) is trying to make penicillin. She's teaching Marsali (Lauren Lyle) as the episode opens. Claire asks Marsali how she knows what to look for when it comes to mold. Marsali tells her what colored molds are bad and which ones are good. Claire thinks she's tempting fate by trying to create penicillin.
Jamie (Sam Heughan) returns home to Claire. He tells Claireabout Knox killing one of the regulators. Clare is glad he freed the remainingmen. Jamie tells Claire that the regulators have an army now and they'rewilling to fight for their beliefs.
Claire leaves with Jamie
Jamie tells her he'll be leaving again soon with reinforcements from his lands. Claire says there's nothing written about the regulators that she's come across in the future. Claire says she's coming with Jamie to search for the regulators. She says he'll need a doctor, and Jamie agrees he's always needed her and always will.
Jamie tells Fergus (César Domboy) he's going to go after the regulators. He puts out an advertisement looking for men for recruitment.
Claire and Jamie leave Fraser's Ridge. Claire says goodbyeto her daughter Brianna (Sophie Skelton). They say I love you and depart.Brianna also says goodbye to Roger (Richard Rankin), who seems nervous aboutwhat the future will bring.
Claire learns the truth about Stephen Bonnet
When they arrive at their camp for the evening, Jamie tells Claireabout Stephen Bonnet. He's still alive and his body was never found at theexplosion at the jail. There have also been confirmed sightings of Bonnet.Claire is glad Bri doesn't know, but viewers know that she actually does knowafter overhearing her father's conversation.
The Beardsleys enter the scene
Josiah is caught stealing supplies. Claire asks him what he's doing in the camp. Jamie brings out another boy who looks just like him. It appears they are twins. Jamie asks Josiah for the truth. It turns out Josiah and Keziah are indentured to the Beardsleys. Josiah ran away a year ago. Keziah can't hear that well since he was five and hurt by the man he is indentured to.
Jamie says he will pay their fees to set them free. Jamie and Claire go to see the Beardsleys. Jamie encounters a woman on the property who says her husband is dead and that they can keep the servants. Claire says the place is very strange and they should leave. Jamie again asks the woman for the indentured servant paperwork.
Things get messy with the Beardsleys
Claire suspects something is up, especially with the way itsmells in the house. She goes upstairs to investigate. She discovers Mr.Beardsley who seems to have suffered a stroke. He's been laying in the samespot for weeks. His wife has been feeding him so he can suffer more.
His wife says he struck her and came after her. She tried to get away from him and he fell. She says she couldn't move him. Claire decides to help him and starts cleaning out his wounds. Claire realizes his wife was torturing him by burning his feet over and over again. The man blinks and admits his wife did it.
Claire refuses to leave the man. Mrs. Beardsley tries tostrangle her husband when they leave the room. It turns out she wanted him todie slowly. She's also pregnant and her water breaks as she goes into labor.Claire has her hands full when she delivers the child, a little girl. It turnsout the child's father is African American, so it can't be Mr. Beardsley'schild.
Mr. Beardsley has skeletons in his closet
The woman reveals the man took her away from Baltimore two years ago. Mr. Beardsley had a number of wives before her and they're all dead. She says he killed them all. None of them could give him a baby apparently. The woman was beaten as well as the twins.
Claire suggests the woman keep the property. Claire saysthey will take her husband with them and he can never harm her again. The womanreveals her name is Francis, or Fanny.
Claire tells Jamie she wants Bri and Roger to go back totheir own time when they know if Jemmy can travel through the stones or not.Jamie doesn't like the idea at all. "They'd be without their family, withouttheir blood," Jamie tells her.
Fanny leaves in the middle of the night without the child.She does leave the paperwork for the twins to be free though. Claire knows sheisn't coming back. Jamie tells Claire to go outside so he can kill Mr.Beardsley. Jamie asks him to blink once for yes and twice for no. The man wantsto die, and Jamie shoots him dead.
Jamie asks Claire to promise to give him mercy and take hislife if he ever ends up in a similar predicament. Claire says she'll do whatshe has to for him.
This concludes the recap of episode 3 of season 5 of Outlander.
Source: Read Full Article