'RHOC': Tamra Judge May Come Back to the Show but Is Vicki Gunvalson Considering Returning Too?
Real Housewives fans are still shaken from the sudden exits of OG housewives Vicki Gunvalson and Tamra Judge. The two women had both been a part of the show for so long that they had become pillars of the franchise.
Since announcing their departures, there have been rumors that Judge might actually come back to RHOC. But is Gunvalson also considering returning as well?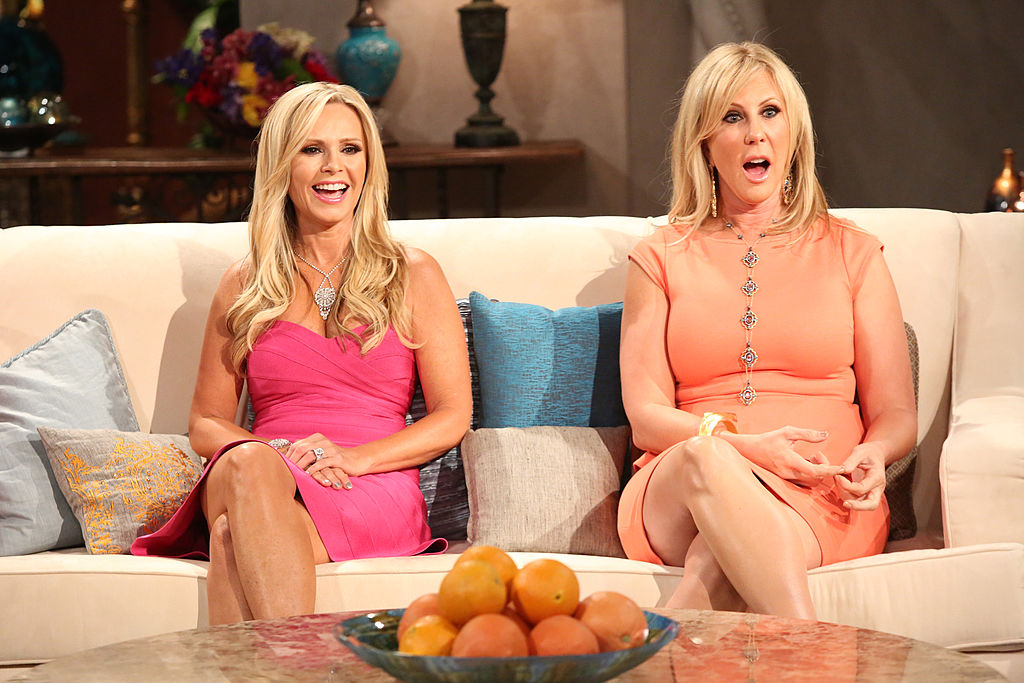 Tamra Judge and Vicki Gunvalson exit 'RHOC'
Gunvalson had been on RHOC since the very beginning. But she has been on unsure footing with the franchise for a little while. She was demoted to a "friend of the cast" in season 14 before leaving the show altogether.
"I will always be the OG of the OC, but it's time to say goodbye to The Real Housewives of Orange County," she wrote on Instagram. "It's been an incredible ride for 14 years and I want to thank all of you for your support, for your love and for 'whooping it up' with me along the way. I've been working on new projects that will be exciting, empowering, and inspirational. My podcast with Westwood One will be launching soon and I will have much more to say about this on 'Whoop it up with Vicki.' I hope you will join me with my new journey so please stay tuned. I love all my fans, and I want to thank Bravo and Evolution for this incredible experience which my family and I will never forget. #bravo #rhoc #whoopitipwithvicki @westwoodone @bravo @whoopitupwithvicki."
Judge, on the other hand, did not see her exit coming. When she found out her contract hadn't been renewed, she unfollowed all of her former castmates on social media. After a while, though, she was able to calm down.
"I knew it was going to be a sh*tstorm," she told Andy Cohen on a livestream. "I didn't want to read about it, I didn't want to see it. I didn't want to be hurt any more than I already was. So I just unfollowed everybody. It was just like my instinct. Out of sight, out of mind. I don't have to see it. Now I'm good. I've accepted it."
Tamra might come back to the show
Since Judge's exit, Cohen has made it clear that he still wants her to be a part of the franchise.
"I'm hoping, and this is not lip service, that she will come back in some form, either this season or in the next couple," he said on his SiriusXM show, Andy Cohen Live. "Because I just feel like she is someone that I am always interested in, I always want to check in with her on."
Judge hasn't made an official statement about returning but she has definitely been teasing fans via Instagram.
 "Production hasn't been informed of Tamra's potential plans to film here and there for this season," a source told HollywoodLife."She hasn't notified them of anything nor has she signed anything yet. It's all still up in the air."
Is Vicki Gunvalson returning to 'RHOC'?
Earlier this week, Gunvalson posted a picture of her and Judge seemingly filming something. Fans were quick to comment, wondering if this meant the women would be back on RHOC. But unfortunately, Gunvalson reportedly has no plans to return.
"Vicki will not be a part of Housewives at all this season 15," the source told the outlet. "She's still very good friends with Shannon (Beador) and wishes her the very best. She's 'done' for now and enjoying focusing on her Coto Insurance business and her clients, planning trips to see her grandsons in North Carolina and getting ready to close escrow on her new home in Puerto Vallarta.  She'll be focused on her new podcast Whoop it Up with Vicki and excited to see what life will be like without RHOC.  She's excited for what's to come. She was filming with Tamra on a secret project and is excited to share with you what that will be in a few months."
Source: Read Full Article